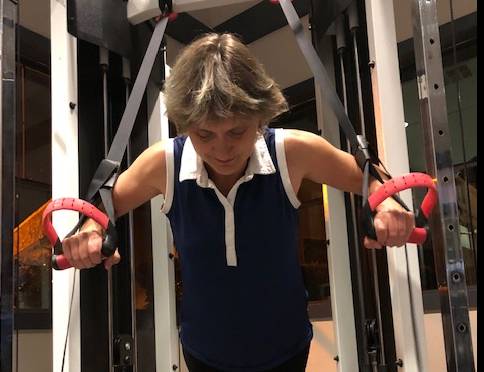 Nutrition is Half of the Equation. We need to Move too!
Fitness
In-Home Personal Trainer
By elena Soltanovskaya, 2 years ago
I am a personal trainer and I believe that in addition to focusing on what we put in our mouths, we must also focus on getting our bodies to move. Some form of physical activity is important to get keep us healthy and well. And the need for relevant physical activity increases with age. Yes activity such as walking is important but it is also important to stretch and know how to move your body to avoid injuries.
This is where I come in. I specialize in helping clients over 40 - especially seniors - maintain flexibility and strength. I go to their homes or an environment of their choice and work with them to stay physically fit. I am very happy that my work produces visible results and my clients are all satisfied and lead healthier lives.
There are many articles on this website which talk about the importance of physical activity Become acquainted with them and then locate a personal trainer like myself to assist you with staying your healthiest.
Share Your Story And Help Others Live Healthier Lives
Add My Story
Newsletter