Small group training: Reap the benefits of a personal trainer at a lower price and with group camaraderie
8 years ago |
Physical exercise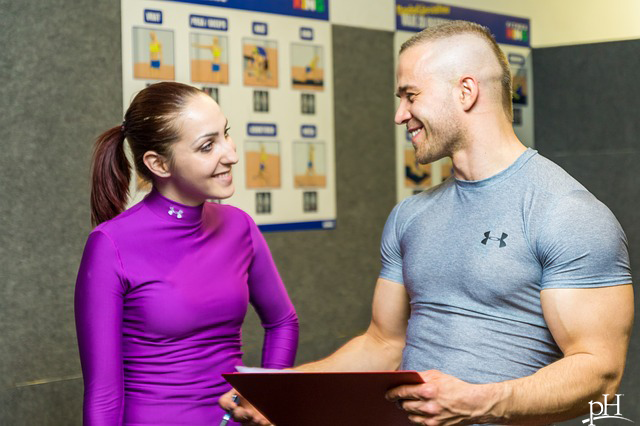 By pH health care professionals
While some might argue that even the term is an oxymoron, it really isn't. Small group training, or group personal training, allows people the opportunity to experience the benefits of having a trainer while lowering the financial entry point. The personal trainer continues to provide the personal service clients expect from one-on-one training, but in a small group setting -- typically four to 10 people.
Group personal training will continue to be a popular trend in the coming year, according to the 2016 ACSM Worldwide Survey of Fitness Trends. So let's look at what it is, how it's different and the benefits.
There are three primary types of personal training:
One-on-one personal training: One trainer working with one client.
Semi-private training: One trainer working with two or three clients.
Small group training: One trainer instructing a group of four to 10 clients.
How is small group training different from a group fitness class?
An exercise class is formatted so that the entire group follows. Some examples are Zumba, step aerobics and cardio-kickboxing. The participant shows up and performs the motions that are being demonstrated or cued. Conversely, in small group training, the participants are often doing different things at their own customized level of fitness or ability, and the trainers coach them.
Here is an example to illustrate the difference. There has been a trend of large group fitness classes focused on high-intensity training. The participants get a hard workout in, but the instructors can't really correct movement quality in a large group. However, in a small group training setting, the trainer still has the ability to correctly supervise movement and make corrections along the way. A professional fitness specialist should be able to convey useful information and feedback along with motivation to the participants.
What are some of the benefits of small group training?
Affordable. Small group training allows a personal trainer to work with more people at once, thus dropping the price of the session for the participants to make personalized fitness instruction more affordable.
Adherence and consistency of training. When people exercise in a group, they tend to establish relationships and make friends with other people in the group, helping them become regular participants in group activities. Of course, there are also the elements of fun and competitiveness in a group dynamic, which are present in this kind of training setting.
Education. More personalized, individualized attention enables trainers to educate their clients about their bodies and how to stay fit and healthy.
It is important to note that a small group training program needs to be just as specifically and technically designed as a personal training one. A key element for success is to pick a knowledgeable and experienced fitness professional who can create an effective program that will ensure the small group training is a positive experience that yields results for the clients, and that is not just a fun workout.
Some clients prefer to do both – pursue one-on-one training in order to work on their individual concerns, as well as small group training with its competitive and intense workout elements.
Staying cutting edge in the fitness, health and wellness industry, pH Total Body Fitness has incorporated small group training into its wealth of fitness services. Our small group training programs are run by qualified trainers who know how to deliver a quality fitness experience that yields results while maintaining focus on quality. At the same time, it's a lot of fun and interactive. Reserve your spot for this Saturday!
Enjoy Your Healthy Life!
The pH professional health care team includes recognized experts from a variety of health care and related disciplines, including physicians, attorneys, nutritionists, nurses and certified fitness instructors. To learn more about the pH Health Care Team, click here.