6 Ways to Stop IBS from Raining on Your Parade
6 years ago |
Digestive Health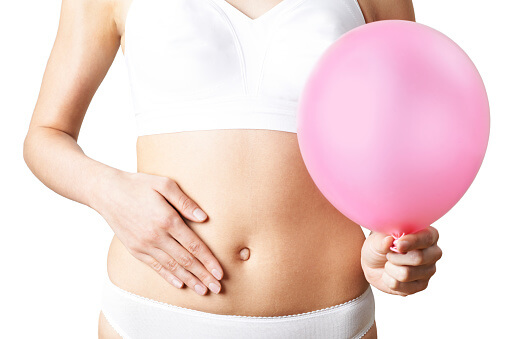 By Joy Stephenson-Laws, JD, Founder
Diarrhea, gas, constipation are not exactly the most desirable topics of conversation, but these are some of the symptoms of Irritable Bowel Syndrome (IBS).
IBS is a disorder of the gastrointestinal tract that can be uncomfortable and affect your quality of life. And although it may be embarrassing to talk about, being open about our symptoms and issues may help someone else be proactive about problems they may be having.
Retired supermodel and business mogul Tyra Banks has been very open and candid about her battle with IBS.
"I feel like I can telegraph my farts," Banks joked.
But on a more serious note, Banks discussed how much anxiety having this condition has caused her. Irritable Bowel Syndrome may not usually be life-threatening, but anything that causes anxiety and diminishes your quality of life definitely needs to be addressed.
IBS reportedly affects between 25 and 45 million people in the United States. It affects around twice as many women than men and is more common in people under the age of 45.
(Some reports says that John F. Kennedy also suffered from IBS).
According to one medical journal, "patients with IBS have significantly lower scores for physical functioning, physical role limitations, bodily pain, emotional well-being, emotional role limitations, energy/fatigue, social functioning, and general health than the US general population."
IBS is also responsible for increased work absenteeism and lost productivity at work.
"The severity of IBS symptoms is significantly associated with the need to take time off work...an average of 1 day per month is missed in those with severe IBS symptoms."
Symptoms of IBS can range from mild to severe and can occur infrequently or frequently. In addition to diarrhea, gas and constipation, symptoms may include abdominal cramping, bloating, the feeling that you haven't finished a bowel movement and whitish mucus in your stool.
There is no known exact cause of IBS, but possible risk factors include:
Genetics

Bacterial infections in your digestive tract

Food intolerances or insensitivity

Altered hormonal regulation (some sources say having a

thyroid disorder

may make a person more likely to have IBS)
And although stress is not a direct cause of IBS, being stressed out may trigger symptoms of IBS.
Irritable bowel syndrome is a bit tricky to diagnose. There is no specific test to detect it.
"IBS is diagnosed when you have abdominal pain at least one day per week for three months, plus at least two of the following symptoms: pain related to a bowel movement, a change in stool frequency or a change in stool appearance," according to this report.
There are also four subtypes of IBS:
IBS-D: Diarrhea-predominant

IBS-C: Constipation-predominant

IBS-M: Alternating between diarrhea and constipation

IBS-U: Unspecified, for people who do not fit into one of the above categories
There is apparently no real cure for IBS, but the good news is that it does not cause permanent damage to the digestive tract and may be manageable if you are proactive.
Some ways you can be proactive about managing irritable bowel syndrome?
Another thing to keep in mind is that a connection has been made between people with IBS having a greater chance of being deficient in vitamin D. And although this study says more research is needed, the researchers did find evidence that people with IBS who received vitamin D supplementation did show improvement with some of their symptoms, including abdominal pain, bloating, constipation and diarrhea.
Finally, get a comprehensive nutrient test to find out if you are deficient in vitamin D or have any other vitamin or mineral imbalances.
If you suspect you have IBS, your doctor will likely do a physical examination that checks for abdominal pain and bloating, a blood test to rule out any other health issues, a stool test to check for blood or any other signs of disease and more.
Listen to your gut and enjoy your healthy life!
The pH professional health care team includes recognized experts from a variety of health care and related disciplines, including physicians, attorneys, nutritionists, nurses and certified fitness instructors. This team also includes the members of the pH Medical Advisory Board, which constantly monitors all pH programs, products and services. To learn more about the pH Medical Advisory Board, click here.