Health Secrets of Strong Women
"It's very important that as women, we educate ourselves about what nutrients we may need to adjust at different periods in our lives"
Joy Stephenson-Laws shared her health secrets with "Better Nutrition"
Read Full Story
Let's Have A Better Future
Add Your Journey Through Life and Help Others Live Healthier Lives
Add My Story
Get inspired, check our videos!
Lost Control Over Your Health?
Get your piece of advice from pH professionals
Take a Quiz!
We recommend Science-Based Products from Metagenics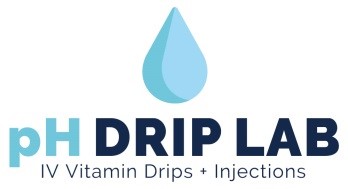 As Seen In
Sixty and Me is an online magazine about life after 60. Topics range from makeup for older women and senior dating to retirement advice and senior travel.
mindbodygreen is a lifestyle media brand dedicated to inspiring you to live your best life - mentally, physically, spiritually, emotionally, and environmentally.
Chispa Magazine carries the definitive voice to women and advocates the duty to live a life of Chispa.
HoneyColony is an online magazine and eccommerce site that empowers you to be your own best health advocate.
For baby boomers and people over 50 focusing on diet, vitality, wellbeing, brain health, and second careers.
MD Monthly brings you the latest medical news, health advice and insights into cutting-edge medical technologies.
Healthy Living magazine features the who, what, when and how in the world of health, nutrition and fitness.
Motherhood Moment tries to give relevant tips, reviews, and giveaways that apply to a variety of situations.
Health.com delivers relevant information in clear, jargon-free language that puts health into context in peoples' lives.
BrazenWoman.com is a lifestyle site for women 35+ who know what they want and are ready to go out and get it.
ReachMD delivers the latest audio and radio programs including CME for credit for medical professionals.
"Good for a green mama's soul." An inspiring, free resource since 2010 for families who care about natural & healthy living.
Fatherly is a parenting resource for men who understand that embracing what they've become doesn't mean giving up who they are.
Juicy celebrity gossip, the latest entertainment news, exclusive celebrity pics & videos - plus the hottest celebrity fashion & beauty.
Healthy Magazine website is full of beauty tips, food recipes & advice on eating healthy, fitness & exercise.
ATLANTA MOM
Information, inspiration and networking opportunities for moms and families in Atlanta.
Dr.Hoffman.com is the leading portal for intelligent medicines. Get loads of fresh content in an easy to digest, multimedia format.
News and perspectives on diet, fitness, nutrition, psychology, and science as it relates to the everyday American.
Dietary Supplement News is an online publication featuring articles about the dietary supplement industry.
the classy chics
Brand Influencers, Product Reviews, Easy Recipes and Family Lifestyle Blog since 2010.
Wellness news, boutique fitness studios, yoga classes, wellness experts, healthy recipes, green juices, smoothies, and health
Wearing Face Masks and Gloves Doesn't Really Prevent You From Getting Sick — and 6 Other Germ Myths to Know
Women In Wellness: Why We Need A Movement For Universal Health Education" With Joy Stephenson-Laws of Proactive Health Labs
12 Ways to Help Senior Citizens Have a Happy Holiday Season Amid the Coronavirus Pandemic and Beyond