Almonds May Help Lower Cholesterol
9 years ago |
Nutrition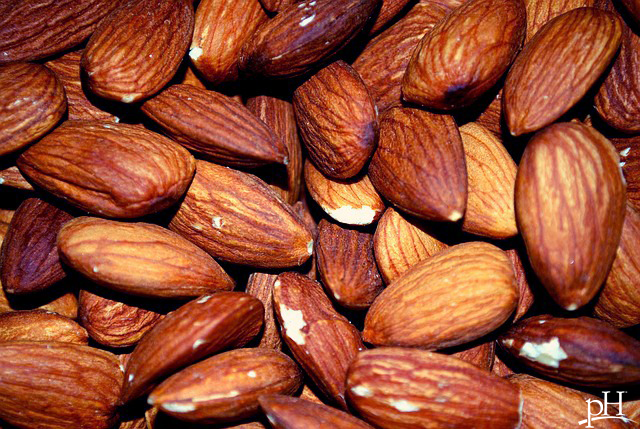 By pH health care professionals
Almonds are everywhere — as a replacement for dairy milk, crumbled on pastries and ground into nut butter. Now, more research is supporting almonds as weapons in the fight against high cholesterol.
As early as 1992, a study of men and women who switched their diets to a healthy diet featuring 100 grams of almonds per day demonstrated a clear drop in cholesterol points. The theory about how almonds work to lower cholesterol centers around efficiency; almonds are believed to increase receptors (the docking stations for LDL ("bad") cholesterol. These receptors keep us eliminating cholesterol out of the body instead of letting the body recycle it (yes, this happens). Research has shown eating tree nuts can help people lower their cholesterol by anywhere from 3-19 percent.
Research in the journal Metabolism showed that not only did replacing other food with almonds lower LDL cholesterol, it helped with newer markers of cholesterol burden like apolipoprotein B and the apo B/apo A-1 ratio. In this case, study subjects ate 60 grams of almonds per day. This study also demonstrated that almonds reduced insulin levels and blood sugar levels, meaning that almonds could help in the prevention of Type 2 diabetes. Diabetes is a major risk factor for vascular disease (heart disease and stroke).
Almonds contain other goodies with the ability to lower risk of vascular disease. They contain potassium, magnesium, manganese and other minerals that can help to lower blood pressure by regulating the overall nutrient and electrolyte balance in the blood.
You don't have to chew nuts all day to get the benefit of almonds. Almond milk, while not as dense in nutrients, is pleasant to drink. However, the heating process for making commercial almond milk can break down some nutrients, so your cold-pressed concoction really is the best option.
You should note that there are some concerns with almonds to be aware of. The first is that almonds are a high water-use plant, and current drought conditions in California may limit their supply or drive up prices in the future. The second is that there have been outbreaks of diseases associated with contamination of raw almonds. Always take note of food recall notices to keep yourself safe!
Enjoy Your Healthy Life!
The pH professional health care team includes recognized experts from a variety of health care and related disciplines, including physicians, attorneys, nutritionists, nurses and certified fitness instructors. This team also includes the members of the pH Medical Advisory Board, which constantly monitors all pH programs, products and services. To learn more about the pH Medical Advisory Board, click here.