Are You "Healthy Obese?" Here's What You Need To Know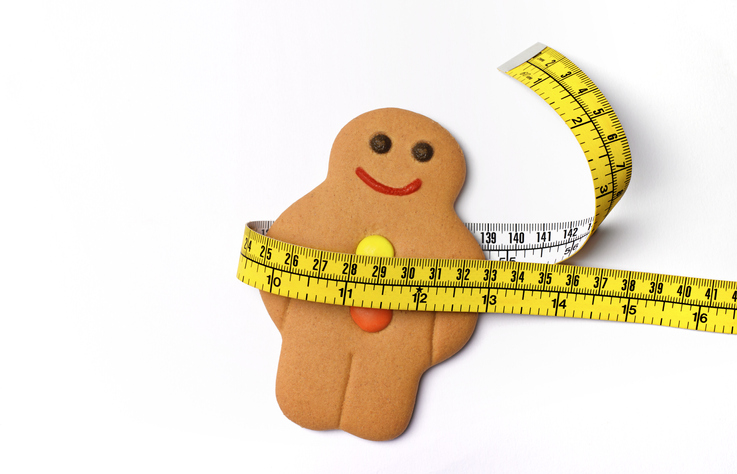 By Joy Stephenson-Laws, J.D., Founder
Super famous singer Lizzo is not exactly your average cookie-cutter pop star. She's black, in her thirties, has a signature move of twerking on stage while simultaneously playing the flute and is what many people, including her most loyal fans and those with her body type, would call a "big girl."
As a "plus-size" celebrity who is proud of her body and does not hesitate to wear thong bikinis and revealing clothing, Lizzo is constantly criticized for "glorifying obesity" and "sending the message that it is okay to be unhealthy."
Celebrity trainer Jillian Michaels took a lot of heat when she made comments about Lizzo's body, despite not being Lizzo's medical doctor or knowing anything about the singer's actual health status.
"Why are we celebrating her body? Why does it matter? Why aren't we celebrating her music? 'Cause it isn't gonna be awesome if she gets diabetes," she said, in one interview.
"I love her music. My kid loves her music. But there's never a moment where I'm like, 'And I'm so glad that she's overweight!'"
I have to agree with Jillian's critics that it was totally inappropriate and unfair to comment on someone's health when you don't know their history or basic health parameters such as blood pressure, blood sugar, cholesterol and more. Jillian is judging a book by its cover, and that's a huge no-no especially when it comes to health and wellness. Can you imagine if we just assumed that people who are attractive and well-dressed don't suffer from depression and mental illness?Jillian doesn't even know how much Lizzo weighs or better yet her body composition profile.
Lizzo is no stranger to speaking out and defending her weight and what her body looks like.
"I've been working out consistently for the past five years and it come as a surprise to some of y'all that I'm not working out to have your ideal body type, I'm working out to have my ideal body type," she said.
She also reminds people that she sings and dances during performances that may last as long as 90 minutes, a cardiac event that many of us may actually struggle to do.
Lizzo currently follows a vegan diet and loves to show off her plant-based meals such as vegan mac n' cheese made with chickpea pasta, kale and yams. Lizzo even endorsed a TikTok trend called "nature's cereal," which is basically opting for a bowl of berries and pomegranate seeds with a few splashes of coconut water and some ice cubes instead of the standard American bowl of cereal (which is usually processed and full of added sugars). It's safe to say that Lizzo definitely has influence when it comes to not only her music but also diet and what a healthy body "is allowed" to look like. Her general message to her critics is basically, Yes, I'm fat. I'm also healthy.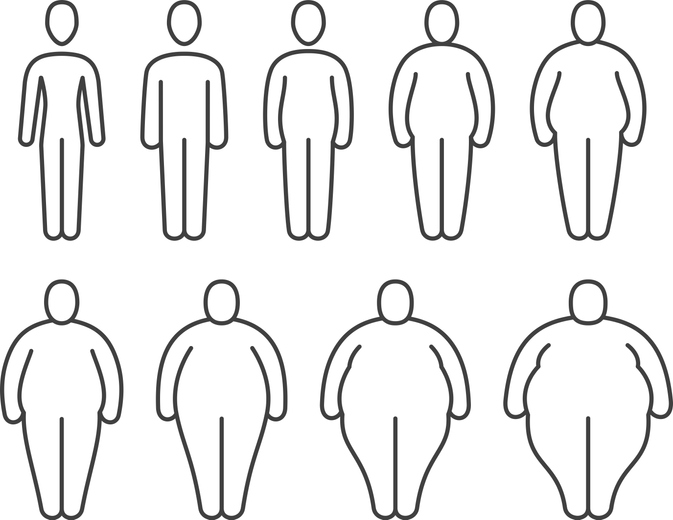 So is it possible to be healthy and obese?
First, let me start by saying that there is no clear cut answer to this question. Health is very personal, and I'm a firm believer that only a competent healthcare professional should determine if someone is healthy or not. At the same time, we have to use our best judgement and be proactive when it comes to our own bodies and health.
Forget Lizzo. Take a look at yourself. Maybe you carry a lot of excess weight around your middle which is called visceral fat, a particularly dangerous type of fat because it may wrap around your internal organs and increase the risk of diseases such as type 2 diabetes and heart disease.
If you are a bigger person, you might go to the doctor to get a physical. You pass with flying colors. No pre-diabetes, hypertension, high cholesterol or fatty liver. You are considered metabolically healthy.
But here's the caveat...
According to a recent study, there really is no such thing as "healthy obesity." The study compared metabolically healthy people who were not obese to people who were obese but still considered metabolically healthy. The obese group did not have any issues such as insulin resistance, high blood pressure or any other health issues usually associated with being overweight. The problem is the obese group were sill considered to be at a higher risk for such issues.
"Compared to healthy folks who weren't obese, those who were metabolically healthy but obese were 4.3 times more likely to have type 2 diabetes; 18% more likely to suffer heart attack or stroke; 76% more likely to develop heart failure; 28% more likely to have respiratory disease; and 19% more likely to have COPD," according to one report discussing the study.
"Compared to metabolically unhealthy people who weren't obese, those who were metabolically healthy and obese were also 28% more likely to have heart failure."
And perhaps what was most telling about the results of the study was that about a third of the metabolically healthy obese people became metabolically unhealthy within three to five years.
Prevention is better than cure.
So once again, it appears prevention is better than cure. My biggest takeaway is that it is important to be proactive about maintaining a reasonable weight and body composition profile in order to help prevent serious metabolic issues that already affect so many Americans.
I really want to stress body composition (it is not just about the number of the scale or how a person looks), because skinny people are not necessarily in the clear either. There are many people who look thin and "healthy" but are actually at an increased risk of diabetes and heart disease. This may be due to having too high of a body fat percentage and/or having a poor diet.
Be proactive. You know the drill.
Enjoy your healthy life!
Disclaimer: This article is not intended to provide medical advice. Please consult with your doctor or another competent healthcare practitioner to get specific medical advice for your situation.
The pH professional health care team includes recognized experts from a variety of health care and related disciplines, including physicians, attorneys, nutritionists, nurses and certified fitness instructors. This team also includes the members of the pH Medical Advisory Board, which constantly monitors all pH programs, products and services. To learn more about the pH Medical Advisory Board, click here.
Newsletter
Related Products