Beating your biological clock: How to increase fertility later in life
9 years ago |
Fertility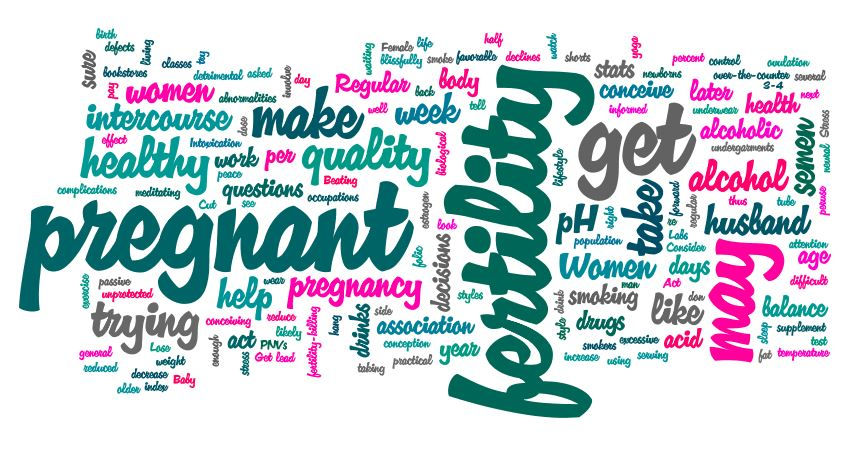 Updated: 4/20/2017
The pH health care professionals
More and more women are having babies later in their reproductive years. Though many women are trying to make sure they are fully prepared to take on parenthood, waiting can sometimes lead to fertility issues. To help you make informed health decisions, here are some answers to some of the most frequently asked questions about fertility, followed by practical tips you can begin using right away.
So what are the stats?
Approximately

85% of couples will become pregnant

within one year of trying, with a greater likelihood of conception in the earlier months. As a result, couples who are unable to conceive within 12 months are defined as having infertility issues.

Although couples who have sex

once a week

have been reported to be happiest,

fertility doctors may advise patients to try for an even more

ambitious schedule

. Timing intercourse during ovulation may be stressful, and thus is not recommended.

Female fertility declines with age while the effect of age on a man's fertility is less clear. Additionally, women over the age of 35 trying to get pregnant may have to come to terms with the reality that both mother and baby may experience more

complications

than pregnant women under the age of 35.
So what should you do if you want to be on the favorable side of the stats?
Women trying to get pregnant should drink no more than 1-2 alcoholic drinks per week.

Intoxication harms the fetus. Remember that you may not show symptoms or have a positive pregnancy test for several days after conception, so assume that you are pregnant when trying to make decisions. If you're trying to

get

pregnant,

act

pregnant.

Help your husband watch his alcohol intake, too.

Men can have 3-4 alcoholic drinks per week (that's

week

, not day), but excessive alcohol is detrimental to

semen quality

.

Relax.

Cut back on work responsibilities, take yoga classes and peruse bookstores. Act like a blissfully calm and pregnant woman who puts her health and peace first. This will help to banish fertility-killing stress.

Don't smoke or hang out with smokers.

Smoking may decrease fertility, and passive smoking is likely to affect chances of conceiving. There is an association between smoking and decreased semen quality.

Lose the weight.

Women with a body mass index of over 29 may take longer to conceive. The excess estrogen from extra body fat can act like a birth control pill.

Take your PNVs.

Women intending to get pregnant should take folic acid at a dose of 0.4 mg to prevent neural tube defects. Folic acid is in all prenatal vitamins.

Keep him cool.

There is an association between elevated scrotal temperature and

reduced semen quality

, so it may be beneficial for your husband to wear looser styles of underwear like boxer shorts.

And pay attention to his work environment, too.

Some occupations involve exposure to hazards that reduce male fertility.

Get clean.

Some over-the-counter and recreational drugs may interfere with fertility, so make sure you address any questions and concerns with your physician.

Maintain a healthy pH balance.

Stress, alcohol, drugs and obesity may upset our pH balance, which can make it difficult to get pregnant.
Bear in mind that it's all about living a healthy lifestyle. Regular exercise, a healthy alkaline diet, getting enough sleep, meditating and taking quality supplements can all help with fertility.
Enjoy your healthy life.
The pH professional health care team includes recognized experts from a variety of health care and related disciplines, including physicians, attorneys, nutritionists, nurses and certified fitness instructors. This team also includes the members of the pH Medical Advisory Board, which constantly monitors all pH programs, products and services. To learn more about the pH Medical Advisory Board, click here.