Brooks Koepka Reveals He's Never Had a Hot Drink. Is This a Good Thing?
5 years ago |
Nutrition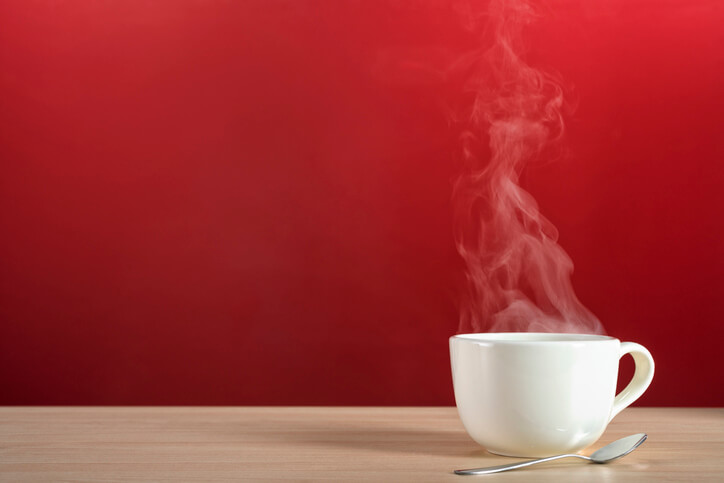 By Joy Stephenson-Laws, JD, Founder
For many people, savoring a hot cup of coffee in the morning or curling up with a hot, soothing cup of tea at night is one of life's greatest, simplest pleasures.
But professional golfer Brooks Koepka recently revealed in an interview that in his 29 years of living, he has never even tasted a single hot beverage.
The golf champ said it's because he's from Florida (where it's warmer), and he just doesn't drink coffee in the morning. He also said that he has never had a hot chocolate!
So all this got me thinking about the advantages and disadvantages of consuming hot beverages.
Of course, there are many types of hot beverages and the nutrition value of each beverage may differ. For example, a hot cup of green tea, which is rich in antioxidants, may be a much better option than a sugar-filled cup of hot chocolate. And many health professionals suggest drinking a cup of hot water with lemon first thing in the morning to aid with digestion.
So there are some benefits of drinking hot beverages, and these may include the following:
Helping with nasal congestion

. The steam can break up mucus if you have a cold or allergies.

Relieving constipation

. A doctor in one

report

suggests that hot beverages, including coffee, tea and hot water, stimulate the bowels by widening blood vessels and easing constipation.

Making you a more friendly person

.

One study

found evidence which suggests that just holding a hot drink can make you feel like a more friendly person. The study found that people who held a hot cup of coffee instead of a cold cup of coffee were overall more generous and caring. Feeling the physical warmth of the hot beverage may just improve your mood and make you a more warm person personality-wise.

Helping with stress

. Warm drinks can be very soothing. Having a hot cup of tea may help you slow down and breathe, relieving tension and stress. Or think about it. There's a reason why that warm glass of milk may help your kid get to sleep.

Helping with weight loss

. Having a hot cup of tea with a meal, for example, may help you slow down while you eat. And when you take the time to really enjoy your food, your body can better process that you are full, and the less likely you will be to overeat. Having tea in between meals may also fight sugar cravings and hunger pangs. At night, when I'm craving something sweet, I go for a hot, soothing cup of

hibiscus

tea.
Disadvantages of hot beverages?
You might recall the 1992 case of 79-year-old Stella Liebeck, who bought a cup of hot coffee at a McDonald's drive-thru in Albuquerque. She spilled hot coffee on her lap and sued McDonalds. The jury awarded her nearly $3 million in punitive damages for the burns she suffered.
Clearly, hot beverages can be dangerous. And you want to avoid drinking beverages that are too hot in order to avoid burns. Furthermore, there is evidence which suggests that drinking very hot drinks may contribute to the development of cancer, particularly esophageal cancer. You don't want to burn your esophagus or throat and cause inflammation.
The good news is this usually only happens with beverages are at temperatures above 65 degrees Celsius or 149 degrees Fahrenheit. If you have irritable bowel syndrome (IBS) or other gastric issues, you also want to be particularly careful about consuming beverages that are too hot.
So there are real benefits associated with drinking hot beverages, but it is also important to exercise caution when consuming them. I don't plan on giving up my hot teas anytime soon. And who knows, Brooks Koepka may benefit from a hot beverage every now and then when he is away from Florida. But as the world's #1 golfer, he is clearly doing a good job hydrating his body by drinking plenty of water and not overdoing it with the alcohol. In short, it doesn't appear that his "no hot beverage" diet is doing him any harm.
Do you like hot beverages? Even in the summer time? Please join the conversation.
Enjoy your healthy life!
The pH professional health care team includes recognized experts from a variety of health care and related disciplines, including physicians, attorneys, nutritionists, nurses and certified fitness instructors. This team also includes the members of the pH Medical Advisory Board, which constantly monitors all pH programs, products and services. To learn more about the pH Medical Advisory Board, click here.