A Combination of Hot & Cold Therapy May Be Good For Your Tummy Issues
4 years ago |
Proactive Health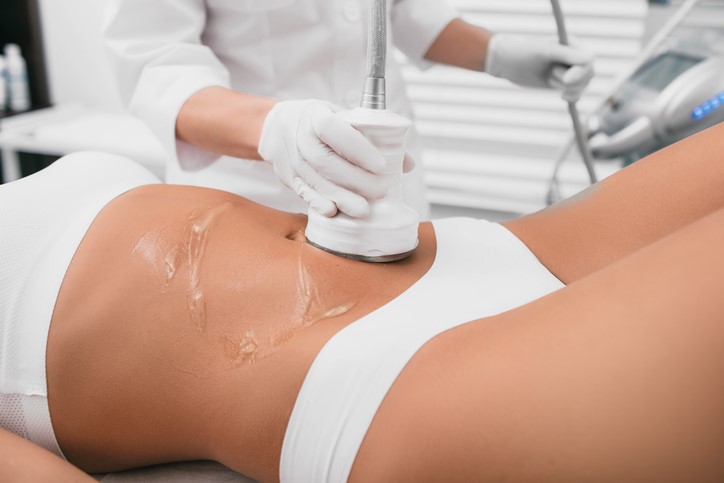 By: Joy Stephenson-Laws, Founder
Tummy issues. We all experience them whether they are due to fat, indigestion, heartburn, menstrual pain, bloating or constipation.
But many of us never consider massage therapy as a viable option to relieve our stomach woes. And usually when we think about massages, we generally consider deep tissue or some type of sports massage where a massage therapist uses his or her bare hands to provide the service.
Massages delivered by the bare hands can be fairly effective because they may relax the muscles, improve circulation, relieve pain, maintain flexibility and relieve tension. But sometimes, the delivery of these massages can be painful. According to Chiltonic, "here is an instance where we may be trying to relieve pain but the process we use to do it may cause some pain." In addition, my experience has been that many therapists are hesitant to do abdominal massages or are fairly ineffective when they perform these massages.
The good news is that there is a significant evolution in the field of massage therapy and technology. Now therapists are able to deliver essentially painless and more effective massage results "using a handheld device - a special wand which delivers hot and/or cold temperatures, " according to Kyle Laws, a Chiltonic Therapist & General Manager. According to Laws, a " well trained massage technician can use this wand to rub or knead the muscles and other soft tissues and produce incredible results, like pain relief without the added discomfort of certain deep tissue massages."
When it comes to abdominal massages, there is also credible evidence suggesting that abdominal massage therapy may provide relief from issues such as indigestion, bloating, gas, excess fat and constipation. Appropriate massage therapy can increase circulation, make the stomach muscles relax and reduce stress that may exacerbate these issues.
For example, a 2018 study suggested that abdominal massages may improve the gastrointestinal functions of certain patients in intensive care. "It is suggested to use abdominal massage as an adjunct therapy for improving gastrointestinal functions in intensive care patients."
Another study in 2015 concluded that abdominal massages may be useful to stimulate "lymph return to the venous system and reduce ascites-related symptoms."
There is even credible evidence that abdominal massages may reduce menstrual pain, bloating and constipation.
The best news is that you can reap the benefits of abdominal massages from a fairly recent technology on the market called the Cryo T-Shock which does not rely on the bare hands of the technician to deliver the benefits. Cryo T-Shock uses a handheld device controlled by the technician to massage the stomach area using a combination of cold and hot temperatures. The changes in temperature boosts circulation and reduces various symptoms including bloating and constipation. When set at lower temperatures, this procedure may even reduce the size of the abdomen by destroying fat cells.
I frequently use this procedure to improve and enhance the circulation in my abdomen as I age and reduce the likelihood of water retention.
While the treatment definitely feels cold (we're talking somewhere in the neighborhood of 0 -8 degrees Celsius), it isn't uncomfortable at all. And it certainly was not painful. In fact the wand used to deliver the therapy feels relaxing and I usually doze off for a short while during the treatment. I am usually in and out after about 35 minutes and am able to return to work, play golf and continue my day productively.
I am so happy to announce that we are now able to provide this service at our Sherman Oaks location with the help of Chiltonic. If you are in the Sherman Oaks area, stop by for an evaluation. And if you are in the San Diego area, visit us at Chiltonic in Encinitas and HIllcrest for more information about the CryoT-Shock.
Finally, never forget the important role lifestyle also plays in keeping our tummies happy and healthy.
Enjoy your healthy life!
Newsletter
Related Products