Death of Menudo Member Anthony Galindo Ibarra is a Sad Reminder that the Covid-19 Pandemic Magnifies Suicide Risk Factors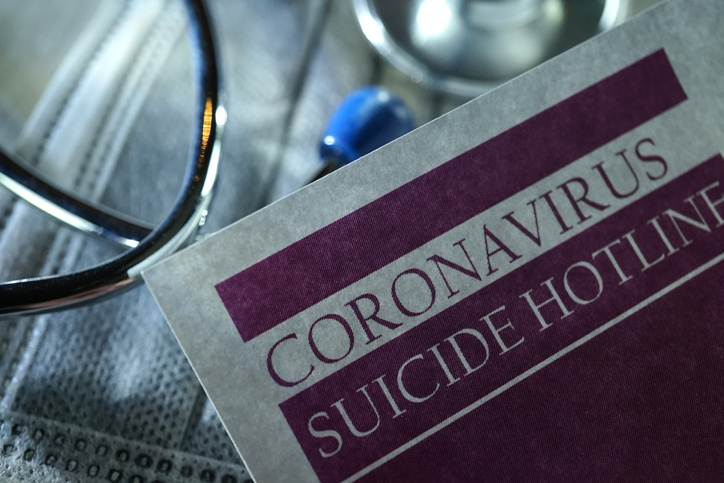 By Joy Stephenson-Laws, J.D., Founder
The recent death of former Menudo singer Anthony Galindo Ibarra, known as El Papi Joe, at the age of 41 shocked and saddened his fans and the music industry. He died six days after a suicide attempt. His family confirmed that he had been suffering from depression and was struggling with not being able to perform. They continued to say that this situation was made worse by the pandemic.
As unfortunate and tragic as his death is, it brings into stark awareness the enormous toll the ongoing Covid-19 pandemic is having on our mental health. This, in turn, is resulting in a marked increase in suicide ideation and attempted suicides in the United States and other countries. In fact, according to the U.S. Centers for Disease Control and Prevention (CDC), approximately twice as many participants in a study this summer reported they had seriously considered suicide in the previous 30 days than did adults in 2018.
Even more alarming is that certain groups, some of which are already vulnerable or living in higher stress situations, are reporting more than others that they have seriously considered suicide. These are people of color, unpaid adult caregivers, younger adults and essential workers. It also is worth noting that males have a higher incidence of suicide ideation than females.
Researchers and healthcare professionals also point to the fact that the pandemic increases and exacerbates suicide risk factors. These include threats to mental health in general and increased substance abuse. According to another study published by the CDC, over 40 percent of survey respondents reported at least one adverse mental or behavioral health condition during the pandemic. These included symptoms of anxiety or depression, trauma or increased substance abuse to cope with the negative emotions and stress related to the pandemic.
As with those groups reporting having had seriously considered suicide, specific groups reported a greater incidence of mental health issues. These included adults aged 18-24 (74.9 percent), Hispanics (52.1 percent), those who did not finish high school (66.2 percent) and unpaid caregivers for adults (66.6 percent). Black respondents also reported increased substance abuse in the previous 30 days more commonly than did Caucasian and Asian participants.
Unfortunately, the situation with the current pandemic mental health and suicide crisis may get worse before it gets better. According to an article published by the medical publication JAMA, there is mounting evidence that the U.S. may be facing a "second wave" of mental health and substance abuse disorders as the pandemic also enters its second wave this fall and winter.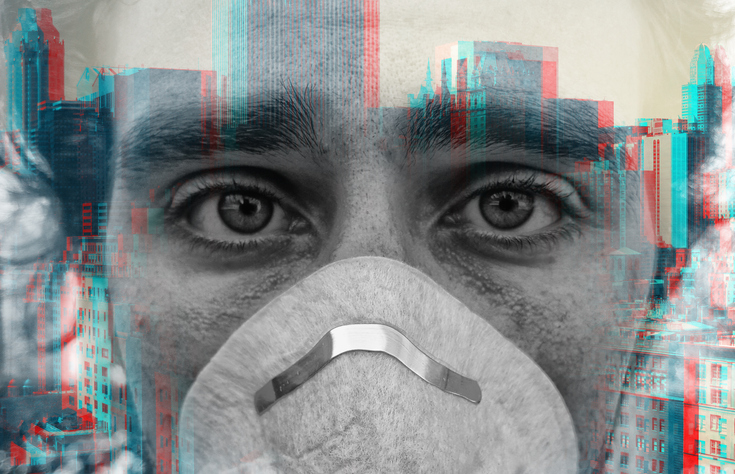 The Cure at Times May Be Worse than the Disease
What is especially cruel in the case of the Covid-19 pandemic is that the very steps we need to take to protect ourselves from the virus are also the triggers for many of the issues threatening our and our families' mental health. Key among them is the necessity for social distancing (which some mental health professionals prefer to call physical distancing), which can create isolation and loneliness. It also has had, and continues to have, dire economic consequences for many families, which results in increased fear and anxiety. Add to this that many have also been cut off from their traditional support networks, such as friends, family and faith communities, and you have a perfect storm for mental health risks including suicide ideation and follow-through. And, according to some experts, perhaps the most potent threat is the ongoing uncertainty caused by the pandemic: When will it end? When will the economy recover? Will I have food for my family? If people had some date for when this would be over, many experts say it would be easier to cope.
According to the Mayo Clinic, other mental health issues created by the pandemic that could increase the risk of suicide include:
Fear that you or a loved one will get Covid-19

Inability to comfort or be with a loved one who is seriously ill or dying in a hospital

Grief over the loss of a loved one due to Covid-19 or another illness

Being in close quarters with family, which could increase the risk of familial abuse

Working in a high-risk environment, such as a hospital, or being a first responder
How to be Proactive
The first thing to remember is that none of us can control what someone else may or may not do as a result of ongoing mental health issues resulting from the pandemic. Also keep in mind that during the pandemic, with many people maintaining physical distance or staying at home, it may be harder to notice some of the warning signs that someone (including yourself) may be at risk for contemplating suicide. These include:
Changes in tone, language and time of day of texting, online activity or talking

Talking about death or "wanting to disappear"

Engaging in risky or self-destructive behaviors

Having mood swings such as being upbeat one day and depressed the next

Feeling trapped or hopeless about the pandemic (or another situation)

Changes in frequency and content of online posting or changes in daily routines

Giving away belongings, getting "affairs in order" when there is no need to do so

Withdrawing contact with others more than usual, taking longer to respond to messages or calls
If you or someone you know is showing any of these signs or threatens self-harm or suicide, it is important to take it seriously and get help. In the U.S., call the National Suicide Prevention Lifeline at 1-800-273-8255 any time of the day. If there is an immediate health or medical emergency, call 911.
There also are things that we can be doing to help protect our mental health and that we can recommend to loved ones as well to help them protect theirs. Some are maintaining a daily routine, making sure to get enough exercise (which can do wonders for our mental outlook), staying connected with people even if we can only do so virtually, trying to find positives during the week, keeping mentally active with hobbies or online courses and limiting the time we spend watching the news to avoid information overload.
And, of course, don't overlook the role nutrition plays in mental health. It's important to eat a nutrient-dense, anti-inflammatory diet (inflammation in the brain is believed by many medical professionals to contribute to depression and mental illness). Also drink alcohol in moderation (if at all) and get enough natural sleep.
It is also imperative to know which nutrients may help keep depression at bay. Check out this pH Labs blog to learn. As always, maintain nutritional balance by taking routine nutrient tests in order to definitively determine if you have too much or too little of a specific nutrient. If you do, a competent healthcare professional can work with you on making the necessary dietary changes and recommend quality supplements if necessary.
Enjoy your healthy life!
Disclaimer: This article is not intended to provide medical advice. Please consult with your doctor or another competent healthcare practitioner to get specific medical advice for your situation.
The pH professional health care team includes recognized experts from a variety of health care and related disciplines, including physicians, attorneys, nutritionists, nurses and certified fitness instructors. This team also includes the members of the pH Medical Advisory Board, which constantly monitors all pH programs, products and services. To learn more about the pH Medical Advisory Board, click here.