Fruits & Veggies Will Help Keep Dementia Away
5 years ago |
Alzheimer's disease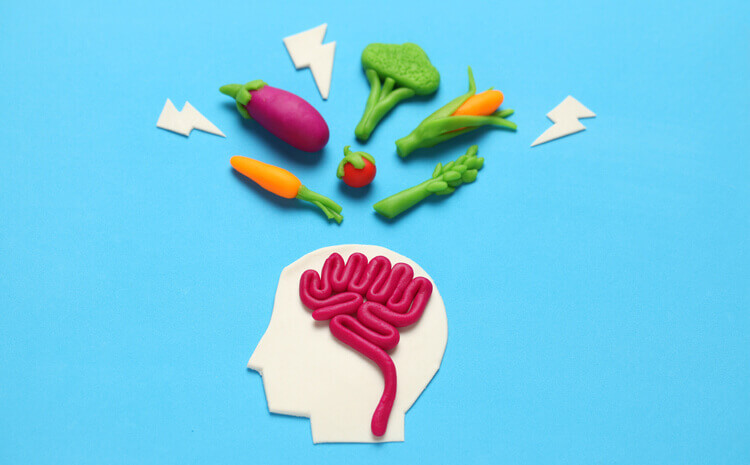 By Joy Stephenson-Laws, JD, Founder
The average life expectancy for an American is 78.6 years. And if we are proactive about our health, many of us may live long enough to reach our nineties and even make it to 100! Take, for example these celebrities.
And, of course, let's not forget Hugh Hefner who died at the age of 91, and Judge Wapner passed away at 97.
The United States has such a great elderly population that a recent Census Bureau report says that older people are projected to outnumber children for the first time in U.S. history.
"By 2030, all baby boomers will be older than age 65. This will expand the size of the older population so that 1 in every 5 residents will be retirement age," according to the report.
Furthermore, another source says that the number of Americans ages 65 and older is projected to more than double from 46 million today (taken into account in the year 2016) to over 98 million by 2060. And the 65-and-older age group's share of the total population will rise to nearly 24 percent from 15 percent.
Living for a long time can be a blessing, but with older age also comes a higher risk of developing dementia such as Alzheimer's.
Certain parts of the brain shrink

Communication between neurons (nerve cells) can be reduced

Blood flow in the brain may decrease

Inflammation in the brain may increase
All of these inevitable aspects of aging and having an aging brain may affect mental function and increase the risk of dementia.
The proof is in the pudding. We are seeing somewhat alarming rates of dementia in the United States. Check out these statistics from the Alzheimer's Association:
An estimated 5.8 million Americans of all ages are living with Alzheimer's dementia in 2019. This number includes an estimated 5.6 million people age 65 and older and approximately 200,000 individuals under age 65 who have younger-onset Alzheimer's.

One in 10 people age 65 and older (10 percent) has Alzheimer's dementia.

As the number of older Americans grows rapidly, so too will the number of new and existing cases of Alzheimer's. By 2050, the number of people age 65 and older with Alzheimer's dementia may grow to a projected 13.8 million.
So, clearly, we have to be extremely proactive about delaying the aging of our brains and preventing dementia. And not to sound like a broken record but nutrition plays a huge role in preventing dementia.
A recent study of older Chinese adults found evidence which suggests that the older adults who ate more fruits and vegetables overall had a lower risk of incident dementia. Researchers of the study examined the diets of 17,700 community-living and dementia-free older Chinese adults. The participants' cognitive status was followed by the researchers for six years.
The minimal daily requirement of fruits and vegetables per the World Health Organization (WHO) is three servings of vegetables and two servings of fruit. This minimal daily requirement is what the researchers used to assess their subjects fruit and vegetable intake in relation to their risk of incident dementia.
Here is what they discovered:
About 1,620 (9.2%) participants developed incident dementia.

Estimated odds ratios for incident dementia were 0.88 for those consuming at least three servings of vegetables per day.

0.86 for those consuming at least two servings of fruit per day (interesting that fruit alone seemed to provide more protective benefits than vegetables alone).

0.75 for those consuming both the minimal amounts for fruits and vegetables.
"By following the cognitive status of 17,700 dementia-free older adults for 6 years, we found that baseline fruit consumption was associated with dementia risk, even after adjusted for age, education, major chronic diseases and other health-related behaviours," according to the study report.
"More importantly, the risk appeared to be even lower in those who consumed both fruits and vegetables daily. Our findings suggest that not only could fruits independently modulate dementia risk, but fruits and vegetables could not substitute one another despite they belong to the same food group. Having at least three servings of vegetables and two servings of fruits daily might help prevent dementia in late life."
It is worth emphasizing that three servings of vegetables and two servings of fruits is the minimal amount. In my opinion, we should aim to exceed that amount on a daily basis. I recently blogged about consuming seven to eight portions of fruits and veggies per day, because it may improve mental wellbeing. And there is a wide body of research showing that fruit and vegetable consumption may reduce the risk of cancer, heart disease, hypertension and other health issues that are plaguing many Americans.
So eat your fruits and veggies (leafy greens in particular may help with cognitive function as we age) at every meal, and seek the advice of a competent healthcare professional regarding what foods you should personally be including in your daily diet.
Also know that making sure you have a healthy balance of essential nutrients like magnesium, is key to maintain healthy brain aging and helping reduce your risk of dementia. Taking routine nutrient tests will determine if you have any nutrient imbalances or deficiencies. And if you do, a competent healthcare professional can work with you on making the necessary dietary changes and recommend good quality supplements if necessary.
Finally, as we get older our bodies become less efficient at absorbing the nutrients from the foods we eat. To combat this, I recommend utilizing pH IV Vitamin Drips. They provide nutrients (and hydration) directly into the bloodstream to help boost nutritional status and help with energy levels. For me personally, I believe this has successfully boosted my immunity, energy and good health. Also check out our nutrient injections and pushes.
Enjoy your healthy life!
The pH professional health care team includes recognized experts from a variety of health care and related disciplines, including physicians, attorneys, nutritionists, nurses and certified fitness instructors. This team also includes the members of the pH Medical Advisory Board, which constantly monitors all pH programs, products and services. To learn more about the pH Medical Advisory Board, click here.