By Joy Stephenson-Laws, J.D., Founder
Go Green With Green Tea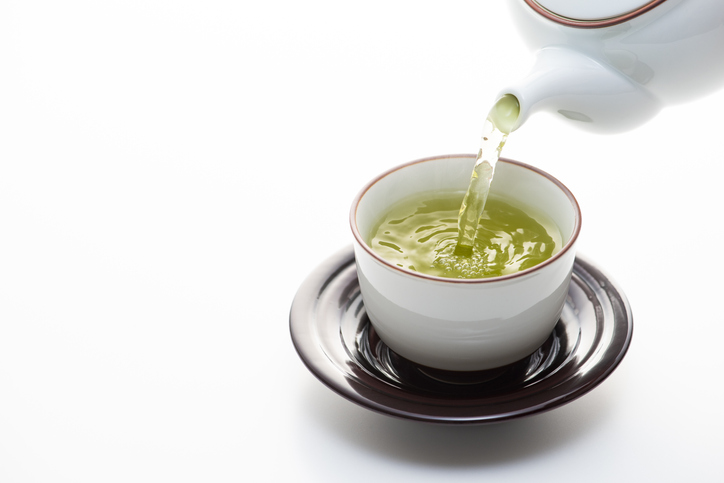 Along with the rest of the Kardashian clan, Kourtney Kardashian is known for her fit body. Sure, some might say all of the Kardashians have the help of plastic surgeons, but Kourtney apparently swears by one beverage - green tea.
"I swear it makes my tummy flatter! Also, green tea can help reduce the signs of cellulite," said Kourtney, in one report.
I don't know about green tea reducing the signs of cellulite, but a recent study found evidence which showed that "...individuals who consumed green tea experienced a significant decline in body weight and body mass index," according to one report discussing the study.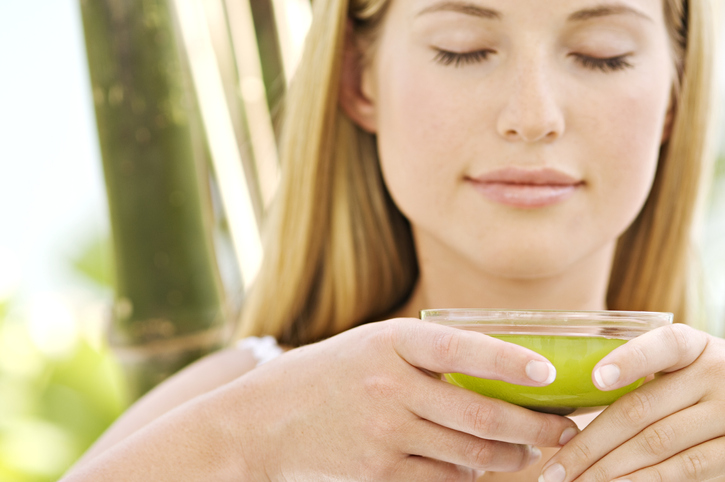 "During recent years, an increasing number of clinical trials have confirmed the beneficial effects of green tea on obesity. However, the optimal dose has not yet been established owing to the very different results from studies with a similar design, which may be caused by differences in the extent of obesity, dietary intake, physical activity intensity, the strength of subjects' compliance to test instruction, the genetic background of populations, body composition and dietary habits," according to the National Institutes of Health (NIH).
So basically, green tea appears to be beneficial when it comes to weight loss, however, it is also extremely important to eat healthily and workout regularly if you want to see results.
Another reason why some people may see results from drinking green tea is because they switch from coffee (which people often add sugar and calorie-rich creamers to) to just plain, unsweetened green tea.
But aside from potential weight loss, there are many other reasons why you may want to start drinking green tea.
Green tea may reduce the risk of certain cancers.
The main antioxidant found in green tea is called epigallocatechin gallate (EGCG), and EGCG is known for having many health benefits.
"Laboratory studies of one polyphenol, catechin epigallocatechin-3-gallate (EGCG), show that it may interfere with several processes involved in cell replication, causing tumor cell death. It also might slow the formation of blood vessels around tumors. Epigallocatechin (ECG), another polyphenol, stops leukemic cells from multiplying in laboratory studies," according to Memorial Sloan Kettering Cancer Center.
Green tea may reduce your risk for heart disease.
One study found evidence which suggests that habitual tea drinking (particularly green tea) was linked to a lower risk of cardiovascular disease and all-cause mortality. This may have to do with the fact that green tea is packed with inflammation-fighting antioxidants. And according to Harvard Health, clinical trials have shown that green tea can lower LDL cholesterol and triglyceride levels.
Green tea may provide relief from acne.
Because the EGCG in green tea has strong anti-inflammatory properties, it may help manage and treat cystic acne. Studies published by the National Institutes of Health have also reported that green tea has helped control sebum production. Sebum is an oily substance produced by the sebaceous glands in the skin. Too much sebum can contribute to excessively oily skin and acne.
Green tea may reduce your risk of dementia.
Again, this has to do with the strong anti-inflammatory properties of green tea.
According to the National Institutes of Health (NIH), "...the green tea catechin polyphenols have been reported to have neuroprotective effects such as anti-oxidative stress, anti-inflammation, inhibition of amyloid-beta aggregation [which are essentially protein clumps seen in Alzhiemer's disease], and anti-apoptosis."
With the warmer weather, it's the perfect time to make a pitcher of refreshing, iced green tea. For added nutrients and even more antioxidants you can add all kinds of fruits and garnishes such as blueberries, ginger, basil and raspberries (just to name a few).
Green tea contains some caffeine so if you are allergic to caffeine, you may want to avoid green tea. Moreover, as with any food or beverage, if you are pregnant or have any existing health issues or are taking any medications, it is highly recommended that you speak with a competent healthcare professional about whether green tea is something you should include in your diet.
Enjoy your healthy life!
The pH professional health care team includes recognized experts from a variety of health care and related disciplines, including physicians, attorneys, nutritionists, nurses and certified fitness instructors. This team also includes the members of the pH Medical Advisory Board, which constantly monitors all pH programs, products and services. To learn more about the pH Medical Advisory Board, click here.
Newsletter
Related Products