Let a patient advocate guide you through the health care minefield
9 years ago |
Doctors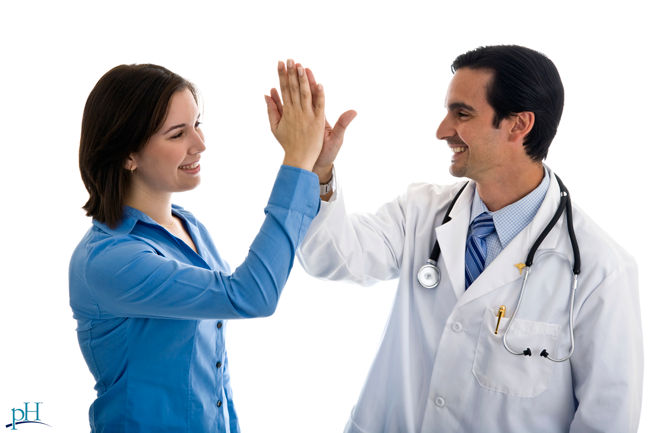 By pH health care professionals
You talk to a real estate agent before purchasing a house; you hire an accountant to help you with your taxes; and you consult a life coach before making career decisions. But when it comes to your most important asset, your health, you probably blindly accept whatever your health care provider tells you or you consult with "Dr. Google." In other words, you have a team to help you manage your wealth but you go it alone when it comes to your health. Does this sound like you? And does this make sense in today's world?
The truth is that our health care system is one of the most advanced in the world. But the same things that make our health care system so beneficial to so many often make it difficult to understand and, let's be honest, downright intimidating. Many people, and perhaps you too, get so confused about health care choices and decisions that they just throw up their hands and go along with whatever their doctor tells them. And many don't know that doctors want to hear their patients' opinions, concerns and questions. In fact, research has shown time and again that the better partner you are with your doctor, the better the outcome of any medical procedure, whether it be a routine physical, a diagnostic test or ongoing care of a chronic condition.
So what are the risks of going it alone in today's health care world?
Doctors are in a bigger hurry than ever before. You feel shoved out the door and only later think of questions you should have asked. Treatment doesn't seem to work. You wonder if your diagnosis was even correct. You may not understand the medical terms. Your doctor may not even be coordinating your care among all the doctors you see. And then you have to wonder about insurance, who's footing the bill, when your benefits kick-in or run out, if a referral needs to be made, who is in-network or out-of-network, co-payments and the list goes on. Not fully understanding the process could result in unnecessary treatments, missed opportunities for better alternatives, and being responsible for more of your health care costs than is necessary.
How can a patient advocate assist?
In its simplest terms, patient advocacy is any activity that ultimately benefits a patient. An advocate works to raise awareness of a concern and to promote solutions to the issue. Patient advocates guide you through the health care maze, give you a voice in your health care, and ensure you are receiving the most appropriate medical care possible and that you are maximizing the financial benefit of any commercial or government insurance programs you may be eligible for. These professionals -- who work for you and have only your best interests at heart -- investigate treatment options, research specialists and demand services on your behalf. They also make sure you are an educated participant in your and your family's health care decisions, look for alternative therapies, help manage insurance coverage and can even be your voice in front of hospital boards and the judicial system if ever required and appropriate. They are in your corner and work tirelessly on your behalf.
pH Patient Advocates
With the introduction of pH Patient Advocates, Proactive Health Labs is leading the way in innovative patient advocacy solutions. Our Be Your Own Advocate program gives you the information, guidance and coaching you need to partner with your health care provider to best prevent or treat specific diseases or conditions that are unique to you. For less than 35 cents a day, you receive personalized digital newsletters related to your health concerns, and a personalized guide for how to talk with your doctor or other health care provider during your next visit. And for those times when you may be facing specific health care situations where additional information, education and one-on-one support would be helpful before working with your doctor, there is the My pH Advocate service, which includes working with a dedicated pH Patient Advocate team to ensure you receive the most appropriate care.
Contact us to learn more about pH Patient Advocates.
Enjoy Your Healthy Life!
The pH professional health care team includes recognized experts from a variety of health care and related disciplines, including physicians, attorneys, nutritionists, nurses and certified fitness instructors. This team also includes the members of the pH Medical Advisory Board, which constantly monitors all pH programs, products and services. To learn more about the pH Medical Advisory Board, click here.