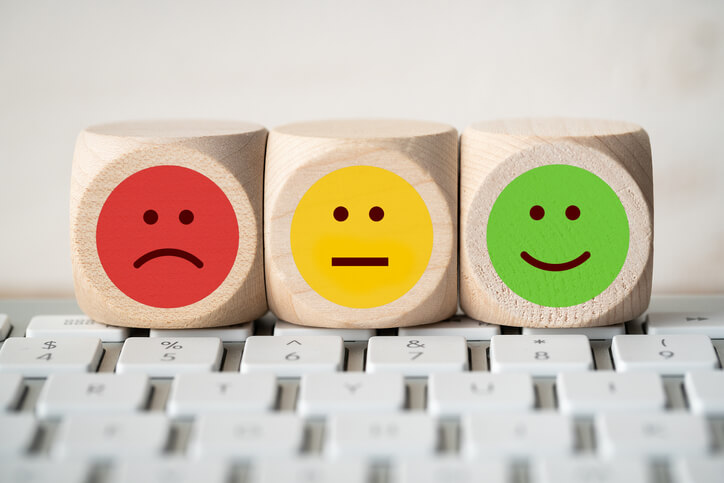 Let's Remove the Stigma From Discussing Mental Health at Work
By Joy Stephenson-Laws, JD, Founder
I recently came across a story that really caught my attention, because it made me realize that more companies should perhaps be focusing more on employee mental health (not just the physical). Many companies have health incentives or maybe offer to pay part of an employee's gym membership, but how do we address mental wellness more effectively?
A construction company based in California implemented certain mental health strategies after an employee unexpectedly committed suicide around five years ago.
"The suicide of that construction worker for RK in 2014 became a pivotal event for the company, shaking its 1,500 employees, including co-owner Jon Kinning," according to one report discussing the construction company.
"The death brought home some painful facts. Construction and mining (including oil drilling) have the highest suicide rates of all occupations, according to data from the Centers for Disease Control and Prevention. And the suicide rate for working-age adults has been rising in the U.S., increasing by 34% to 17.3 suicides per 100,000 in 2015 from 12.9 in 2012."
(The CDC's data also showed that women who work in arts, design, entertainment, sports and media have higher rates of suicide).
After the suicide of one of their employees, co-owner of RK construction Jon Kinning met with industry leaders and suicide experts.
"The result: RK, which was founded 56 years ago by Kinning's father, eventually put together what is now regarded as a model for suicide prevention in the construction industry. It involves 24-hour access to counseling services, lenient leave policies and crisis training for managers, among other things," according to the report referenced earlier.
Kinning said the company openly talks about mental health, which I think helps remove the stigma and fear surrounding this topic of discussion.
(The National Institute of Mental Health reports that mental illness affects tens of millions of people each year in the United States. Furthermore, it is estimated that only half of people with mental illness receive treatment).
RK construction company has changed its company culture by expressing concern instead of judgement for workers who are no-shows for work. Oftentimes, no-shows happen not because people don't care to do their jobs but because they are struggling mentally.
And we've all said to ourselves, "I need a mental health day." However, when do we actually take this mental health day or reach out to a supervisor or someone in the human resources department about what we may be going through?
A few years ago, a woman sent an email to a group of her coworkers and the CEO of the company saying, "I'm taking today and tomorrow to focus on my mental health."
The CEO's response (which went viral) said, "I just wanted to personally thank you for sending emails like this. Every time you do, I use it as a reminder of the importance of using sick days for mental health — I can't believe this is not standard practice at all organizations. You are an example to us all, and help cut through the stigma so we can all bring our whole selves to work."
I'm not asking people to share things that they are uncomfortable sharing, however, I want people to feel a sense of community at work where they feel comfortable and have the resources necessary to get help if they need it. You don't have to share an email about your mental health status with a group of coworkers, but you can reach out to a supervisor or someone else you feel comfortable discussing your issue with.
Leaders at RK construction company said that although it's not always easy, being open and transparent about mental health has encouraged workers to seek therapy and other benefits. They believe they have avoided 15 suicides since 2014, and now other construction companies and industries are modeling what RK does to help their employees.
I've been running a business for three decades now, so employee morale and, more importantly, employee health are things that have always weighed heavily on my mind. As a result, I've implemented yoga and fitness classes and healthy vending machines in the office and have made nutrient tests and other health assessments accessible to all of my employees. Our health is our greatest wealth, and, in my opinion, one of the greatest forms of happiness and mental stability.
And taking advantage of work health perks such as yoga classes and discounted gym rates may be beneficial to employee mental health. Mental and physical health are intertwined, and we always want to approach our health holistically.
Eating healthily (read here for specific nutrients that may help prevent and better manage depression), working out regularly, getting good quality sleep and managing stress levels are all great proactive steps you can take to improve mental health. Seek therapy if you need it and know that there is a national suicide prevention lifeline.
Finally, maintaining nutritional balance is key when it comes to having good mental health. Our brains need nutrients (vitamins and minerals) in the right amounts in order to function properly.
In addition to eating a nutrient-dense diet, take routine nutrient tests in order to determine if you have any nutrient imbalances or deficiencies. If you do, a competent healthcare professional can work with you on making the necessary dietary changes and recommend quality supplements if need be.
Enjoy your healthy life!
The pH professional health care team includes recognized experts from a variety of health care and related disciplines, including physicians, attorneys, nutritionists, nurses and certified fitness instructors. This team also includes the members of the pH Medical Advisory Board, which constantly monitors all pH programs, products and services. To learn more about the pH Medical Advisory Board, click here.