Lung Cancer, The Leading Cause of Cancer Death, Just Took George Romero
7 years ago |
Cancer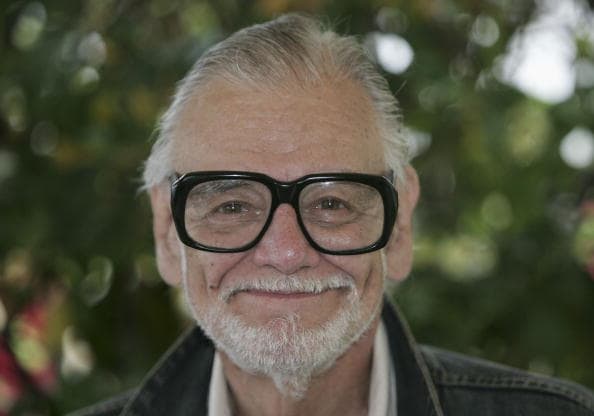 By Joy Stephenson-Laws, JD, Founder
I'm deeply saddened to hear there has been yet another loss of a young life in the entertainment industry. "Night of the Living Dead" director, filmmaker, writer and horror film trendsetter George Romero died this past Sunday after enduring a "brief but aggressive battle with lung cancer."
He died in his sleep. He was 77-years-old, which I consider way too young. It would be great to remain healthy and live to 100 or even older! The famous Judge Wapner died at the age of 97. My grandfather died at the age of 106!
The CIA's latest report on life expectancy by country reveals that in the United States the life expectancy is about 79. Monaco, France has the highest life expectancy at 89.50, and Chad, Africa has the lowest at about 50.
I believe we can make these numbers rise by being consistently proactive about our health through certain lifestyle choices.
There are some things we cannot control, like our genes or some of the oxidative stress caused by pollutants we are exposed to just by living on this planet, but there are steps we can take in our daily life to help decrease the risk of certain diseases, including lung and all types of cancer.
"Lung cancer is the leading cause of cancer death in the United States," reports the Centers for Disease Control and Prevention (CDC).
You probably know smoking and being exposed to secondhand smoke are two of the biggest causes of lung cancer. We cannot definitively say what caused Romero's lung cancer, however, he did smoke and recalled chain-smoking Marlboros sometimes while he was working.
Other than avoiding smoking and being exposed to secondhand smoke, what else can we do to be proactive about preventing lung cancer?
Exercise. According to the National Institutes of Health (NIH), studies show that physical activity may reduce lung cancer risk by 20-30% for women and 20-50% for men. To find out how much exercise you need and what type of exercise is most appropriate for your age, click here. Golf is a great form of exercise for any age group. It may even help with longevity overall.
Another great way to be proactive about preventing lung cancer and all types of cancer is through diet. The NIH says 30-40% of all cancers can be prevented by lifestyle and dietary measures alone. For cancer prevention, it is important to get a daily adequate intake of vitamins, minerals and antioxidants, which help reduce the damage from oxidative stress. Here are some proactive steps you can take with diet.
Eating plenty of fresh fruits and vegetables may also help ensure you get an adequate amount of other antioxidants, like vitamin C and A, which help reduce free radical damage that may increase your risk for cancer.
Healthy food is medicine. It may even save your life and help you live a long life.
Enjoy your healthy life!
The pH professional health care team includes recognized experts from a variety of health care and related disciplines, including physicians, attorneys, nutritionists, nurses and certified fitness instructors. This team also includes the members of the pH Medical Advisory Board, which constantly monitors all pH programs, products and services. To learn more about the pH Medical Advisory Board, click here.