May is Mental Health Awareness Month. Learn How You Can Be Proactive About Mental Health
4 years ago |
Mental Health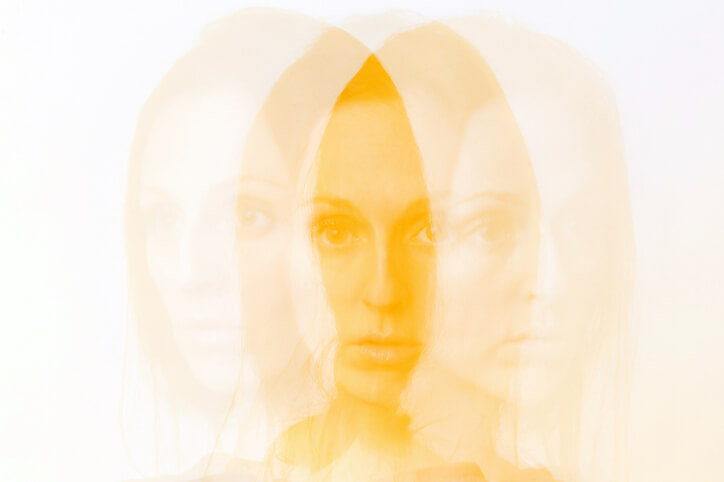 By Joy Stephenson-Laws, JD, Founder
Former WWE wrestler Ashley Massaro was about to celebrate her 40th birthday in Las Vegas, but she didn't get to celebrate this milestone birthday due to suicide. Massaro allegedly hung herself in her Suffolk County, NY home (where her body was found) just a few days before her birthday.
Several reports say she suffered from depression for years.
(One report says she may have suffered from chronic traumatic encephalopathy (CTE), a neurodegenerative disease that causes irreversible damage to the brain. Evidence shows that CTE may be caused by repetitive head trauma caused by multiple head injuries. This is why CTE is commonly found in athletes, like boxers, football players and wrestlers).
Stories such as these are becoming all too familiar: Anthony Bourdain, Kate Spade, Robin Williams, Chester Bennington. And we know that money, fame and success do not mean a person is any less likely to be depressed or commit suicide. This devastating health issue can affect people from all walks of life.
Suicide may be an uncomfortable topic for some, and there is sometimes a stigma associated with suicide - How could someone do something like that? How could this person be so selfish? How could they be so weak and give up?
But the truth is suicide can happen to anyone, and it's a major issue we need to face head on.
According to recent suicide statistics:
Suicide is the 10th leading cause of death in the United States.

In 2017, 47,173 Americans died by suicide.

In 2017, there were an estimated 1,400,000 suicide attempts.

In 2015, suicide and self-injury cost the United States $69 billion.
On top of this, "Suicide is the third leading cause of death for youth between the ages of 10 and 24, and results in approximately 4,600 lives lost each year," according to the Centers for Disease Control and Prevention (CDC). "Suicide among teens and young adults has nearly tripled since the 1940's."
We cannot definitively say what causes a person to attempt suicide. The National Institute of Mental Health lists several risk factors for suicide, but I think the ones most obvious to us all are mental health disorders - particularly depression, which is one of the most common mental disorders in the United States.
We have to be proactive about depression from a holistic standpoint.
What I mean by this is we have to try to prevent depression and manage the symptoms if we already have it by taking care of all aspects of our health and wellbeing. For example:
Some amount of stress is inevitable in all aspects of our lives, but it's about how we respond to stress that is extremely important. Another interesting fact about suicide from the CDC is that men are more likely to die by suicide than women, however, women are more likely to attempt suicide.
There is also evidence which shows women tend to take on more multi-tasking activities than men, including taking on more responsibilities at home. And a recent study shows that for mothers, working multiple jobs can be depressing.
"Recent research has found that about 16% of mothers with young children held multiple jobs in the previous year and more than 16 million people in the U.S. reported a major depressive disorder in the past year," according to this report discussing the study.
And depression is more common in women.
This doesn't mean that men do not suffer from stress and depression. We all need to be proactive about managing our stress levels.
Sleep is so important to our overall health. Irregular sleep patterns are associated with depression and stress. A lack of sleep has also been linked to more substance abuse. And, of course, abusing drugs and alcohol is a sure way to increase your risk of depression.
Learn how you can be proactive about your sleep, here.
Nutrition. Nutrition. Nutrition!
The term "brain food" could not be any more appropriate when you think about how much what you eat can affect your mental state. A diet rich in pro-inflammatory foods, such as processed, fried and sugary junk foods, may increase your risk of illnesses such as depression.
But a diet rich in anti-inflammatory foods, such as fruits and vegetables, is great for combatting and preventing health issues.
Click here to learn about eight minerals that may help you cope with depression.
Exercise is so important, because it helps manage stress levels and helps us maintain a healthy weight. Obesity, which so many Americans struggle with, increases your risk for not only heart disease, diabetes and stroke but also mental health issues such as depression.
As we've said before, just an hour of exercise a week may help keep depression away.
Watch your alcohol consumption.
If you drink alcohol, you really have to be mindful because often many people don't realize how much they are drinking (for example, servings at restaurants are much larger than they really should be) and the effect this has on the mind and body.
It is well known that alcohol may increase stress, anxiety and depression. Furthermore, alcohol depletes the body of critical nutrients we all need to stay healthy both physically and mentally.
And substance abuse in general is often intertwined with depression and suicide. Some reports even say that alcohol is involved in over a quarter of all suicides in the United States.
Finally, I think it's extremely important to reach out and get therapy when you need it. It's no different than going to a doctor to get your heart examined. Our mental health is just as important as our physical health.
If you notice that a friend, family member or co-worker seems down, reach out and ask if they need anything. These small gestures can mean a lot to someone battling depression and suicidal thoughts.
Let's be proactive together by supporting one another.
(For information about the National Suicide Prevention Lifeline, click here).
Enjoy your healthy life!
The pH professional health care team includes recognized experts from a variety of health care and related disciplines, including physicians, attorneys, nutritionists, nurses and certified fitness instructors. This team also includes the members of the pH Medical Advisory Board, which constantly monitors all pH programs, products and services. To learn more about the pH Medical Advisory Board, click here.