Meet silica, your health's new BFF
9 years ago |
Nutrition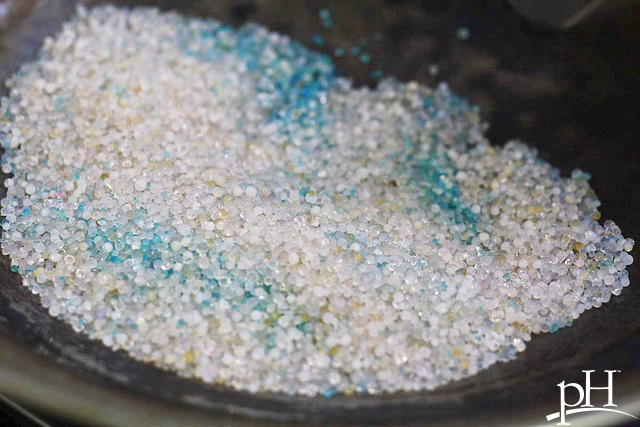 Photo credit: Colin Zhu, Flickr, Creative Commons
By pH health care professionals
When you say "silica," most people either think of glass, sand on the beach, "Silicon Valley" or pottery. But did you know that silica, which is present in your body in greater quantities than other minerals such as iron, also plays an important role in keeping you healthy? It's also been dubbed the "beauty mineral" for its benefits to your hair, skin and nails. Read on to find out why silica may be one of the unsung heroes of your body's nutritional arsenal.
What are the benefits of silica?
While silica may not be considered an essential nutrient by current standards, it is likely that this trace mineral helps your body better absorb other minerals it needs to be healthy. Let's take a look at some of its other key benefits:
Studies also show that, over time, silica disappears from the aorta, leading to weakening of its connective tissue, which, in turn, can increase the risk of cardiac disease. So this versatile mineral may also be beneficial for heart health.
Where can you find silica?
The most popular nutritional sources of silica are apples, cereals, raw cabbage, peanuts, carrots, onions, cucumber, pumpkin, honey, fish, unrefined grains, oats, almonds and oranges. Higher quantities are found in hard water and comparatively less in soft water. Silica can also be found in a variety of supplements including Cell Food Essential Silica Formula. If you are not sure you are have enough silica in your diet or have healthy levels of this important mineral in your body, check with your health care provider.
Enjoy Your Healthy Life!
The pH professional health care team includes recognized experts from a variety of health care and related disciplines, including physicians, attorneys, nutritionists, nurses and certified fitness instructors. This team also includes the members of the pH Medical Advisory Board, which constantly monitors all pH programs, products and services. To learn more about the pH Medical Advisory Board, click here.
Comments (1)
Guest
Im currently taking 1200 ml of vitamin c daily. Is that to much? And what is the best vitamin for aging skin and face wrinkles? Also how do you know what vitamins to take and and how do u know how many milligrams to ta k e daily ...my name is rebecca..email.is rebecca196987@gmail.com