Campus stimulant abuse: Paying for perfect grades with pills
9 years ago |
Prescription Drugs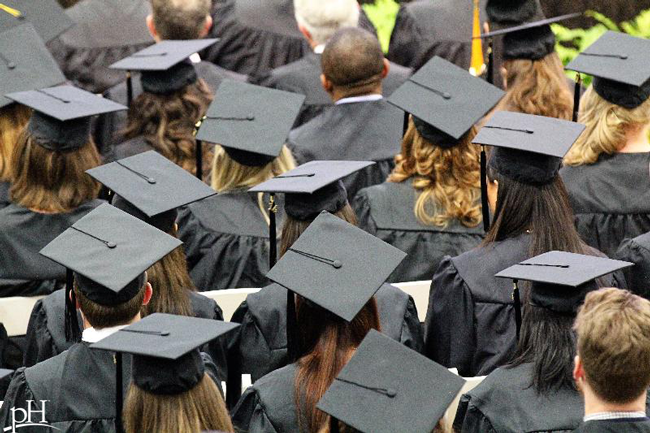 By pH health care professionals
Parents are expressing growing shock over the frequency of drug use on American college campuses. And we are not talking about illegal drugs, but legal, prescription ones. Stimulants, commonly prescribed for attention-deficit disorder, are finding their way into the hands of students with perfect mental health. A recent study titled Under Pressure: College Students and the Abuse of Rx Stimulants found that 1 in 5 college students (20 percent) report abusing prescription stimulants at least once.
Why would students take medicine they don't need?
Many are doing it because they believe it will help them study or outperform their classmates. Stimulants work by getting into the brain and forcing the release of neurotransmitters: dopamine, which increases motivation; serotonin, which improves mood and has a calming effect; and norepinephrine, which creates an activated "fight or flight" brain and cardiovascular response, increasing alertness. Students with prescriptions often sell or give pills to their classmates.
The names of these drugs include:
Stimulant drugs are less potent than the stimulant cocaine, but much more potent than caffeine. All share similar side effects such as:
Insomnia
Poor appetite
Digestive problems
High blood pressure
Racing heart
"Crashing" afterward (releasing all those neurotransmitters early has its consequences)
Addiction potential
Certain risk factors for stimulant abuse have been identified in young people. Risk factors include:
Membership in the Greek system (fraternities and sororities)
Having some (but not necessarily all) of the symptoms of ADHD
Alcohol or marijuana use
Academic difficulties
While many students who abuse stimulants are indeed healthy, some of them may actually be suffering from undiagnosed ADHD and "self-medicating" with stimulants as well as alcohol and marijuana.
Parents and students can work to prevent unnecessary use of stimulants. Colleges do not want to create an environment where "everyone" needs to use stimulants to keep up. It may be important to identify nutritional deficiencies that may lead to ADHD. Such deficiencies can be uncovered by appropriate testing. Optimizing exercise, nutrition and sleep always enhances cognitive performance, while getting prompt professional evaluation for any persistent difficulties studying can catch ADHD, depression or other mental difficulties early so that students can get help rather than rely on the dorm "drug dealer."
Enjoy Your Healthy Life!
The pH professional health care team includes recognized experts from a variety of health care and related disciplines, including physicians, attorneys, nutritionists, nurses and certified fitness instructors. This team also includes the members of the pH Medical Advisory Board, which constantly monitors all pH programs, products and services. To learn more about the pH Medical Advisory Board, click here.