Attention Pregnant Moms: Are You Eating Fish?
5 years ago |
Pregnancy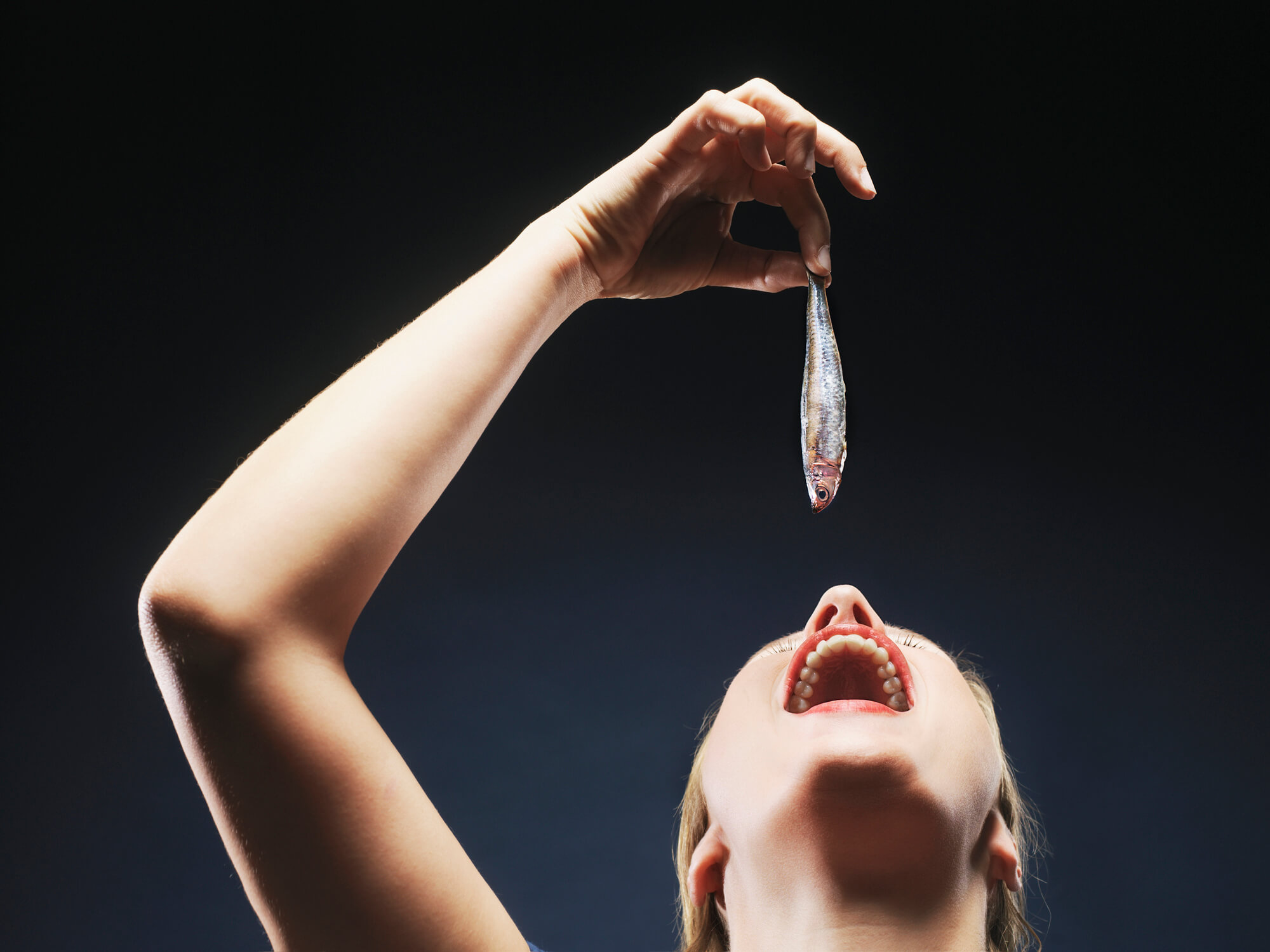 By Joy Stephenson-Laws, JD, Founder

Mindy Kaling, star of 'The Mindy Project' and NBC's 'The Office,' recently told TODAY that when she was pregnant she craved sushi. Lots and lots of sushi.
Like many soon-to-be moms, Mindy waited until her baby was born to partake in eating raw fish.
But new studies show that fish, raw or cooked, may have a plethora of health benefits for mothers and their babies. However, particularly with eating raw fish, there are some risks a pregnant woman might want to consider.
Eating raw fish could put your baby in harm's way. The mercury levels found in traditional sushi dishes have always been a paramount concern, as well as the parasites that can exist in undercooked seafood. However, there are competing theories on the matter.
According to the National Center for Biotechnology Information (NCBI), "Consumption of raw foods by nursing mothers does not pose a serious problem for breastfeeding infants, although there is the potential for the mother to suffer from food poisoning."
In a joint agency report, the FDA and EPA concluded people should eat more fish that is lower in mercury for important developmental and health benefits. That included women of childbearing age (about 16-49 years old), pregnant and breastfeeding women and young children
While Mindy Kaling may have erred on the side of caution while pregnant, Hilary Duff set off a social media firestorm when she posted a picture on Instagram of her and a girlfriend enjoying a sushi dinner.
Darria Long Gillespie, M.D., an ER doctor, offers competing theories for consuming raw fish while pregnant. "Since sushi is made of raw fish, there is always the higher risk of parasites and bacteria," she says. "While those don't always cause a significant problem in adults, many of them can cause severe damage to the developing baby, which is why they're scary. If the sushi was stored properly, then the risk should be very low, but there's no benefit to eating sushi over cooked fish so, honestly, why risk it?"
As the raw fish argument rages on, more and more medical experts are coming forward to promote the idea the expectant mothers should try eating more fish. New studies are pointing to oily and fatty fish as a much needed staple for pregnant and breastfeeding mothers.
The Truth About Fish for Mothers & Babies
There are two studies out now that tout the benefits of eating fish while you're pregnant. The first study published in the medical journal Microbiome suggests that mothers who eat healthy fats from oily fish could possibly improve the gut health in their children and may prevent childhood obesity.
But the benefits don't end there…
According to a small-scale study conducted by researchers of the University of Turku Finland, pregnant women who eat a diet rich in oily fish and fatty nutrients may greatly enhance the development of their unborn child's eyesight and brain function. This study further supports previous findings which suggest that a prospective mother's diet and lifestyle choices are important for the healthy development of her baby.
The study analyzed the results of 56 mothers and their children. The mothers were asked to keep a regular food diary throughout their pregnancies and keep track of their blood sugar and blood pressure.
"The results of our study suggests that frequent fish consumption by pregnant women is of benefit for their unborn child's development. This may be attributable to long-chain polyunsaturated fatty acids within fish, but also due to other nutrients like vitamin D and E, which are also important for development," explains Kirsi Laitinen, lead author of the study.
Simply put, fatty acids are the building blocks of fat - similar to how amino acids are the building blocks of proteins. Fats comprise one of the six nutrients we need to stay healthy and consist of a group of chemical compounds that contain fatty acids. Your body digests the fat you eat and breaks it down into fatty acids, which are then absorbed into your bloodstream. ( The other five nutrients we need to live are water, protein, carbohydrates, fats, vitamins and minerals).
The reason that fatty acids are so important is that our bodies don't produce them on their own and thus we need to make sure that we are taking in an adequate amount of nutritious fatty acids. This is especially true for expectant mothers or mothers already breastfeeding.
Fat is an abundant energy source! When consumed in adequate amounts, it increases the absorption of fat-soluble vitamins such as vitamins A, D, E and K. It is usually recommended that twenty to thirty-five percent of your daily intake should come from fat.
Laitinen also believes that the results from the study should be incorporated into nutritional counseling given to pregnant women about their diets.
The Magical Nutrient in Fish, Omega-3 Fatty Acids
The intake of omega-3 fatty acids in the United States is low, especially in women. And guess what abundant food source is packed with this life-sustaining nutrient? Yup, FISH!
Fish is one of the most abundant sources of omega-3 fatty acids and it is excellent for expectant mothers and their growing babies. Omega-3 fatty acids play a critical role during pregnancy, the developmental stages of the fetus and the infant during breastfeeding.
The 2015-2020 Dietary Guidelines of Americans (DGA) recommends that Americans should be consuming about eight ounces a week of varying seafood, and that pregnant women could benefit from increasing their intake of healthy fatty acids from fish to a healthy 12 ounces a week.
According to University of California, San Francisco Health (UCSF Health), pregnant women should be getting roughly 25-35% of their daily calories from fat, or fatty acids. Eating healthy fats from sources like fish, avocados, walnuts and chia seeds, is preferred over saturated fats.
"Our results demonstrate that omega-3 fatty acid intake is a concern in pregnant women and women of childbearing age in the United States, and that socioeconomically disadvantaged populations are more susceptible to potential deficiencies. Strategies to increase omega-3 fatty acid intake in these populations could have the potential to improve maternal and infant health outcomes," according to Open Access Journal of Human Nutrition.
The A-List of Healthy Fish for Mothers
While eating a healthy helping of fish is recommended, moms enduring the heartfelt rigors of pregnancy or breastfeeding should be finicky about the fish they consume.
Aside from parasites that may come with raw fish, mercury is the larger concern for fish consumption as a whole. The EPA reports that "The most common way people in the U.S. are exposed to mercury is by eating fish containing methylmercury."
The levels of methylmercury in fish and shellfish depend on what the fish eats, how long they have lived and how high up they are in the food chain. The highest concentrations of methylmercury are commonly found in the larger fish. The EPA encourages all people, mothers included, to eat fish but to choose fish low in methylmercury.
The Natural Resources Defense Council (NRDC) offers a 'Smart Seafood Buying Guide' to help better tailor your seafood shopping list. Here are few handy tips to accomplish healthy fish consumption. When in doubt, smaller is better. Forego the big predators and pick the little guys, like anchovies, sardines and scallops, which are lower in mercury.
Avoid a few key species.

King mackerel, marlin, shark, swordfish, tilefish, ahi tuna and bigeye tuna all contain high levels of mercury. Women who are pregnant or nursing or who plan to become pregnant within a year should avoid eating these fish. So should

young children

. Tuna is the most common source of mercury exposure in the country. If you or your kids regularly eat

canned tuna

, stick to light tuna, and limit it to less than two servings a week. Generally, the mercury levels in tuna depend on where the fish was

caught

. The rules change when it comes to albacore tuna. Children should avoid that fish altogether, and women of childbearing age should stick to no more than four ounces per week.

Make safer choices

. Popular sushi fish tends to be higher in mercury because they are the apex predators of the food chain. If you're pregnant, nursing, or planning to have a family, you can reduce mercury exposure by holding back on all types of tuna, mackerel and yellowtail. Fish like

salmon

are also lower in

mercury

, and may be a better choice.
What if You're a Vegetarian, Vegan or if Fish Sounds Unsatisfying?
Don't worry, I didn't forget about you. Yes, while fish is loaded with beneficial omega-3s, there are tasty solutions to get the nutrients you need without the smells and textures of aquatic life.
Foods that can take the place of fish for an elevated dose of omega-3s include Brussels sprouts, winter squash, hemp seeds, flax seeds, spinach, eggs, soybeans and broccoli.
As far as omega-3 or fish oil supplements go, there appears to be more reports speaking out against them, than in favor of them.
The American Council of Science and Health (ACSH) joins the group of fish oil naysayers, stating 'Throw the Fish Oil Back.' And a recent JAMA Network report follows suit with the headline 'Another Nail in the Coffin for Fish Oil Supplements.'
The JAMA report summarizes the results, "...a meta-analysis of 10 randomized trials, which were conducted to see whether omega-3 fatty acid supplements from fish had any impact on fatal heart attacks, nonfatal heart attacks, strokes and deaths from any cause (endpoints). The average length of a trial, all of which compared omega-3 fatty acid supplements to placebo, was 4.4 years and about 78,000 participants were involved. The results? Zilch. The supplement did not meet any of the study's endpoints."
It is always advised to check with your doctor or a healthcare professional before making any drastic changes to your diet or beginning any form of supplementation, especially when pregnant or breastfeeding.
It is my opinion that you can't really go wrong when it comes to whole foods rich in omega-3, whether it be certain fish or vegetables, legumes or oils.
Consuming the right type and amount of healthy fats is good for all of us, pregnant or not. I also suggest that everyone, including mothers-to-be, undergo a nutrient test to identify nutrient imbalances, including fats. Knowing what nutrient deficiencies exist is a great first step to address nutrients which may be deficient.
Enjoy your healthy life!
The pH professional health care team includes recognized experts from a variety of health care and related disciplines, including physicians, attorneys, nutritionists, nurses and certified fitness instructors. This team also includes the members of the pH Medical Advisory Board, which constantly monitors all pH programs, products and services. To learn more about the pH Medical Advisory Board, click here.