See Why Our Clients Are Raving About Proactive Health Labs (pH Labs)!
9 years ago |
Proactive Health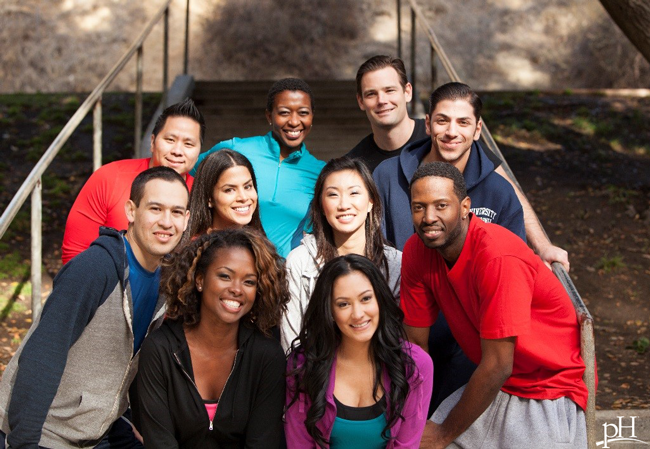 Here are just a few recent examples of how our clients have enjoyed healthier and happier lives by visiting Proactive Health Labs, in their own words:
Jessica from pH Sherman Oaks said, "I used to get sick all the time, to the point where I had accepted that it was just the way it was. That was until I happily discovered I was wrong. A friend told me about pH Labs and how it's about finding out what your body is in need of, before it breaks down. The best way I can explain pH Labs is with a car analogy, like getting a tune up/oil change for your car, whereas traditional doctors are the ones you tow your car to when it is broken down on the side of the road. Anyway, I called ahead and found out the testing and stuff is covered by insurance, so I came in. Everyone … was very friendly, professional and made my experience very pleasant (even giving me a tasty nutrition bar afterwards)." Jessica got some blood work done and reviewed the results with one of our pH doctors. "As it turns out," she said, "I was deficient in vitamin C and other immunity-building things, which was shocking to me considering I take vitamin C every day! With their help, I found out that I was missing some specific essential amino acids and other digestive enzymes, which made it impossible for my body to absorb nutrients properly. Now I take those supplements and have more energy and don't wake up feeling tired. (Apparently it isn't normal to feel like you are carrying an elephant around with you all the time.) Definitely a game-changer for me."
Shai from pH Sherman Oaks had her own game-changer too. "I've suffered from autoimmune diseases most of my life," she said. "pH Labs is unlike any other holistic, natural products store. I've discovered some amazing products here, which I now incorporate into my health routine." One such product, pH water! "The taste of this water is crisp and clean. For me this water has been a game-changer in the quality of my daily life. I'm more hydrated because I'm drinking more water. The extra water makes my system function better. This in turn gives me a bit more energy. That's gold to me. Being able to do more for my family, even a little more, allows me to feel I'm contributing again and not just a burden."
Johanne from pH Santa Monica was proactive in getting the answers she needed. "After being sick with digestive problems for five years and going to all kind of doctors and not seeing any results, I was referred to Proactive Health Labs," she said. "They met with me in a comprehensive consultation and detected the source of my problem and treated it right away. To my surprise, I got immediate, unbelievable results. Everyone there is so professional and truly cared to help me," she said.
So what are you waiting for?
Put simply, being proactive is staying one step ahead with your health. You don't wait until you're sick to start thinking about your health, and when you do face health issues, you are more concerned with getting to the root of the problem than merely addressing your symptoms.
Be proactive, so you can Enjoy Your Healthy Life!