Red Onions Linked to Salmonella? Here's What You Need to Know and How You Can Be Proactive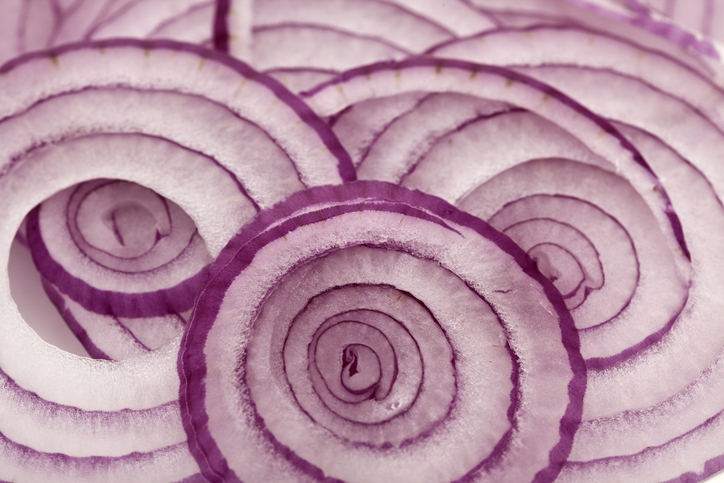 By Joy Stephenson-Laws, JD, Founder
I'm a big fan of cooking with red onions. Not only are they full of nutrients and antiinflammatory compounds, but they also add a sweet flavor when you cook them and their flavors develop.
So, the following story caught my attention. However, not in a good way!
Recently, there was a big salmonella outbreak that was connected to red onions.
"A multistate outbreak of salmonella poisoning that has sickened almost 400 people in 31 states has been traced back to red onions, federal health officials said," according to this CNN report.
"And a company based in Bakersfield, California is the likely source of the potentially contaminated onions, according to the Food and Drug Administration."
This is a little too close for comfort considering that I live in California.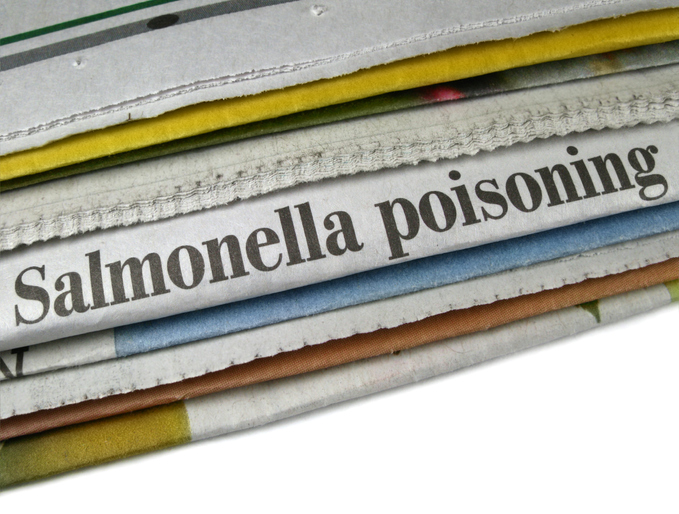 What exactly is salmonella?
You may only associate salmonella with raw eggs and undercooked chicken, but there is more to it than that.
To put it simply, salmonella are bacteria that make people sick. This bacteria commonly causes a foodborne illness called salmonellosis.
"Contamination typically happens after infected feces comes into contact with animals, crops or water and people then consume or touch those items and don't wash their hands," according to Live Science.
Apparently, Martha Stewart had salmonella a few years ago when she handled too many turkeys one Thanksgiving.
The Centers for Disease Control and Prevention (CDC) reports that salmonella causes about 1.35 million illnesses, 26,500 hospitalizations and 420 deaths in the United States every year. Most people recover from salmonella in about four to seven days without needing antibiotics, but in some cases taking antibiotics is necessary.
For example, people with a weakened immune system or who are over the age of 50 and have existing health issues may need antibiotics if they get salmonella.
Symptoms of salmonella may include diarrhea, fever and stomach cramps.
So, should we steer clear of red onions?
Well, the recent red onion outbreak was traced to Thomas International, Inc. This company is voluntarily recalling all of their onions.
"Thomson International Inc. of Bakersfield, California is recalling Red, Yellow, White, and Sweet Yellow Onions shipped from May 1, 2020 through the present. The onions are being recalled because they have the potential to be contaminated with Salmonella, an organism that can cause serious and sometimes fatal infections in young children, frail or elderly people, and others with weakened immune systems," according to the company announcement, which was shared by the U.S. Food & Drug Administration (FDA).
So as long as your onions are not coming from Thomas International at the moment, you should be fine. But if you want to be extra careful and avoid onions for the time being, that is a personal choice.
How else can we be proactive about salmonella?
Regularly wash hands (use warm soap and water, and wash for at least 20 seconds).

Keep food preparation areas clean.

Check out

this pH Labs blog

about how to properly use dish towels. Yes, this is something you need to be very aware of.

It might be a good idea to avoid unpasteurized foods, especially if you are pregnant.

Cook meat thoroughly and store foods at appropriate temperatures. Do not leave food sitting out and then eat it later.

Avoid eating raw eggs.

Do not wash raw poultry or other meats before cooking. According to the CDC, this can lead to the spreading of germs. Blotting with a paper towel is fine.

Make sure your immune system is optimal.
Finally, be the first to know about food recalls by regularly checking here.
Enjoy your healthy life!
The pH professional health care team includes recognized experts from a variety of health care and related disciplines, including physicians, attorneys, nutritionists, nurses and certified fitness instructors. This team also includes the members of the pH Medical Advisory Board, which constantly monitors all pH programs, products and services. To learn more about the pH Medical Advisory Board, click here.
Newsletter
Related Products