The Disease We Hope Isn't Lurking in Your Hot Tub
7 years ago |
Lead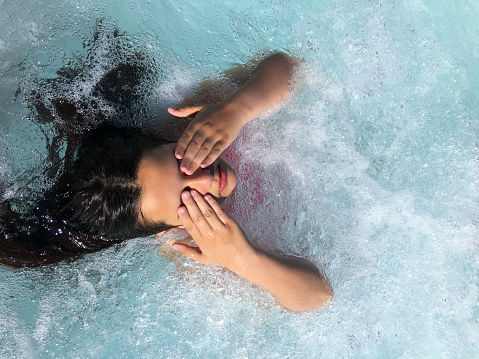 By Joy Stephenson-Laws, JD, Founder
Nearly two years ago, residents of the city of Flint, Michigan had lead in their water and were misled by officials who claimed the water was safe to drink. We've seen photos of rashes and have heard of children who developed lead poisoning after the city switched the water supply from Lake Huron to the Flint River. Even after the city required that residents use bottled water and kitchen sink filters, we are still seeing consequences of the unclean water crisis.
There has been 87 cases of Legionnaire's disease and 10 deaths as a result of the toxic water in Flint, Michigan, according to The Flint Journal-MLive Show.
Legionnaire's disease has also made recent headlines in New York and in the homes of new mothers. In New York, one person died and six have been sickened from an outbreak of the disease. While the cause is still under investigation, a 2015 outbreak was linked to rooftop cooling towers in the area.
Last month, two guests at a Las Vegas resort contracted Legionnaires' disease. According to CNN, "the guests who contracted the lung infection stayed separately in March and April at the Rio All-Suite Hotel and Casino", the Southern Nevada Health District.
There have also been two recent cases of newborns with Legionnaire's disease after at-home water births.
So what is Legionnaire's disease?
Legionnaire's disease is a possibly life-threatening type of pneumonia (lung infection) caused by a bacteria called Legionella. The bacteria usually grow in warm water sources, like hot tubs, hospitals, hotels, decorative fountains, cooling towers and plumbing systems. It is spread through breathing in the midst of contaminated water, but it isn't contagious.
About 6,000 cases were reported in the United States in 2015, according to the Centers of Disease Control and Prevention (CDC). And about 1 in 10 people will die from the infection.
What are the symptoms?
Those who have the infection may experience flu-like symptoms.
High fever

Chills

Cough

Muscle aches and headaches
Most healthy people aren't at risk of getting the infection. Risk factors may be higher for those who are 50 years or older, have a history of smoking, weakened immune systems, or people with chronic lung disease.
The good news is that it is treatable with antibiotics.
How can you be proactive?
Protect your family, whether it is while on vacation or in your backyard. Test hot tubs for the correct pH levels and disinfectant by using pool test strips to check the water for free chlorine (2-4 parts per million) or bromine 4-6 parts per million and pH (7.2-7.8) levels, the

CDC recommends

. You can also ask your hot tub operator when the most recent inspection was completed, and if it is tested twice per day.

If you or a loved one is in the

hospital

and start to show symptoms of pneumonia, alert the doctor immediately. The sooner the infection is found, the quicker it can be treated.
For water births, reduce the risk for

Legionella

infection by running hot water through the hose for 3 minutes before filling the tub completely, so that the hose and pipes clear of sitting water and sediment,

the CDC says.

Consider strengthening your immune system with

probiotics

and by maintaining a healthy diet and exercise regimen.

Learn how the different types of

smoking

can affect your lungs.

If you have any symptoms, see your doctor. If you suspect you may have the infection.

Obtain a

nutrient test

to determine whether your body has optimal nutrient levels necessary to fight infection and strengthen your immune system.
Enjoy your healthy life!
The pH professional health care team includes recognized experts from a variety of health care and related disciplines, including physicians, attorneys, nutritionists, nurses and certified fitness instructors. This team also includes the members of the pH Medical Advisory Board, which constantly monitors all pH programs, products and services. To learn more about the pH Medical Advisory Board, click here.