What Can We Learn From The Johnson & Johnson Multi- Billion Dollar Verdict?
5 years ago |
Preventive healthcare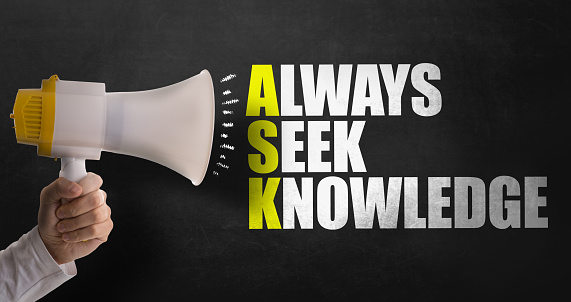 Joy Stephenson-Laws, JD, Founder
Large jury awards for damages allegedly caused by products we may use frequently are not new.
Take, for example, this story of a widow who successfully sued a tobacco company and received over $20 billion after her husband died of lung cancer from chain-smoking cigarettes.
And today, a jury in St. Louis awarded nearly $5 billion to 22 women who sued Johnson & Johnson. They alleged "their ovarian cancer was caused by using its powder as a part of their daily feminine hygiene routine."
You may recall our previous blog about a woman in California who was awarded over $400 million after she filed a lawsuit claiming that her use of baby powder gave her ovarian cancer.
The tobacco case may be distinguishable because most people are already aware that smoking cigarettes is harmful for your health. Indeed, there are usually warning labels on cigarette boxes which inform consumers that the product may be harmful for their health.
But the talc issue is a bit more disturbing. There were no warning labels. Reportedly, the women in the talc case claim to have all used talc based powder "for decades to keep their bodies smelling fresh and clean, particularly in their genital area. Lawyers for the women argued that the product should be pulled from shelves or at least carry a warning label."
The debate is whether talcum powder contains asbestos-containing talc (which may be carcinogenic). Some argue that use of this powder for feminine hygiene purposes, particularly with perineal application, may cause ovarian cancer.
And the people arguing this side seem to be winning their case.
"It's the largest verdict against the company that has sold Baby Powder and Shower to Shower brand talcum powder for decades," according to CNN.
Johnson & Johnson firmly believes that their products are safe, and they plan to appeal.
"The science is still up for debate. Concerns about a link between talc and ovarian cancer started surfacing around 1971, when scientists wrote about finding talc particles embedded in ovarian and cervical tumor tissue," says CNN.
"Since then some studies have shown that there is an elevated risk in women who use talc in their genital area for a long period of time. Other studies have not shown a connection."
So what does all of this mean for health care consumers?
Clearly, we need to be more proactive about our health by being more informed and aware about what gets into our bodies. We should not be only concerned about talc. Household cleaners, makeup, certain fragrances, metal food cans, detergents and many other items we use in our homes and on our bodies may contain lead and toxins that may disrupt our hormones and potentially cause other health issues like cancer.
Remember the Food & Drug Administration (FDA) does not have to approve every ingredient placed in a product in order for a company to be able to get their product on store shelves. And instances when warning labels must be used are not clearly defined.
So take a look at the labels on your cosmetic items as well as cleaning and other products in your home. Learn about the ingredients identified on the labels. If you are not sure about how a particular ingredient may affect your health, talk to your doctor or a competent healthcare professional about what products you are using, especially ones you are applying topically or using in the genital area.
Finally, I recommend that you get an annual toxins test to identify unhealthy levels of toxins in your body. Once you identify unhealthy toxin levels, you can work with a competent professional to reduce those levels.
Remember, an informed healthcare consumer is a healthier consumer!
Enjoy your healthy life!
The pH professional health care team includes recognized experts from a variety of health care and related disciplines, including physicians, attorneys, nutritionists, nurses and certified fitness instructors. This team also includes the members of the pH Medical Advisory Board, which constantly monitors all pH programs, products and services. To learn more about the pH Medical Advisory Board, click here.