Vacation Should Never End In Carbon Monoxide Poisoning. We Must Be Proactive.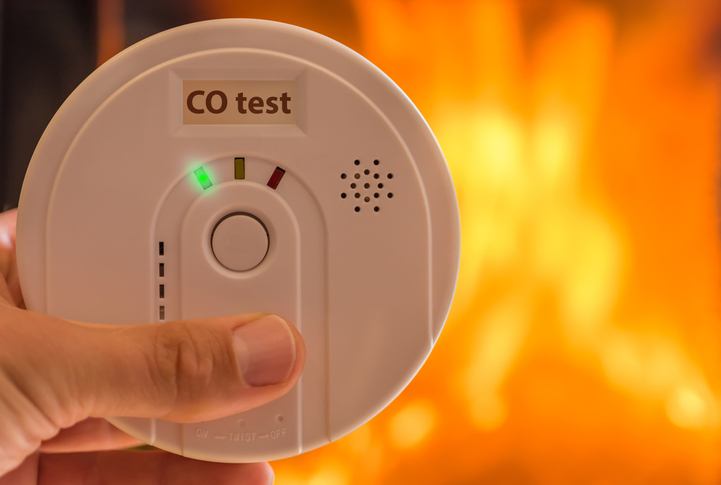 By Sydney Kronfle, pH Labs Researcher & Contributor
As a 'young-ish' woman with a very young child (I am 37-years-old and have a 14-month-old), the recent deaths of three young people due to carbon monoxide poisoning while staying at an Airbnb rental in Mexico City where they were vacationing really hit me hard.
Just this past August, I celebrated my sister's 40th birthday with several of our mutual friends at an Airbnb in Lake Tahoe. All I could think was that it could have been me, my sister, my husband and father of my son and so many other people I dearly love. My child could have lost both his parents.
Kandace Florence (28-years-old), Jordan Marshall (28-years-old) and Courtez Hall (33-years-old) were all found dead on October 30, 2022 in the Airbnb.
Reportedly, Florence's boyfriend, Victor Day, said that she had texted him earlier while she was out that she felt tired and as if she had been drugged. When she got back to the Airbnb, she called him on Facetime and was crying and vomiting.
"Day eventually fell asleep, and when he texted her the next day and received no response, he decided to reach out to the Airbnb host," according to Yahoo! News.
"PEOPLE reported that when the security guards at the apartment complex arrived at the scene, they found the trio 'unresponsive without vital signs. Security also notified the police of a gas smell inside the residence, ABC News reported. During their investigation, officials learned that a 'failure' with the gas boiler triggered the release of carbon monoxide, the attorney's general office told the outlet."
(For the symptoms of carbon monoxide poisoning, read here. If sleeping or intoxicated, it is possibly to die from CO poisoning without experiencing any symptoms).
Carbon monoxide is an odorless, colorless, tasteless and poisonous gas. It is a byproduct from burning fuel that can cause carbon monoxide poisoning and death if it builds up indoors, and you breathe it in. Some home sources of carbon monoxide include fireplaces (this is why you always leave the flute open if using), stoves, grills, furnaces, portable generators, cars and more. Because there are so many home sources of carbon monoxide, it is important to have proper ventilation and have CO detectors in our homes.
I think it is safe to say that there was not a properly functioning CO detector in this Airbnb rental, which is unacceptable in my opinion. Airbnb is one of the most popular online marketplaces for rental listings with reportedly more than 150 million users and more than five million listings worldwide.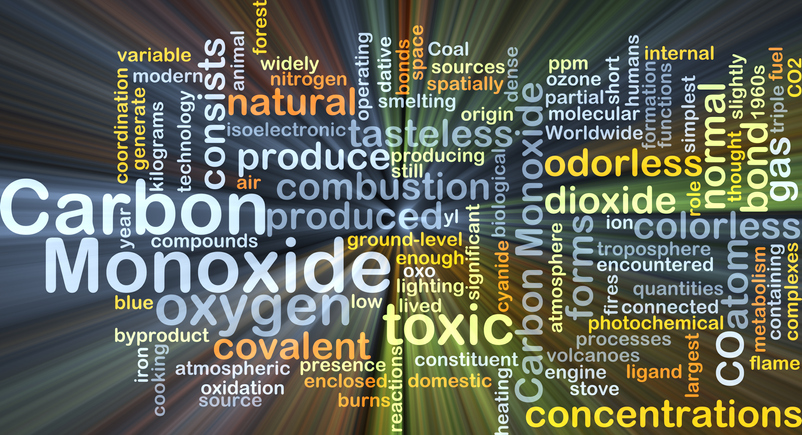 So what is Airbnb's policy on CO detectors?
Well, it's complicated (sort of).
Airbnb will give a free smoke and carbon monoxide detector to any owner listing a property that wants one. If a rental has fuel burning devices (which I'm assuming the majority do unless you are going for a very rustic, camp-like experience), Airbnb "strongly encourages" owners to install carbon monoxide alarms and make it known in the listing that they have an alarm. So if you are an Airbnb user, this is something you want to check when you plan to book something.
I will admit on my recent trip to Lake Tahoe, I just assumed that this was something I didn't need to worry about. I thought that by law these rentals had to have detectors. To a certain extent, I was right about this. California, where my Airbnb was, does require by law that residential properties (including rentals) have carbon monoxide detectors. Shockingly, however, not all U.S. states require this. For example, there is no statewide law in Indiana, Missouri or Hawaii ( a major vacation destination) for CO detectors. You can look up legislation by state here and find more helpful information on both carbon monoxide and smoke detector laws here.
If you are traveling outside of the U.S., I think to ensure safety you should travel with a portable carbon monoxide detector. They are very affordable, and, honestly, I don't really care if I am in a state that requires a detector by law. I plan on traveling with my own detector at all times. Keep in mind that these detectors should also be tested every six months, so traveling with your own will help ensure that you absolutely have a properly functioning alarm. And, of course, make sure the alarms in your permanent residency are up to date and functioning. I plan on putting a portable one in my son's nursery just for good measure and piece of mind.
This absolutely devastating story about these three young tourists is, unfortunately, not all that uncommon.
Just this past May

, three American tourists were found dead at a Sandals resort in the Bahamas. The cause of death was carbon monoxide poisoning.

In December of 2021

, a recent UC

LA graduate died due to carbon monoxide poisoning while staying at an Air

bnb in Guadalajara, Mexico.

In 2018

, a husband and wife from New Orleans died of the same cause while staying at an Airbnb in

San Miguel de Allende.
Be especially mindful of hotel rooms.
"It's wise to assume that your hotel room does not have a CO detector in place, according to advocates who urge people to pack their own battery-powered or plug-in devices when traveling, noting that regulations vary, " according to this CBS News report.
"Dr. Andrew Moffat, a hyperbaric specialist at Intermountain Healthcare in Salt Lake City, Utah, said since he and his family were almost poisoned by carbon monoxide, he always travels with a portable detector. He added that even survivors of CO poisoning can suffer debilitating long-term effects like chronic anxiety and cognitive issues, and that many detectors don't go off until CO levels are so elevated that they damage the brain."
I cannot stress enough the importance of traveling with your own detector and encouraging your friends and family to do the same, especially as we approach the holidays and people will be staying in hotels and Airbnbs.
Check your child's school.
It's unbelievable that not all U.S. states require schools (or even daycares) to have CO monitors. There were recent carbon monoxide leaks in both a Missouri school and Pennsylvania daycare. Missouri does not have a statewide law that requires CO detectors in schools, and there is no law in Pennsylvania requiring that daycares have them.
Furthermore, "CBS News learned that states with statutes requiring detectors often have a caveat with them — like only being required in buildings built after 2015 or in those with a carbon monoxide source like a gas furnace or boiler."
As a parent this is terrifying, but we must be proactive by investigating what our children's schools and daycares are equipped with. If they are without CO detectors, it is wise to request these be installed immediately and work together to place portable detectors in classrooms. Get involved in city council meetings, school board meetings, your PTA (Parent-Teacher Association) and anything else where your voice and needs can be heard for the safety of your children.
Carbon monoxide poisoning is preventable, we just have to be proactive.
Enjoy your healthy life!
Disclaimer: This article is not intended to provide medical advice. Please consult with your doctor or another competent healthcare practitioner to get specific medical advice for your situation.
The pH professional health care team includes recognized experts from a variety of health care and related disciplines, including physicians, attorneys, nutritionists, nurses, and certified fitness instructors. This team also includes the members of the pH Medical Advisory Board, which constantly monitors all pH programs, products, and services. To learn more about the pH Medical Advisory Board, click here.
Newsletter
Related Products