Vitamin D Is Breathing New Life into Asthma Treatment
6 years ago |
Nutrition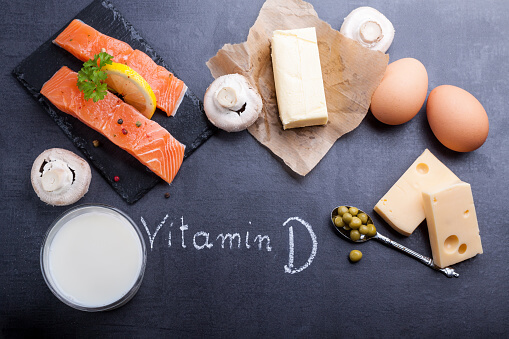 By Joy Stephenson-Laws, JD, Founder
I think cancer and heart disease are on most of our health alert radars. And sometimes we may forget about conditions, like asthma, which on the surface may not seem very life-threatening. But let's face it, if you can't breathe, nothing else matters.
Asthma is a chronic lung disease that affects the airways in the lungs (bronchial tubes). During an asthma attack, these airways become inflamed and cause difficulty in breathing.
Asthma attacks may be caused by:
Allergens (pollen, mold, animal dander, dust mites)

Pollution

Tobacco smoke

Exercise

Infections and viruses
According to the Centers for Disease Control and Prevention (CDC), nine people die of asthma daily. The CDC also reports that asthma costs the U.S. $56 billion each year, and in 2010 seven million children had asthma (1 in 11 children).
And now, a recent study shows vitamin D supplementation may be key in preventing asthma attacks.
The study conducted by researchers from Queen Mary University of London, examined 955 asthma sufferers (children and adults of all ages and backgrounds). It was found that vitamin D supplementation helped reduce the occurrence of asthma attacks.
Asthma attacks are often treated with systemic corticosteroids (steroids), which help reduce inflammation. You have likely seen a person who has asthma take these steroids through the use of an inhaler. Steroids for asthma may also come in tablet or liquid forms.
"In the study population as a whole, vitamin D supplementation reduced the rate of asthma exacerbations treated with systemic corticosteroids...and the proportion of people having at least one exacerbation requiring emergency department attendance or hospital admission, or both," according to notes from the study.
Participants who took vitamin D supplements, along with their normal medication, were 50 percent less likely to go to the emergency room or be admitted to the hospital for an asthma attack.
They also found vitamin D supplementation reduced the need for tablet medication and steroid injections often administered after having an asthma attack.
"In addition, vitamin D may play a therapeutic role in steroid resistant asthmatics, and lower vitamin D levels have recently been associated with higher risks for asthma exacerbations," the National Institutes of Health (NIH) reports in a separate study.
Vitamin D is a nutrient that has powerful immune-boosting properties. The immune system support this vitamin delivers is believed to be the reason why it may help asthma sufferers. If people with asthma can prevent infections and viruses and inflammation in the bronchial tubes, then they can better manage their condition.
Further research needs to be done, but what is particularly interesting about this study is that the participants who were already low in vitamin D showed the most improvement.
And there is also evidence that vitamin D may improve the incidence of childhood asthma.
"Both animal models and studies in human fetal tissues show that vitamin D plays a role in fetal lung growth and maturation. Epidemiologic studies have also suggested that higher prenatal vitamin D intakes have a protective role against wheezing illnesses in young children. Vitamin D may protect against wheezing illnesses through its role in upregulating antimicrobial proteins or through its multiple immune effects," according to the study from the NIH.
So how can you be proactive?
If you suffer from asthma or are pregnant, you may want to talk to your doctor and get a vitamin D test. If you are taking asthma medications, be aware of the nutrients that these medications may be depleting from your body. This way you can work with your doctor to ensure you are nutritionally balanced and replenish those nutrients. For example, certain asthma medications may deplete your body of vitamin B6. Depletion of this vitamin may cause depression and difficulty sleeping. These are usually what are referred to as the side effects of the medications.
To avoid these side effects, it is advisable to take a nutrient test to ensure your nutrients are balanced. The reality is we all should get a test to make sure we have the correct amounts of nutrients in our body, in order to help protect our immune system and overall health.
To learn more about vitamin D, how much you may need and what foods are rich in this vitamin, click here.
Enjoy your healthy life!
The pH professional health care team includes recognized experts from a variety of health care and related disciplines, including physicians, attorneys, nutritionists, nurses and certified fitness instructors. This team also includes the members of the pH Medical Advisory Board, which constantly monitors all pH programs, products and services. To learn more about the pH Medical Advisory Board, click here.