What does vitamin D have to do with hives?
9 years ago |
Vitamin D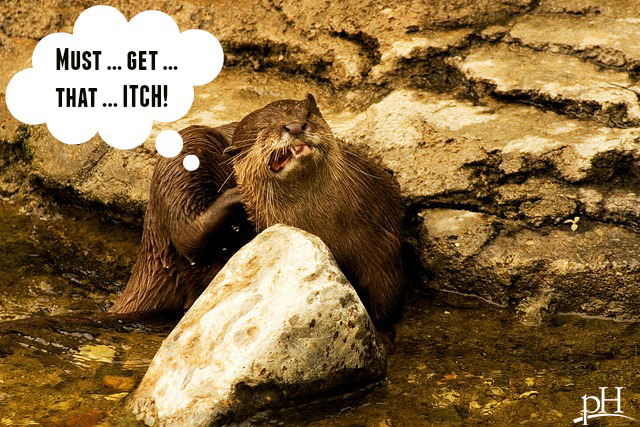 Aonghas Tree, Flickr, Creative Commons, Revised
By pH health care professionals
What are hives?
Hives, also known as urticaria, is an immune condition that affects about 20 percent of people at some point during their lives. The condition can be triggered by many substances or situations, and usually starts as an itchy patch of skin that turns into swollen red bumps.
Some common triggers:
Some foods (especially peanuts, eggs, nuts and shellfish)
Medications, such as antibiotics (especially penicillin and sulfa), aspirin and ibuprofen
Physical conditions, such as pressure, cold, heat, exercise or sun exposure
Latex
Blood transfusions
Bacterial infections, including urinary tract infections and strep throat
Viral infections, including the common cold, infectious mononucleosis and hepatitis
Animal dander (tiny flakes from the skin, fur, or feathers)
Pollen
How does this relate to vitamin D?
Decreased serum vitamin D concentrations have been linked to disturbances in immune function and may contribute to the development of chronic hives and other allergic diseases.
In such cases, vitamin D may provide relief for those with chronic hives, as vitamin D deficiency may be a contributing factor. Researchers found after just one week, the severity of patients' symptoms decreased by 33 percent, and after three months, the group taking 4,000 IUs of vitamin D3 had a further 40 percent decrease in severity of their hives.
So what should you do?
Test. An easy blood draw can give you definitive answers on where your vitamin D levels are at. Be proactive and get tested, instead of waiting for deficiency symptoms to cause a host of health problems. You may also consider testing for allergies and vitamin B12.
Supplement where needed. If you are found to be lacking in a certain nutrient, like vitamin D, which is causing your hives, talk to a doctor about finding a trusted, quality supplement.
Enjoy vitamin D-rich foods. One way to get vitamin D is from spending some time in the sun, but this can be a challenge when you work indoors during the day. Sources of vitamin D in foods include cod liver oil, swordfish and salmon; orange juice or milk fortified with vitamin D; liver, beef and eggs; and fortified cereals.
Enjoy Your Healthy Life!
The pH professional health care team includes recognized experts from a variety of health care and related disciplines, including physicians, attorneys, nutritionists, nurses and certified fitness instructors. This team also includes the members of the pH Medical Advisory Board, which constantly monitors all pH programs, products and services. To learn more about the pH Medical Advisory Board, click here.