Butting heads? What to do when you disagree with your doctor
8 years ago |
Doctors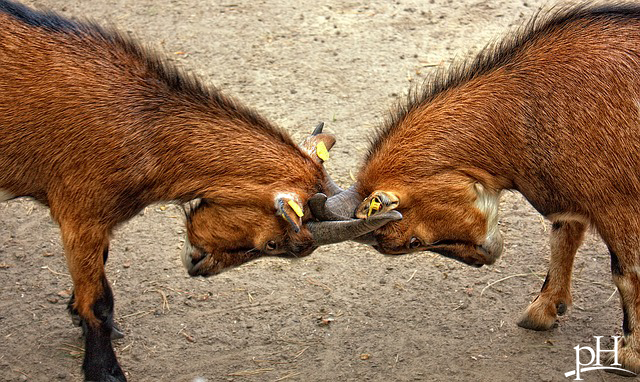 By pH health care professionals
Have you ever disagreed with your doctor—whether silently or out loud? Either way, it's an uncomfortable situation. You're putting your trust in him or her as a professional, yet you have a problem with how the doctor wants to proceed with your treatment.
Some of the most common disagreements in the office include:
CT scans. They expose you to radiation and dye, and can incur additional costs. MRIs do not expose you to radiation, but they can be very expensive.
Medications. Side effects are common, and co-pays can add up over time.
Alternative health treatments. Some doctors do not believe in acupuncture, supplements, traditional Chinese medicine or other alternative approaches.
Surgery. It is not always completely clear whether surgery is the best option for many patients. One example is the practice of C-sections to ensure the OB/GYN delivers the baby between 8 a.m. and 5 p.m.!
How can you effectively convey your decision to your doctor?
Research. Your best defense is being educated on the matter. Do your research before your appointment. Try Be Your Own Advocate to stay up-to-date with health issues that matter to you in a personalized newsletter.
Be specific. Specific questions – like, "Do patients ever have long-term side effects from CT scan dye?" or "At my age, what are the possible risks of having general anesthesia?" – will convey your concerns more clearly and open up a discussion, as opposed to only saying, "I don't want to do that." Instead of saying "I don't like prescription medications," try being more specific, such as, "I'd really like to try taking yoga classes three times per week. If I still feel depressed, I will try the antidepressants." Let your doctor know what your plan is and why you'd like to try something else. This keeps the line of communication open.
Enlist help. Sometimes you need a patient advocate, someone who can speak up for you when you are having difficulty doing so, who can coach you and research your options, and who can explain the confusing aspects of health care. This is empowering!
Enjoy Your Healthy Life!
The pH professional health care team includes recognized experts from a variety of health care and related disciplines, including physicians, attorneys, nutritionists, nurses and certified fitness instructors. This team also includes the members of the pH Medical Advisory Board, which constantly monitors all pH programs, products and services. To learn more about the pH Medical Advisory Board, click here.