Why You Shouldn't Be Jealous of People Who Can Eat Junk Food and Not Gain Weight
7 years ago |
Nutrition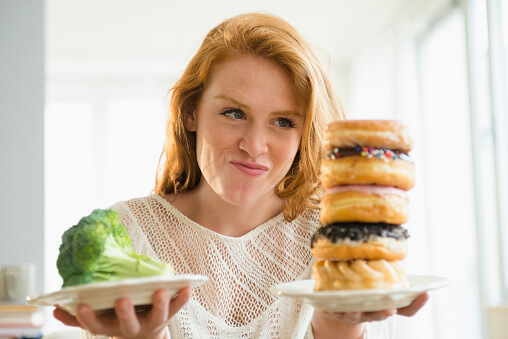 By Joy Stephenson-Laws, JD, Founder
Have you ever been envious of people who seem to be able to eat whatever they want and still maintain a healthy weight? If you have, a recent study may make you feel differently.
The study, which examined more than 90,000 women, was a collaborative effort between multiple institutions including, Mel and Enid Zuckerman College of Public Health, University of Arizona, University of Iowa, Purdue University, Albert Einstein College of Medicine, Kaiser Permanente Center for Health Research, Harbor-UCLA Medical Center and the University of California.
Diets of postmenopausal women (between ages 50 and 79) were evaluated between 1995 to 1998 to see whether they developed cancers, over a time period of about 15 years.
Researchers found that women who ate junk food during the study period increased their risk for developing cancer even if they were not overweight. They suggested that we get out of the mindset that "some people are lucky and have a fast metabolism and can eat whatever they want without it affecting them." Diets high in dietary energy density (DED) foods increase the risk of developing cancer no matter what your weight is.
Dietary energy density (DED) is the ratio of energy (kilocalories or kilojoules) intake to food weight (grams) and is a measure of diet quality. Consumption of foods high in DED has been associated with weight gain in adults.
Furthermore,"[w]hen UA researchers looked at DED in the diets of postmenopausal women, they discovered that consuming high-DED foods was tied to a 10 percent increase in obesity-related cancer among normal weight women."
There is a clear connection between obesity and cancer, but there is also a clear connection between just bad diet and cancer alone.
"Diet is believed to play a role in cancer risk. Current research shows that an estimated 30 percent of cancers could be prevented through nutritional modifications," according to the study.
As a result of these findings, we need to focus less on appearances and what is going on externally. What really matters is what is going on internally with our bodies.
This is why you should not be a calorie counter. It's more important to focus on the quality of the calories you put in your body rather than the quantity. It's true you do not want to consume too many calories, but keep in mind it is possible to have a lower calorie diet with unhealthy foods. So you may not be eating a lot, but what you are eating may be bad.
So how can we be proactive about an anti-cancer diet?
Finally, it is critical to know what vitamins and minerals you specifically need as an individual. This is key in achieving optimal health. For more information on nutritional testing, click here.

When it comes to your health, you cannot judge a book by the cover.
Enjoy your healthy life!
The pH professional health care team includes recognized experts from a variety of health care and related disciplines, including physicians, health care attorneys, nutritionists, nurses and certified fitness instructors. To learn more about the pH Health Care Team, click here.