You Might Want To Check Your Blood Pressure If You Make Multiple Nighttime Bathroom Trips
4 years ago |
Hypertension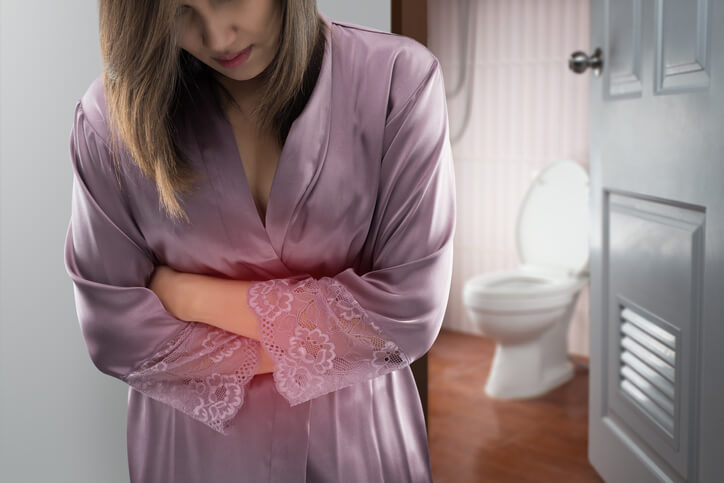 By Joy Stephenson-Laws, JD, Founder
If you're someone who tends to make multiple trips to the bathroom during the night to urinate, you may have a condition called nocturia.
According to the National Sleep Foundation, nocturia is a common cause of sleep loss (especially among older adults). People who have severe nocturia may make five or six trips to the bathroom during the night. However, you can have nocturia and have six to eight hours of uninterrupted sleep (in fact, this appears to be more common). So this means you may have nocturia and not know it.
Other than being an annoyance and affecting sleep quality, having nocturia may seem like "no big deal." But this condition may be a symptom of other medical issues such as urological infection, tumor of the bladder or prostate, bladder prolapse or an issue with sphincter control. Nocturia is also more common in people with heart failure, liver failure and poorly managed diabetes.
And now, results of a recent study show that nocturia may be associated with high blood pressure (hypertension). The study took place in Japan, where people generally tend to consume a high-salt diet from eating a lot of seafood and soy-sauce based foods.
(As we have reported about many times, heavy consumption of salt (sodium) may greatly increase your risk of developing high blood pressure).
Many Americans consume way too much sodium on a daily basis from eating processed foods such as chips, crackers, canned soups and store-bought salad dressings and sauces.
Although sodium is an essential nutrient (it is an electrolyte that helps regulate blood pressure and enable muscle and nerve cells to function properly), overall most Americans consume way too much sodium, putting them at a higher risk of developing hypertension and heart disease.
"Compared to western countries, people in Japan eat more salt and are more likely to be "salt sensitive," meaning that their blood pressure rises more when salt is consumed. Taken together, these two factors mean that people in Japan are at greater risk of developing high blood pressure," according to a report discussing the study.
The researchers of the study enrolled more than 3,000 Japanese residents who had an annual health check in 2017. Blood pressure was measured and participants were given questionnaires regarding nocturia.
According to the report, the participants with a blood pressure of 140/90 mmHg or higher or participants who had been prescribed antihypertensive drugs were considered hypertensive.
"We found that getting up in the night to urinate was linked to a 40% greater chance of having hypertension," said one of the lead doctors involved in the study. "And the more visits to the toilet, the greater the risk of hypertension."
And of the 1,882 participants who answered the questionnaire, 1,295 (69%) had nocturia.
The lead doctor said that there is not a definitive connection, and these findings may not apply to populations outside of Japan, however, the study illustrates yet again, how important it is to watch your sodium intake in order to help prevent hypertension.
The Centers for Disease Control and Prevention (CDC), the 2015–2020 Dietary Guidelines for Americans recommend that Americans consume less than 2,300 milligrams (mg) of sodium per day as part of a healthy eating pattern.
But, the vast majority of American adults exceed this amount—with an average of more than 3,400 mg each day.
So it is extremely important for us all to watch our intake of salt by eating plenty of whole, nutrient-dense foods, including fruits and vegetables. We also have to learn to put the salt shaker down and embrace salt-free cooking by seasoning our foods with herbs and spices such as basil, cilantro, parsley, cumin, sage, dill, ginger and more. Many herbs and spices also contain blood pressure-lowering agents
But it's not just about watching your sodium.
You also have to have a balanced intake of necessary nutrients such as sodium and potassium. Potassium is an essential mineral that works with sodium to balance the fluid and electrolytes in the body. Potassium also helps keep blood pressure under control and may help reduce kidney stones and bone loss as you age. It may even reduce your risk of stroke. Most adults need about 4,700 mg of potassium per day.
Bananas, sweet potatoes, cherries, along with other plant-based foods are great sources of potassium and other nutrients, such as magnesium, calcium and folate, that may help you maintain a healthy blood pressure.
(Read here for seven nutrients that may help fight hypertension).
Taking a comprehensive nutrient test to determine if you have the right balance of these necessary nutrients may be necessary. People who are nutritionally balanced are overall healthier and have reduced risks of developing a myriad of health conditions, including hypertension.
You also need to be mindful of over-the-counter (OTC) drugs, like cold medicines, and how they may affect your blood pressure. For example, some decongestants may raise blood pressure. For a more detailed guide, read here. Read labels carefully and, as always, consult your doctor about OTCs and prescription drugs.
Finally, at-home blood pressure monitoring can help you be more aware of where you stand and encourage you to make the necessary changes to lower your blood pressure. And remember, if you make several trips to the bathroom at night, your body could be telling you that you have hypertension.
Enjoy your healthy life!
The pH professional health care team includes recognized experts from a variety of health care and related disciplines, including physicians, attorneys, nutritionists, nurses and certified fitness instructors. This team also includes the members of the pH Medical Advisory Board, which constantly monitors all pH programs, products and services. To learn more about the pH Medical Advisory Board, click here.