Have you heard of breadfruit? A tropical superfood packing tons of health benefits
8 years ago |
Nutrition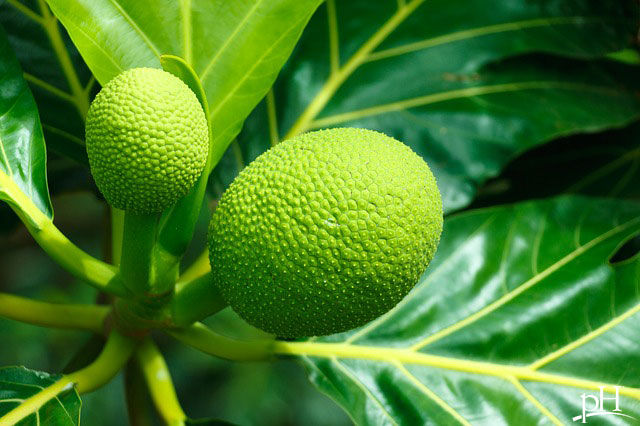 By pH health care professionals
There is a fruit so rich in nutrients, it very well could end hunger in tropical regions of the world. And the crazy part? You probably haven't heard of it! It's called breadfruit.
Cultivated and enjoyed in the South Pacific for over 3,000 years, explorers brought breadfruit to the Caribbean islands in the 1700s, allowing breadfruit to continue to spread in tropical regions.
Rich in vitamins, minerals and protein, breadfruit can be cooked up, dressed up and served like potatoes; it can be baked or roasted in a fire, offering a starchy texture and smell akin to baked bread (hence the name); or it can even be cooked in oil, seasoned and made into chips. What makes breadfruit special is that it very well could be an affordable and nutritious solution to food insecurities in tropical regions.
For example, in Hawaii, 90 percent of food is imported. Planting more breadfruit trees and reintroducing breadfruit as a cultural staple could solve much of the island's food insecurities. In fact, much of the world's hungriest people live in tropical parts of the world.
Breadfruit can provide farmers an additional source of revenue and provide families food for generations to come. The trees grow fast, live for a long time, and they produce an average of 250 fruits per year.
Some of the nutritional benefits of breadfruit include antioxidants, carotenoids, vitamin A vitamin B1 and B3, vitamin C, omegas 3 and 6, phosphorus, potassium, calcium, copper, fiber, iron, magnesium and protein. Just a half cup of breadfruit provides about 25 percent of the recommended daily intake for fiber, and 5-10 percent of the recommended daily intake for protein, Hawaii's Department of Agriculture reports.
So if you want to enjoy the nutritious benefits of breadfruit, while supporting tropical farmers who are cultivating it, see if your local grocers carry it and try this breadfruit recipe!
Enjoy Your Healthy Life!
The pH professional health care team includes recognized experts from a variety of health care and related disciplines, including physicians, attorneys, nutritionists, nurses and certified fitness instructors. To learn more about the pH Health Care Team, click here.