Exam gloves can put you at risk for hospital-acquired infections
8 years ago |
Hospitals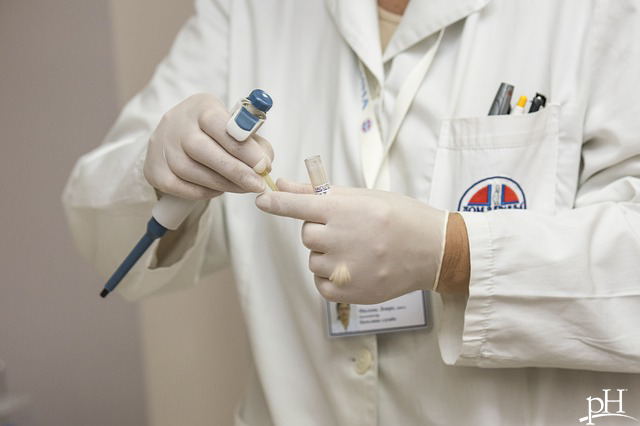 By pH health care professionals
Getting an infection during your hospital stay is the last thing you want to deal with after combating an illness or undergoing a medical procedure. But unfortunately, it is something you need to be aware of.
Why?
Because bacteria can easily be transferred from health care providers' examination gloves onto hospital surfaces -- especially Acinetobacter baumannii bacillus, a common cause of infections in hospitals, according to a new study.
How are infections spread this way?
Even though health care workers wear protective gear to prevent the spread of harmful infections, when the contaminated gloves aren't removed or changed, they may be agents in spreading harmful bacteria and viruses, rather than preventing them.
The bacteria seem to gravitate toward gloves and polypropylene plastics in particular, explained study author Kazue Fujita, M.D., from Nippon Medical School in Japan, Medscape Medical News reported.
What are polypropylene plastics?
Examples of polypropylene plastic surfaces in hospitals include disposable plastic aprons, basins and bowls, gowns, shoe covers and sutures used during surgery; countertops; syringes; and beakers and test tubes.
While many bugs don't survive on hospital surfaces long, the more durable and resistant ones can.
What's the solution?
Health care workers should follow best practices for changing gloves. "Improving glove use compliance will decrease the risk of health care-associated infections. It is also important to establish a basis for a risk assessment and a management approach to each [type of] bacteria," Dr. Fujita said at a briefing at the American Society for Microbiology (ASM) Microbe 2016.

Hospitals should ensure health care workers are educated on glove-changing technique. Doctors and health care staff need to follow best practices for changing gloves, but that's not the end of the story. While changing gloves, health care professionals may be contaminated on their skin and clothes. Following proper techniques for removal of clothes and protective clothing may help reduce the instances of contamination. Here are a few techniques: Workers should ensure there is no exposed skin and that their wrists are completely covered by the gown; they should not pull the gown over their head; and they should put the gown on before the glove. In a study published last year, researchers found that educating health care workers on how to put on and take off protective equipment reduced skin and clothing contamination significantly - from 73 percent to 5 percent.

Patients should be proactive and be informed. Patients should make it a priority to be informed about these issues so they can advocate for safer care, and feel more confident asking their health care providers questions.

Patients may need a patient advocate. Hospitals, doctors, nurses and phlebotomists -- none of them are perfect. Medical errors happen. But sometimes you wonder if those errors could have been prevented. What if you had your own personal doctor on your side, to look over their shoulder for you and advocate for your health? That's what a pH Patient Advocate can do for you.
Enjoy Your Healthy Life!
The pH professional health care team includes recognized experts from a variety of health care and related disciplines, including physicians, attorneys, nutritionists, nurses and certified fitness instructors. To learn more about the pH Health Care Team, click here.