Here's How You Get The Fruits & Veggies You Need For Longevity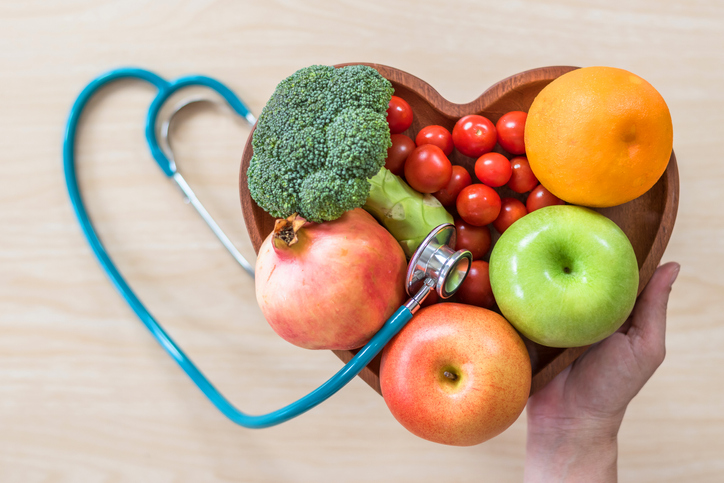 By Joy Stephenson-Laws, J.D., Founder
I love stories such as this one:
Chef and nutritionist Gurpareet Bains, who has a celebrity following, made what he called the "world's healthiest cookie." Chef Bains named this cookie that may sound too good to be true the "Chikitsa Crumble." This blueberry-flavored, vegan and gluten-free cookie reportedly contains:
"It's a cross between a carrot cake/veg/cookie. Initially the taste of vegetables can take people by surprise, but after the first bite or two most people like it. It is a very satisfying and healthy tasting cookie," Bains claimed, according to this report.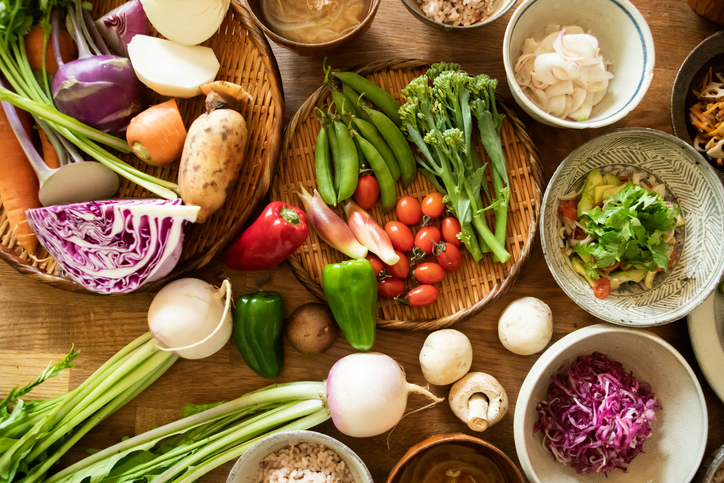 Sounds like quite a cookie!
What strikes me most about this cookie is that it contains five servings of fruits and vegetables. Five is the "magic number." What I mean by this is that many reputable organizations, such as the United States Department of Agriculture (USDA), suggest that five servings of fruits and veggies are the minimum amount of these foods in general a person should eat on a daily basis. (Note that this is a general recommendation and may change depending on age, sex and level of physical activity).
I strive to get even more, but the reality is that so many Americans struggle to come even close to five. The Centers for Disease Control and Prevention (CDC) reports that only one in 10 adults get enough fruits or vegetables.
March is National Nutrition Month, so it's a great time to make sure that we are getting in our daily five. But there is more to it than just eating whatever fruits and vegetables we have on hand or perhaps prefer.
According to a recent study, the formula for a longer life is two fruit and three vegetable servings per day. The study examined dietary information from more than 100,000 adults around the world for up to 30 years. The results provided evidence which suggested that adults who ate about two servings of fruit and three servings of vegetables daily had the greatest longevity.
In addition to this, "Compared to those who consumed two servings of fruit and vegetables per day, participants who consumed five servings a day of fruits and vegetable had a 13% lower risk of death from all causes; a 12% lower risk of death from cardiovascular disease, including heart disease and stroke; a 10% lower risk of death from cancer; and a 35% lower risk of death from respiratory disease, such as chronic obstructive pulmonary disease (COPD)," according to this Medical Xpress report discussing the study.
Interestingly, not "all foods that one might consider to be fruits and vegetables offered the same benefits. For example: Starchy vegetables, such as peas and corn, fruit juices and potatoes were not associated with reduced risk of death from all causes or specific chronic diseases."
Not all fruits and veggies are "created the same."
This means it is important to be mindful that not all fruits and veggies are "created the same." For example, the researchers of the study believe that green leafy vegetables (kale and spinach, for example) and vitamin C-rich and beta carotene-rich fruits and vegetables (such as carrots and berries) showed the greatest benefits.
A general rule of thumb is to eat as many natural colors as possible and know that fruits contain sugar, so you want to eat in moderation. For example, you can pretty much eat all of the leafy greens you want within reason, but you probably don't want to eat five bananas a day or an entire pineapple. Berries tend to be low glycemic, so you may be able to eat a greater amount of those. But keep in mind every person is different and, therefore each diet may be different.
The USDA also provides a great guide that shows the different subgroups of vegetables.
Ways to be proactive about getting your daily fruits and veggies.
In general, don't forget to flavor your food with herbs and spices such as basil, parsley, cayenne and more. People often forget that herbs and spices are nutrient and antioxidant-rich and may help fight off chronic illnesses.
As always, speak to a competent healthcare professional about what foods you are including in your daily diet, especially if you have any existing health issues, are taking any medications or are pregnant or breastfeeding.
Finally, help yourself maintain nutritional balance by taking routine nutrient tests. If the test reveals that you are not nutritionally balanced, a competent healthcare professional can work with you on making the necessary dietary changes and recommend quality supplements if necessary.
Please share how you get in your daily five.
Enjoy your healthy life!
Disclaimer: This article is not intended to provide medical advice. Please consult with your doctor or another competent healthcare practitioner to get specific medical advice for your situation.
The pH professional health care team includes recognized experts from a variety of health care and related disciplines, including physicians, attorneys, nutritionists, nurses and certified fitness instructors. This team also includes the members of the pH Medical Advisory Board, which constantly monitors all pH programs, products and services. To learn more about the pH Medical Advisory Board, click here.