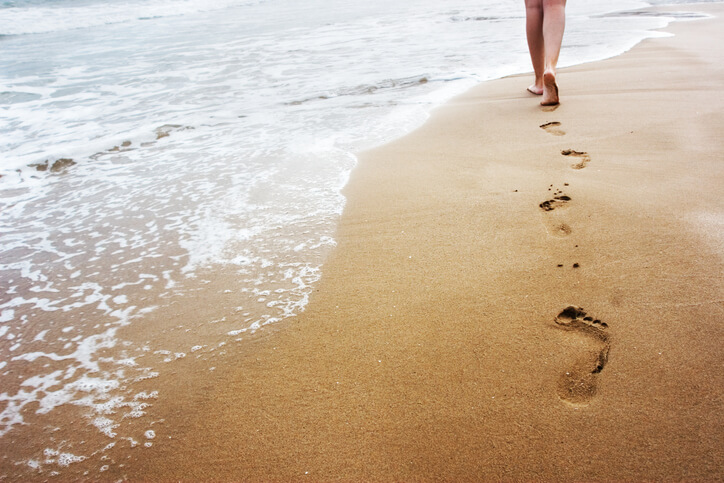 How to Get Two Steps Ahead of Diabetic Foot Ulcers

By: Joy Stephenson-Laws, J.D., Founder
Every 21 seconds someone in the United States is diagnosed with diabetes, according to the American Diabetes Association. I would like this statistic to change! And I am hopeful that it will through awareness, education and being proactive.
But it is equally important to be able to effectively manage diabetes if you are already diagnosed with it.
I am all too familiar with the health complications diabetes (type 2) can present if it gets out of control. My own mother had diabetes and was affected by diabetic foot ulcers. And sometimes these ulcers may result in the amputation of a limb.
"People with type 2 diabetes often suffer from poorly-healing infected wounds on their feet. Using existing methods, however, it takes two days to grow a bacterial culture used to identify the pathogens infecting the wound and their antibiotic resistance—and thus to find an effective antibiotic," according to a recent report.
Fortunately, researchers are working on this (which the report referenced above discusses). In the near future, we will hopefully have access to a rapid test that will just take one hour to determine the pathogens and necessary antibiotics for a diabetic foot ulcer.
This is huge because with the antibiotic resistance crisis we can't really afford to do trial antibiotics. What I mean by this is we can't just wait to "see what works." We have to quickly "know what works."
According to the report, "...treatment with broad-spectrum or ineffective antibiotics runs the risk of spreading antibiotic resistance even further."
"Instead of culturing bacteria in the lab and observing how they react to various antibiotics, the rapid test analyzes the DNA of the bacteria. The doctor takes a swab of the wound and puts the wound fluid on the input area of the roughly smartphone-sized cartridge."
And what's great about this rapid test it that it may be a viable option for effectively diagnosing other health issues such as blood poisoning and more. According to the report, experts believe this rapid test could be available in about two to three years.
We still need to stress the importance of nutrition and diabetic foot ulcers.
One reason why these diabetic foot ulcer wounds may become difficult to heal is poor blood circulation to the feet. Not having enough blood flow to your legs and feet may make it difficult for a sore or infection to heal.
Another frequently overlooked reason is vitamin C deficiency. It has long been known that vitamin C is necessary for wound healing. According to the National Institutes of Health (NIH), vitamin C is "crucial for the proper function of the enzyme proto collagen hydroxylase which produces collagen, the primary constituent of the granulation tissue that heals a wound."
Most wounds associated with diabetic ulcers require more vitamin C than diet alone can easily provide. People with diabetes are usually told to limit their intake of fruits, due to the potential effect on blood glucose levels. However, a lower intake of fruits may lead to vitamin C deficiency. And even if you eat lots of vegetables, if you overcook them you destroy the vitamin C value.
If you have diabetic foot ulcers, I would highly recommend talking to a competent healthcare professional about vitamin C supplementation or utilizing a vitamin injection or IV push. At the pH drip lab, we offer all sorts of vitamin "cocktails." My go-to is the "Pick Me Up Buttercup," which is an injection of 1,000 mg of vitamin C. This may be a great addition to a proactive plan to manage diabetes and treat diabetic foot ulcers.
You also might want to take routine nutrient tests in order to identify any nutrient imbalances or deficiencies. If the test reveals you have to much or too little of a certain nutrient, a competent healthcare professional can work with you on making the necessary dietary changes and recommend quality supplements if necessary.
Prevention is always better than cure. For tips on how to prevent diabetes, read here.
Enjoy your healthy life!

The pH professional health care team includes recognized experts from a variety of health care and related disciplines, including physicians, attorneys, nutritionists, nurses and certified fitness instructors. This team also includes the members of the pH Medical Advisory Board, which constantly monitors all pH programs, products and services. To learn more about the pH Medical Advisory Board, click here.
Newsletter
Related Products