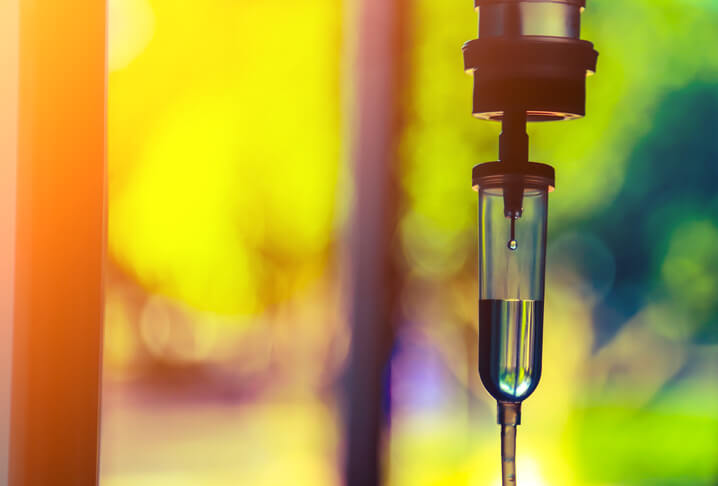 IV Vitamin C Therapy May Be Just What Sepsis Patients Need to Survive
By: Joy Stephenson-Laws, J.D., Founder
I don't play favorites with my nutrients. Vitamins and minerals are only two of the six we need to stay healthy. (The other four nutrients are carbohydrates, fats, water and protein). And all six are equally important to our health and wellbeing in their own unique way. But vitamin C really stands out to me for a number of reasons.
Just to name a few, vitamin C may:
More recently, one study found that patients with sepsis who receive intravenous (IV) vitamin C may lower their chances of dying from this condition and have a quicker recovery.
Sepsis occurs when chemicals released into the bloodstream to fight an infection trigger inflammation throughout the body. Think of it as your immune system going into overdrive to battle the infection, whether it be bacterial, fungal or viral. The resulting inflammation can end up damaging your organs and cause them to fail. Symptoms may include fever, difficulty breathing, low blood pressure, fast heart rate, and mental confusion. Treatment generally includes antibiotics and intravenous fluids.(Intravenous fluids enhance the flow of blood and oxygen to the organs which may help prevent organ failure).
The study, led by researchers from Virginia Commonwealth University and published in the Journal of the American Medical Association, found that "...intravenous vitamin C therapy reduced mortality in septic patients from 46% in the placebo group to almost 30% in the vitamin C group at day 28," according to one report discussing the study.
"This therapy could potentially transform the way we care for sepsis patients. We may have found a lifesaving therapy," said one of the lead researchers.
This is a pretty big deal considering sepsis is reportedly a leading cause of death in U.S. hospitals. To give you a bit more perspective on how devastating sepsis is, according to the Centers for Disease Control and Prevention (CDC):
Each year, at least 1.7 million adults in America develop sepsis

Nearly 270,000 Americans die due to sepsis

1 in 3 patients who die in a hospital have sepsis
The study also found that "on average, the vitamin C group spent three fewer days in the ICU (seven days compared to 10) at day 28 and a week less in the hospital overall (15 days versus 22) by day 60 than the placebo group."
To be clear, antibiotics are critical in the treatment of sepsis. More research is needed, but IV vitamin C therapy appears to be a great addition in the treatment of sepsis in order for the patient to survive and recover quickly.
Why intravenous (IV) vitamin C?
Although it's true that eating healthy, nutrient-dense foods such as broccoli, cantaloupe, cauliflower, kale, kiwi and strawberries is a great way to up your vitamin C intake, receiving vitamin C intravenously delivers much higher levels of the nutrient directly into the bloodstream. This may be necessary when fighting an infection or major health complication such as sepsis.
And even if we are healthy, we may still greatly benefit from IV vitamin drips or injections. I take advantage of these drips at the pH Drip Lab on a monthly basis to address my inevitable nutrient absorption issues with vitamin C.
At the pH Drip Lab, we offer all sorts of vitamin "cocktails." My go-to is the "Pick Me Up Buttercup," which is an injection of 1,000 mg of vitamin C. I believe this has successfully boosted my immunity, energy and good health.
Finally, for more information on how to be proactive about protecting yourself and your loved ones from sepsis, read here.
Enjoy your healthy life!
The pH professional health care team includes recognized experts from a variety of health care and related disciplines, including physicians, attorneys, nutritionists, nurses and certified fitness instructors. This team also includes the members of the pH Medical Advisory Board, which constantly monitors all pH programs, products and services. To learn more about the pH Medical Advisory Board, click here.
Newsletter
Related Products