It's pumpkin season! With all its nutrients, here's why you should make it a staple year round
7 years ago |
Nutrition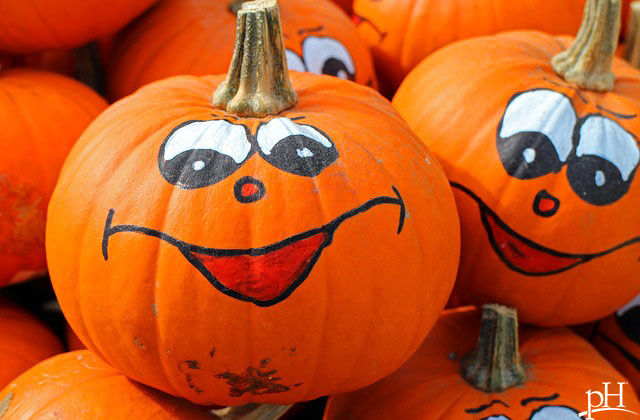 By pH health care professionals
You carve them. You paint them. But how often do you eat them? Yes, we're talking about fall's favorite gourd, the pumpkin! Though they certainly make bright and festive decorations, their health benefits are even better.
It may surprise you that a pumpkin is considered a fruit. But it's quite a nutrient-rich fruit, providing plenty of beta-carotene (an antioxidant), vitamin A, vitamin C and potassium. Pumpkin is rich in fiber to keep you feeling full, but low in calories -- making it a good option for those on the weight loss track.
It's also one of the top sources of beta-carotene, an antioxidant found in orange fruits and vegetables that gets converted to vitamin A in the body. Beta-carotene may reduce skin damage from the sun, act as an anti-inflammatory agent, promote healthy eyes and healthy skin, and possibly reduce your risk for all-cause mortality.
Women generally need 2,333 IU of vitamin A per day, while men need 3,000 IU. A cup of cooked pumpkin contains 38,129 IU. Sounds like a lot, right? Don't worry. While excessive doses of vitamin A can be toxic to the body (check your supplement labels!), your body only converts as much vitamin A from beta-carotene as it needs.
With nutrients like these, pumpkin is an all-around health all-star, offering potential health benefits to your immune system (vitamin C, beta-carotene), heart (fiber, potassium, vitamin C), blood pressure (potassium), skin (vitamin A), female fertility (iron), and male prostate cancer prevention (beta-carotene, zinc in the seeds).
So, whether you're bringing a dish to a family gathering or simply looking to get into the fall festivities, try incorporating pumpkin! Your health will thank you.
Here are some pumpkin-perfect ideas:
Pumpkin recipes. Find a pumpkin recipe to try! Pumpkin bread, pumpkin pie, pumpkin risotto, pumpkin ravioli -- there are no shortages of pumpkin dishes to taste.

Swap butter for pumpkin. For your next baking recipe, try using pumpkin puree or canned pumpkin in place of butter or oil.

Spice up your salads. How about adding a little fall flavor to your salads with roasted pumpkin cubes and pumpkin seeds?

Spread it. Pumpkin puree + a little maple syrup and cinnamon? The perfect spread for toast when you want to treat yourself!
If you live in the Los Angeles area, here is a resource to help you locate the best pumpkins in town: LA's Best Patches.
How do you like to eat your pumpkin? Tell us in the comments.
Enjoy Your Healthy Life!
The pH professional health care team includes recognized experts from a variety of health care and related disciplines, including physicians, health care attorneys, nutritionists, nurses and certified fitness instructors. To learn more about the pH Health Care Team, click here.