New Research Suggests that Diabetes is More Deadly than Commonly Thought
7 years ago |
Diabetes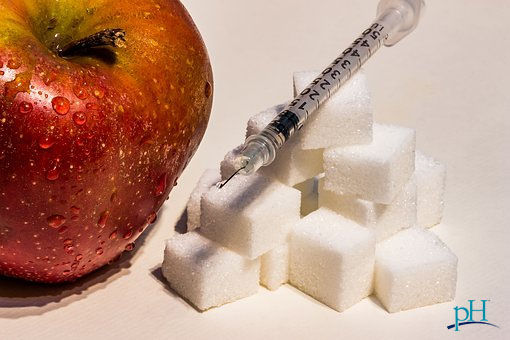 By Joy Stephenson-Laws and the pH health care professionals
The fourth Tuesday in March is Diabetes Alert Day! It is a one day wake-up call to inform the public about the seriousness of diabetes. According to the National Institutes of Health (NIH), approximately 29 million Americans are affected by diabetes. "About 1 in every 4 persons with diabetes, or 8 million Americans, are unaware that they have the disease," NIH reports.
In a collaborative study with researchers from Boston University and University of Pennsylvania, in 2010 diabetes was the seventh leading cause of death in the United States. However, what's even more alarming is this study most likely underestimates how deadly diabetes really is. Findings from the study also show if deaths caused by diabetes were more accurately reported, diabetes would be the third leading cause of death in the United States in 2010.
The study states, "[t]he frequency with which diabetes is listed as the underlying cause of death is not a reliable indicator of its actual contribution to the national mortality profile."
Why does this inaccuracy exist?
This is largely due to cause of death reported on death certificates. Many people die of complications from diabetes, for example heart disease, but on their death certificate it does not state they actually died of diabetes.
The study states, "[w]hen both diabetes and cardiovascular disease are mentioned on a death certificate, whether or not diabetes is listed as the underlying cause is highly variable and to some extent arbitrary. For example, it is affected by the decedent's race and sex, whether the death occurs in a hospital, and the number of cardiologists per capita in the area."
Regardless of this inaccuracy, it is evident diabetes is a major health issue not only in the U.S. but also worldwide. According to a global report on diabetes by the World Health Organization (WHO), an estimated 422 million (8.5 percent) adults globally were living with diabetes in 2014, compared to 108 million in 1980. The report also says diabetes caused 1.5 million deaths in 2012. It was the eighth leading cause of death among both sexes and the fifth leading cause of death in women.The number of people in the world with diabetes has quadrupled since 1980.
Now that you know just how prevalent and serious diabetes really is, it is important to be proactive and do everything you can to prevent this disease.
Just like many other diseases and conditions, including heart disease and depression, you can lower your risk for diabetes by maintaining a healthy diet and exercising. It is also important to manage your stress levels.
If you are prediabetic (meaning your blood sugar level is higher than it should be), it is especially important to watch your diet and eat friendly foods for prediabetes. To learn more about diabetes' connection to diet, check out our recent book Minerals - The Forgotten Nutrient: Your Secret Weapon for Getting and Staying Healthy.
If you have been diagnosed with diabetes, you can still be proactive and maintain a healthy lifestyle to make the disease more manageable. Who would have thought ageless actress Halle Berry is diabetic?! For tips on managing diabetes at work, check out our previous blog here.
Enjoy your healthy life!
The pH professional health care team includes recognized experts from a variety of health care and related disciplines, including physicians, health care attorneys, nutritionists, nurses and certified fitness instructors. To learn more about the pH Health Care Team, click here.