New Year's resolution 2015: Fill in the gaps in your workout routine!
9 years ago |
Physical exercise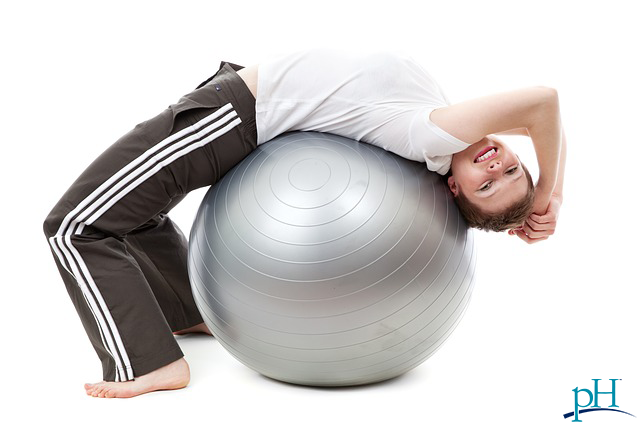 By pH health care professionals
New Year's advertising for gym memberships is as predictable as after-Christmas sales. This is the time of year when we are all at our most virtuous. But workouts should be complete to achieve the dazzling results you want. For example, running won't strengthen your arms and powerlifting won't make you flexible.
Here are a few suggestions to fill in the gaps in your existing workout routine, while avoiding ruts and plateaus.
1. The Squat
The squat efficiently strengthens leg muscles like the quadriceps as well as gluteal muscles. Squatting helps cyclists pedal their bikes up mountains, and creates the rounded buttock that so many women desire.
This video shows safe squat form. Try to keep your knees from extending past your toes.
2. Yoga Postures
Yoga is great to counteract muscle stiffness from too much sitting/driving or challenging weightlifting workouts. Men and women who complain of tight hamstrings or back pain will benefit from these exercises. If you don't want to commit to an hour-long class in a studio, you can try yoga at home.
3. Ball Exercises
A large ball is a very inexpensive piece of equipment. As demonstrated in this video, you can challenge your abs with it, gently or not so gently. Rock climbers and surfers especially will benefit from increased core strength.
4. Dancing
If you hate cardio (cardiovascular or aerobic exercise like running and biking), don't worry -- it just needs to feel like "not cardio." Try dance for a fun and challenging workout. You'll sweat like you would during a run, meet people, and you just might help prevent dementia. Here is a link to a lesson on salsa -- a high-energy style.
Let us know in the comments how you've filled in the gaps to make your workout routine complete for the New Year.
Enjoy Your Healthy Life!
The pH professional health care team includes recognized experts from a variety of health care and related disciplines, including physicians, attorneys, nutritionists, nurses and certified fitness instructors. This team also includes the members of the pH Medical Advisory Board, which constantly monitors all pH programs, products and services. To learn more about the pH Medical Advisory Board, click here.