Patients pleading for better care of the P's and Q's
8 years ago |
Doctors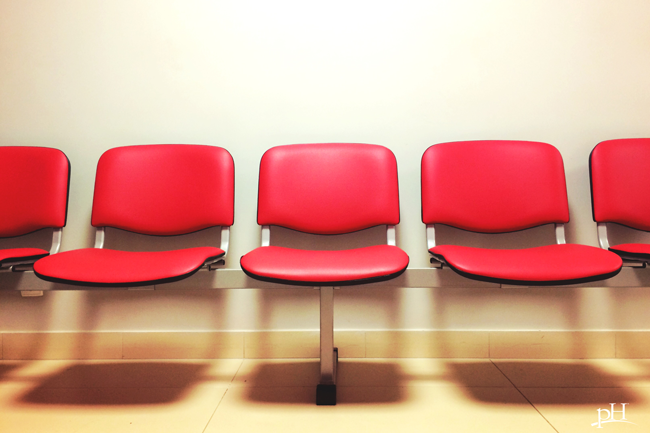 By Chuck Acquisto, Esq.
I used to drive a BMW. Because it was a high-performance vehicle, I felt compelled to take the car back to the dealership for service. Each time I returned to the service office with my BMW key, I was welcomed in a manner that would put Dino greeting Fred Flintstone to shame. A warm hello, a disarming smile and a how-may-we-make-your-day-so-much-more-awesome approach was the spirit each and every service representative exuded and bestowed upon me. I half expected a relaxing shoulder rubdown in the waiting room.
You see, BMW had to do this over-the-top service because they knew two things:
The cost of keeping a BMW up to snuff is steep
I would be back
Like death and taxes, those two points were 100 percent guaranteed.
Now, if only the health care industry could emulate that level of service. At least that's what patients are hoping for, according to some recent news articles.
The first comes courtesy of former ABC News reporter and 20/20 host John Stossel. The title of his column: "I have lung cancer. My medical care is excellent, but the customer service stinks." That's not exactly a warm and fuzzy piece from a guy battling lung cancer at New York- Presbyterian Hospital.
Stossel details how the actual health care he received was top notch, but the customer service was relegated to Department of Motor Vehicles level of hell. Stossel noted the following irritants:
Physicians keeping him waiting.
Physicians who would not provide him with their email addresses.
Provider staff members who did not discuss the cost of the service with him.
Providers not explaining why tests were needed -- or their costs.
Filling out the same medical forms over … and over … and over … again.
Staying in a hospital room with machines beeping in the wee hours (my guess is ear plugs and/or Beats by Dre were not an option provided to Mr. Stossel by the hospital).
Stossel concluded that much of this treatment might stem from the fact that the patient often does not pay for much of the service being rendered. Many patients have a health plan or Uncle Sam picking up the tab -- even though costly premiums paid by the employer/employee or as a taxpayer is how the bill is ultimately paid. Therefore, the hospital has to answer to Uncle Sam, attorneys and the health insurance companies in order to keep the dollars arriving and to keep the doors open. Treatment of patients is just a means to an end.
Stossel arrived at his theory by noting that plastic surgeons and Lasik eye doctors rarely hear these complaints from the general public. Why? Stossel noted that these specialized physicians go the extra mile to woo patients to their plush offices because these patients are paying cold, hard cash (or at least using their American Express Platinum to gain airline miles).
Now, many could conclude that Mr. Stossel is just one old, Libertarian, former consumer reporter angry with having to battle cancer, which, of course, could all be true. However, Stossel's rant gains credence with the second news article I read.
Headline: PATIENTS' NO. 1 COMPLAINT? FRONT-DESK STAFF
The Journal of Medical Practice Management – and who new such a periodical existed – studied nearly 35,000 online reviews of doctors nationwide. The study's discovery: Customer service is the chief frustration of patients.
Not a doctor's medical expertise? Not a doctor's clinical skill? No. In fact, more than 96 percent of patient complaints were related to customer service, with only 4 percent related to quality of care or misdiagnosis.
"The nearly unanimous consensus is that in terms of impact on patient satisfaction," said the study co-author Ron Harman King, "the waiting room trumps the exam room."
The study's findings mirrored Stossel's complaint list: docs running behind schedule, indifferent staff, billing problems, excessive waiting time and poor bedside manner. The study also found almost no one had complaints about the quality of the care they received.
Providers, especially doctors, will argue that the government is to blame. So much paperwork. Too much regulation. No protection from attorneys. So many new enrollees into health plans and Medicaid since the Affordable Care Act was passed. Do more and give up more time, physicians complain. The gripes are all legit.
The positive is that these problems are easy to fix. All the providers need to do is spend a day at the BMW Car Service Center.
But until then, patients may need a pH Patient Advocate. Your advocate will ensure you are getting the most appropriate service and care. Click here to learn more.