Recovery after surgery: Help make it a success
10 years ago |
Post surgery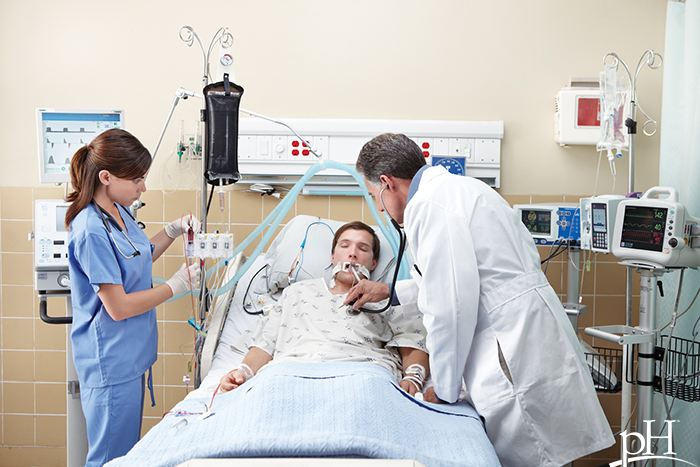 Photo credit: Calleamanecer, Creative Commons
By pH health care professionals
Many people think that the hardest part about surgery is the operation itself. However, what happens after the operation (post-operative health) is just as important in evaluating whether your operation is considered a "success" or not.
What are some of the things that can happen after surgery?
Fever/infection
Difficulty getting around due to weakness
Pneumonia or other "bugs" caught from just being in the hospital
Complications with other organ systems — for example, a heart attack from the stress of surgery, diabetes out of control or kidney damage
Pain
Nausea and vomiting
Decreased appetite or poor nutrition
Depression
But there is a lot you can do to be your healthiest after surgery, including the following:
Keep your appointments. Even though it might seem routine and uneventful, the doctor is mentally checking off a list of indicators when you are in the office to determine whether you need additional care. There's some good news about post-op appointments from the technology world: A startup company is currently working with surgeons to do virtual visits for post-operative care, so this may become an option for follow-ups in the future. In this situation, you could show your surgical site to the doctor via a videoconference.
Follow all instructions from the hospital, and be sure to ask questions. This means things like going to physical therapy or avoiding certain foods if advised. If you are groggy or in pain, designate a capable family member to take down the information. No question is stupid or unnecessary, especially because the generic handouts from the hospital or surgery center probably don't cover all your specific needs.
Report anything out of the ordinary to your doctor. Don't be too worried about "bothering" the doctor. Nothing is worse for a doctor than finding out his or her patient is in the hospital with a raging infection two weeks after a smooth surgery.
Maintain your healthy lifestyle. When safe to do so, resume your exercise program. Avoid sugar and alcohol and eat the most nutritious foods possible to accelerate your recovery from surgery. Vitamin D has been associated with a decrease in serious post-operative complications (view study here), so ensure you're getting it in your diet, or talk to a doctor about whether supplementation is OK for your specific treatment and recovery plan. You can also be proactive and get your vitamin D levels checked now to ensure your body has what it needs.
Take it easy. Don't rush back to work if you are not fully ready — it could backfire. And lean on your loved ones for support during your recovery after surgery. You might be doing the same for them when it's their turn!
Enjoy Your Healthy Life!
The pH professional health care team includes recognized experts from a variety of health care and related disciplines, including physicians, attorneys, nutritionists, nurses and certified fitness instructors. This team also includes the members of the pH Medical Advisory Board, which constantly monitors all pH programs, products and services. To learn more about the pH Medical Advisory Board, click here.