Look at the whole picture for root causes of disease
8 years ago |
Proactive Health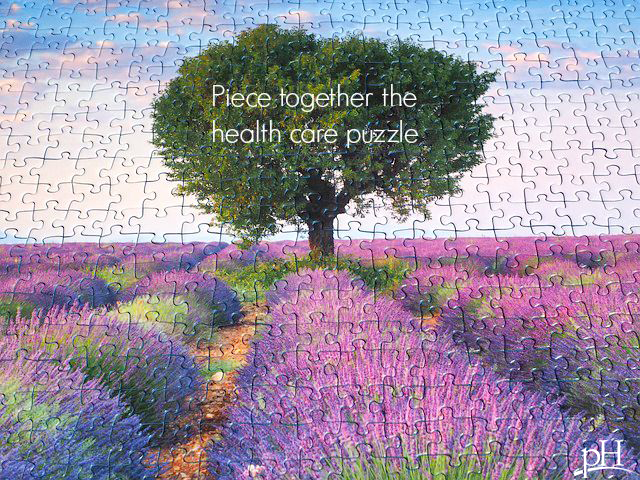 By pH health care professionals
Our current health care system has sometimes been criticized for addressing the symptoms of various diseases as opposed to treating the root cause. And many bright minds have tried to find root causes of diseases since the beginning of time. While many brilliant discoveries have been made, root causes of diseases are often multifold and complex, and what exactly the root cause is may vary, depending on who you ask!
If you have a heart condition, a cardiologist may utilize procedures involving catheters and stents in your heart to address the cause of your problems and improve blood flow. The internist will tell you that you have too many cardiac risk factors, that your blood pressure and cholesterol are too high and that your diabetes needs to be better controlled. The nutritionist will teach you how to eat more balanced meals instead of the junk food that's causing your weight issues. An alternative practitioner might recommend chelation therapy to dissolve calcium in your blocked arteries, while the acupuncturist will tell you that your yin and yang are out of balance. The list goes on. Each practitioner specializes in his or her own particular area and gets paid for his or her specific type of service. So as health care consumers, let us try to take a step back and look at the big picture. Let's take an objective look at "root causes," and determine the factors that may be contributing to our health problems.
This chart by Humana provides a starting point, highlighting some of the key factors that are known to influence a person's health:
Chart: Humana Corporate
Our pH health care professionals have also compiled a list of common root causes of disease:
Enjoy Your Healthy Life!
The pH professional health care team includes recognized experts from a variety of health care and related disciplines, including physicians, attorneys, nutritionists, nurses and certified fitness instructors. This team also includes the members of the pH Medical Advisory Board, which constantly monitors all pH programs, products and services. To learn more about the pH Medical Advisory Board, click here.