World Health Organization gets proactive to fight diabetes and obesity
8 years ago |
Nutrition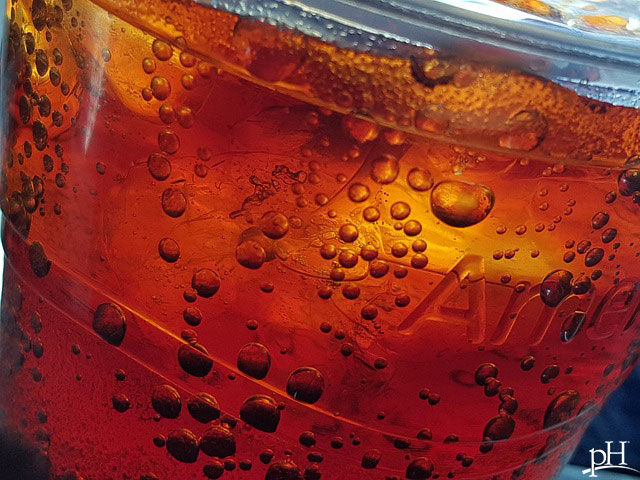 By pH health care professionals
Do you love soda? Nearing possible addiction? This is nothing to be ashamed of, and the World Health Organization feels your pain and wants to help. Sugar-sweetened beverages are a significant contributor to the worldwide rise in obesity and diabetes, WHO said. In fact, obesity has at least doubled since 2014, and diabetes has risen to nearly 10 percent of the worldwide population.
In an effort to reduce the problem, WHO is suggesting countries implement a new tax to deter people from buying sugary drinks, and to ultimately prevent associated diseases and health care costs. In its October report, WHO recommended a tax of around 20-50 percent on beverages sweetened with sucrose, high-fructose corn syrup or fruit juice concentrates. This would affect the prices of sodas, energy drinks, sports drinks, iced teas, lemonade and fruit drinks.
Some cities in the United States have already moved in this direction. Philadelphia, for example, passed a tax on sugar-sweetened beverages and artificially sweetened beverages at 1.5 cents per ounce to go into effect January 1, 2017. The original measure suggested 3 cents per ounce, which was studied by Harvard researchers from the Childhood Obesity Intervention Cost-Effectiveness Study (CHOICES). The benefits they found included:
36,000 cases of obesity prevented over a ten-year period.

2,280 cases of diabetes prevented over a one-year period once the tax reached its full effect.

$200 million saved in health care costs over a ten-year period.
The tax would be on beverage distributors, which would likely lead to a price increase around 20 cents per 12-ounce can or $1 per two-liter bottle. The city expects the tax will bring in at least $91 million in revenue to help fund pre-K expansion, community schools and parks and recreation centers.
CHOICES also took it a step further to examine the possible results in other communities, including Albany, Oakland and San Francisco, CA (one cent per ounce tax), as well as Boulder, CO (two cents per ounce tax). They found that such measures would "prevent cases of childhood and adult obesity, prevent new cases of diabetes, increase healthy life years, and save more in future health care costs than it would cost to implement."
So WHO may be onto something with its proposal! The question now is what the consumer would think. Would you support a tax on sweetened beverages?
If you are currently struggling with weight management, our new book, Minerals - The Forgotten Nutrient, has some information that may interest you. Click here to check it out!
Interested in more content about sugar? Click here.
Enjoy Your Healthy Life!
The pH professional health care team includes recognized experts from a variety of health care and related disciplines, including physicians, health care attorneys, nutritionists, nurses and certified fitness instructors. To learn more about the pH Health Care Team, click here.