5 Activities You Can Do For Health & Longevity, Even As We Fight COVID-19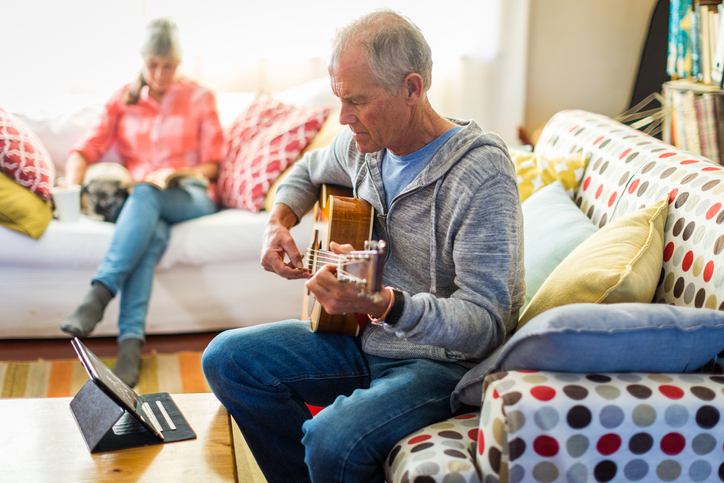 By Joy Stephenson-Laws, J.D.,Founder
My husband Eric recently started playing the piano again. He has been taking piano lessons. He figured that with all of the extra time at home due to COVID-19, why not?
And his renewed focus on an activity he has always wanted to do but never had the time to do has been rewarding. He is definitely more focused and relaxed despite the craziness that surrounds us at this point in time.
Yes, it may feel overwhelming to take on an extra activity right now, but doing so can be extremely beneficial to both your physical and mental health, especially if you are a boomer.
I came across a recent article about five activities that can protect both your mental and physical health as you age. This is very important, because the average life expectancy for Americans is 78.6 years, according to the Centers for Disease Control and Prevention (CDC). And, of course, we see that people can live much longer than this if they are proactive about their health.
As we age, we want to have a good quality of life. For example, we want to be mobile and independent. We also want to avoid the devastating disease of dementia, particularly Alzheimer's (which is the most common type of dementia in the United States).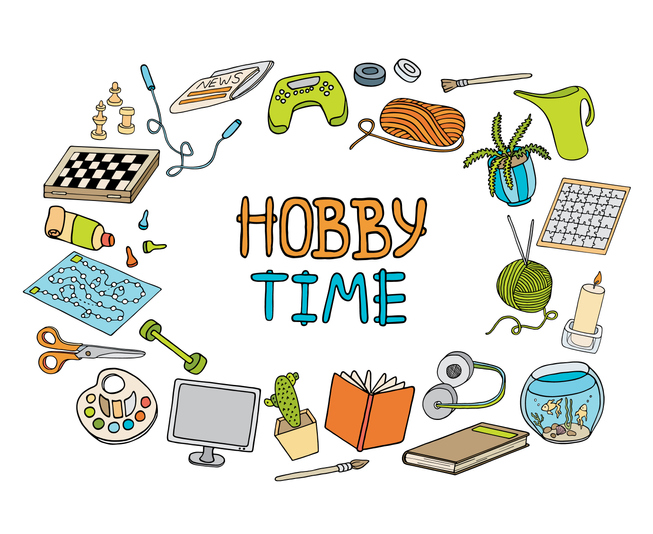 Your better years can be ahead of you.
With age, your better years can be ahead of you if you really value your health and wellness. And for those of you who are about to retire or retired, what a perfect time to incorporate activities into your life that can help you enjoy this period both physically and mentally.
"No one is immune to developing chronic illnesses such as heart disease, cancer or arthritis as they get older. But research shows social activities, like joining clubs, interest groups or volunteering, are linked to better mental and physical health and a longer lifespan," according to the report referenced earlier.
"Our own recent research found that the more that people participated in social activities, the less risk they had of developing or accumulating chronic conditions."
Now, I know what you are thinking: How could I possibly be social given the current pandemic? Although it's true that the pandemic presents a few obstacles with socializing, you just have to be creative and take advantage of the fact that we have access to great technology which connects us in today's world.
So without further ado, here are the five activities to consider:
Want to learn Spanish or how to knit? Go for it! Educate yourself.
"Studies show that people who read books live longer, and bilingual people have better cognitive health. Pursuing new knowledge or learning new skills is known to promote wellbeing and memory function."
Join a sport or social club.
I know. This may be especially difficult right now, but get creative. Start an outdoor, socially-distanced yoga group. You can also do cooking clubs where you check in and share recipes virtually.
"Research shows joining a handball or football team has multiple health benefits, such as lower blood pressure, better heart rate, lower fat mass and musculoskeletal fitness. People are also more motivated and have better well being. Even less common activities like rock climbing reportedly ward off symptoms of depression, while hiking is shown to promote emotional health, creativity, a sharp mind and healthier relationships."
Basically, just make sure to stay active and consider trying new activities. Rock climbing may be a bit extreme for some, but if you don't normally hike consider trying it. Golf is also a great sport to play for mental and physical health as you age. You also want to try to maintain consistent human interaction (even if it is virtual). Total isolation can be detrimental to your mental health.
According to the National Institute on Aging, "Depression is a common problem among older adults, but it is NOT a normal part of aging. In fact, studies show that most older adults feel satisfied with their lives, despite having more illnesses or physical problems. However, important life changes that happen as we get older may cause feelings of uneasiness, stress, and sadness."
Let me emphasize that depression is not a normal part of aging. By keeping our mental and physical activity levels up, we can help combat depression that may occur in older age.
"Even non-exercise group pastimes are beneficial. Mentally stimulating activities, such as card and board games, videogames, needlework or crafts, have been shown to improve and sustain good mental and cognitive health," according to the report discussing the activities.
"Research shows that spending time volunteering is associated with enhanced mental health, higher physical activity, fewer functional limitations and lower risk of mortality."
Think about what your talents are and explore how they may be able to help others. If you can sew, now may be a good time to make face masks and distribute them to people at no cost. Maybe you garden and want to drop off some fresh produce to a family in need.
We may not be able to volunteer at a soup kitchen right now, but, again, explore your options and get creative.
Participate in politics or community involvement.
"Community engagement is generally associated with better physical and mental health and wellbeing, and some research even shows civic involvement at age 33 is protective against cognitive impairment at age 50. This means that being active in a civic group is linked to sustained cognitive health over 15 years."
It's always great to start being proactive about your health when you are young.
Partake in a religious or spiritual activity.
Again, it may be challenging to do this because churches are closing across the U.S. and gathering in large groups is not advised. But you can still hold virtual prayer meetings or do a small meditation group outside while practicing social distancing and wearing face masks.
"A large volume of research shows that religion and spirituality in general are beneficial to mental health. These mental health benefits positively impact physical health and decrease the risk of disease by improving immune function and lowering the stress response."
Check out these older pH Labs blogs on how attending church may benefit your health.
Finally, don't forget nutrition.
As always, eating a nutrient-dense diet with plenty of fruits, vegetables and natural plant-based foods is always necessary when it comes to overall physical and mental health. It is also important to identify any nutritional imbalances that you may have. I highly recommend taking routine nutrient tests. If the test reveals that you are not nutritionally balanced, a competent healthcare professional can work with you on making the necessary dietary changes and recommend quality supplements if necessary.
Enjoy your healthy life!
The pH professional health care team includes recognized experts from a variety of health care and related disciplines, including physicians, attorneys, nutritionists, nurses and certified fitness instructors. This team also includes the members of the pH Medical Advisory Board, which constantly monitors all pH programs, products and services. To learn more about the pH Medical Advisory Board, click here.