5 Not So Ordinary Salads to Make 4th of July Healthy But Delicious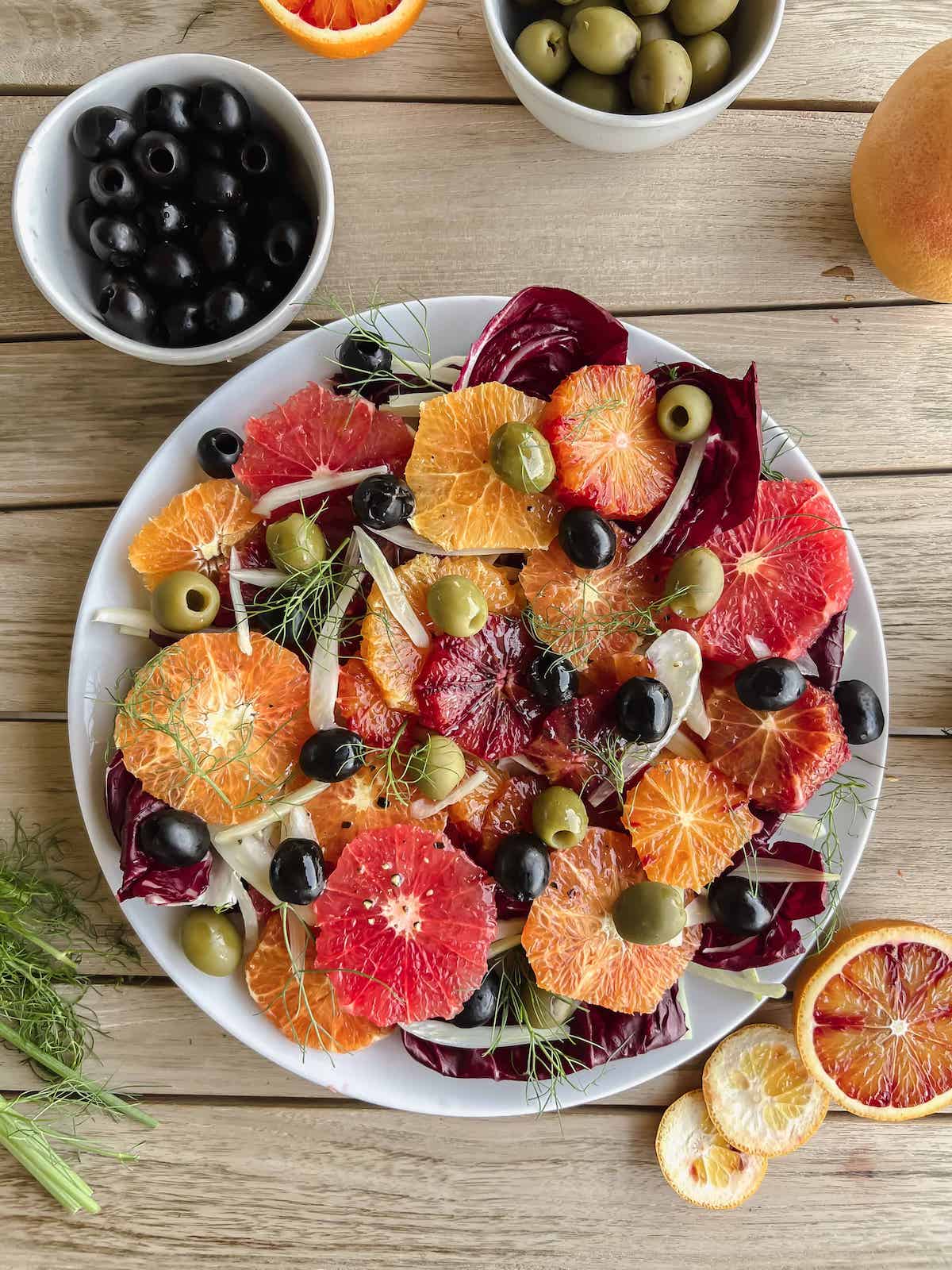 By Joy Stephenson-Laws, JD, Founder
Fourth of July is the quintessential summer holiday, however, it's not usually the healthiest. Lots of booze, barbeque and sweets!
I'm always on a mission to make holidays healthier without sacrificing taste. Many may roll their eyes when I suggest salads, but trust me when I say not all salads are boring if you get creative and use all the beautiful foods Mother Nature has to offer.
The following salad recipes from Jessica Lawson, a food blogger who founded Big Delicious Life, will definitely make your 4th of July healthy but still delicious.


"Farm-to-table, healthy-ish comfort food and California-inspired are my go-tos."
Jessica Lawson of Big Delicious Life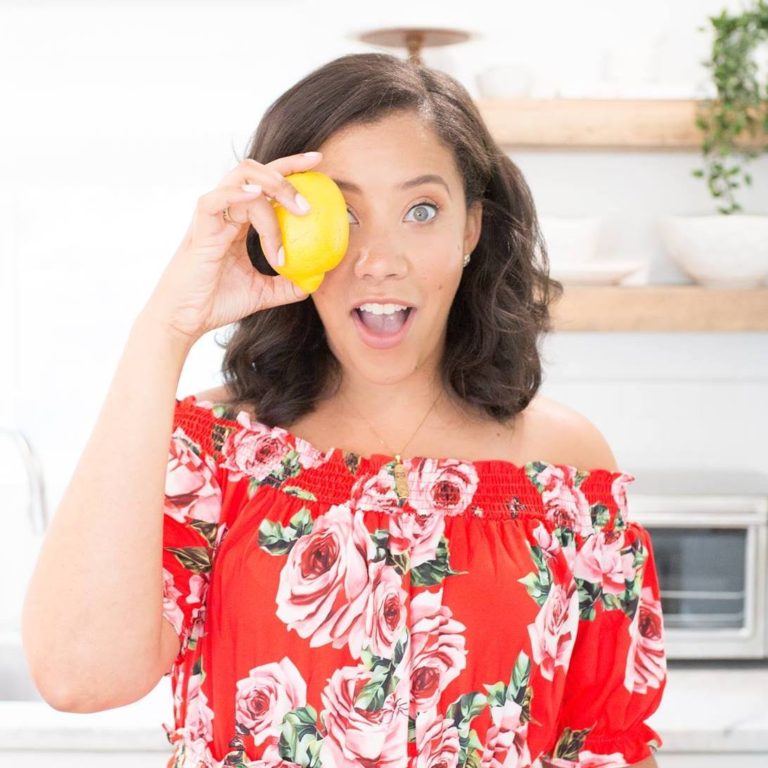 Ingredients
Cauliflower

Roasted Red Peppers

Kalamata Olives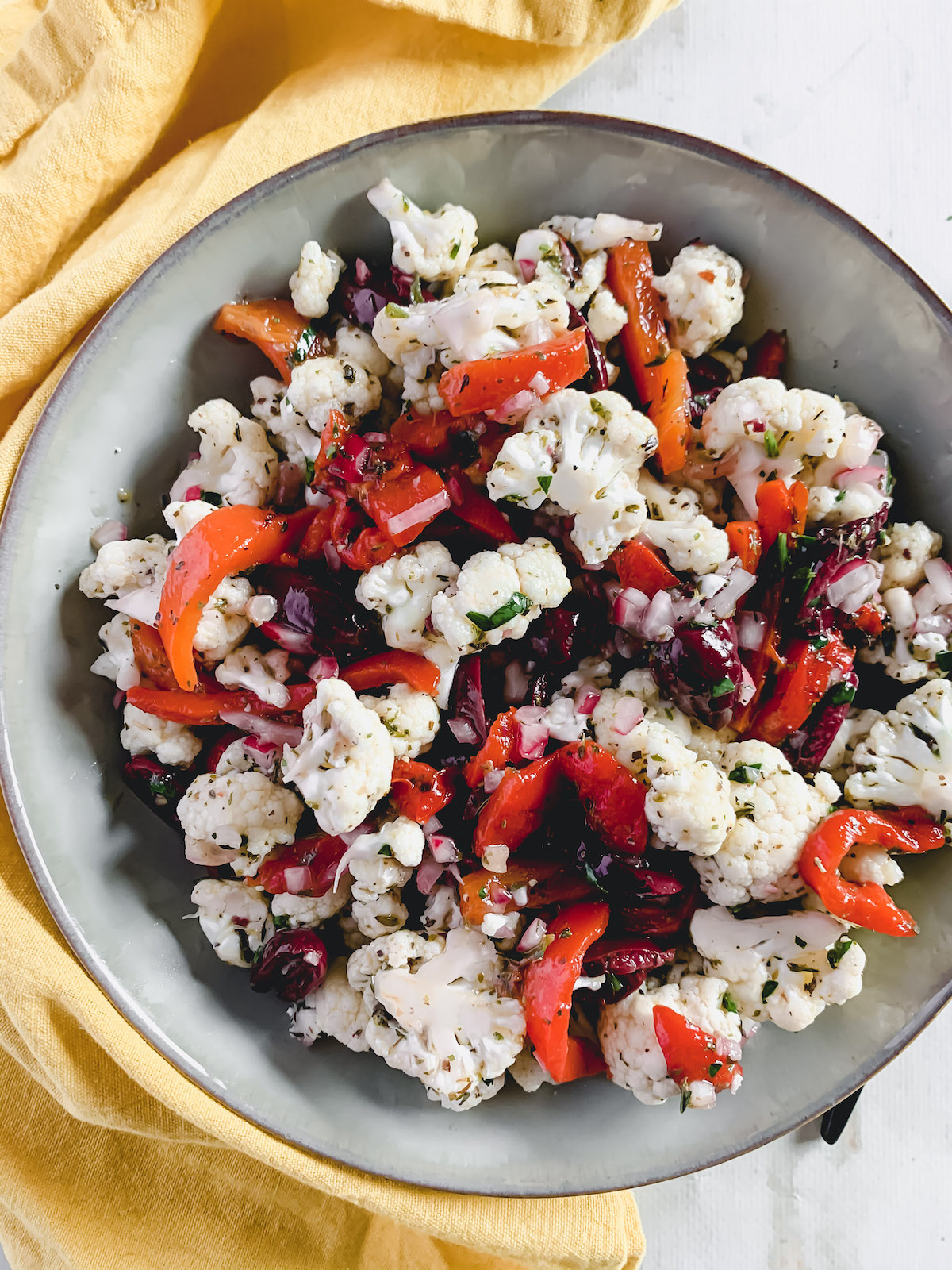 I love this recipe, because it is nutrient-dense. Cauliflower is also rich in vitamin K, which is necessary for blood clotting and healthy bones. This cruciferous veggie is rich in a compound called sulforaphane, which may protect the skin from ultraviolet radiation. Sulforaphane may also protect the body from inflammation, cellular damage and even skin cancer!
Grilled Corn and Zucchini Salad
Ingredients
Corn

Zucchini

Red Onion

Feta Cheese

Olive Oil

Avocado Oil

Salt & Pepper

White Wine Vinegar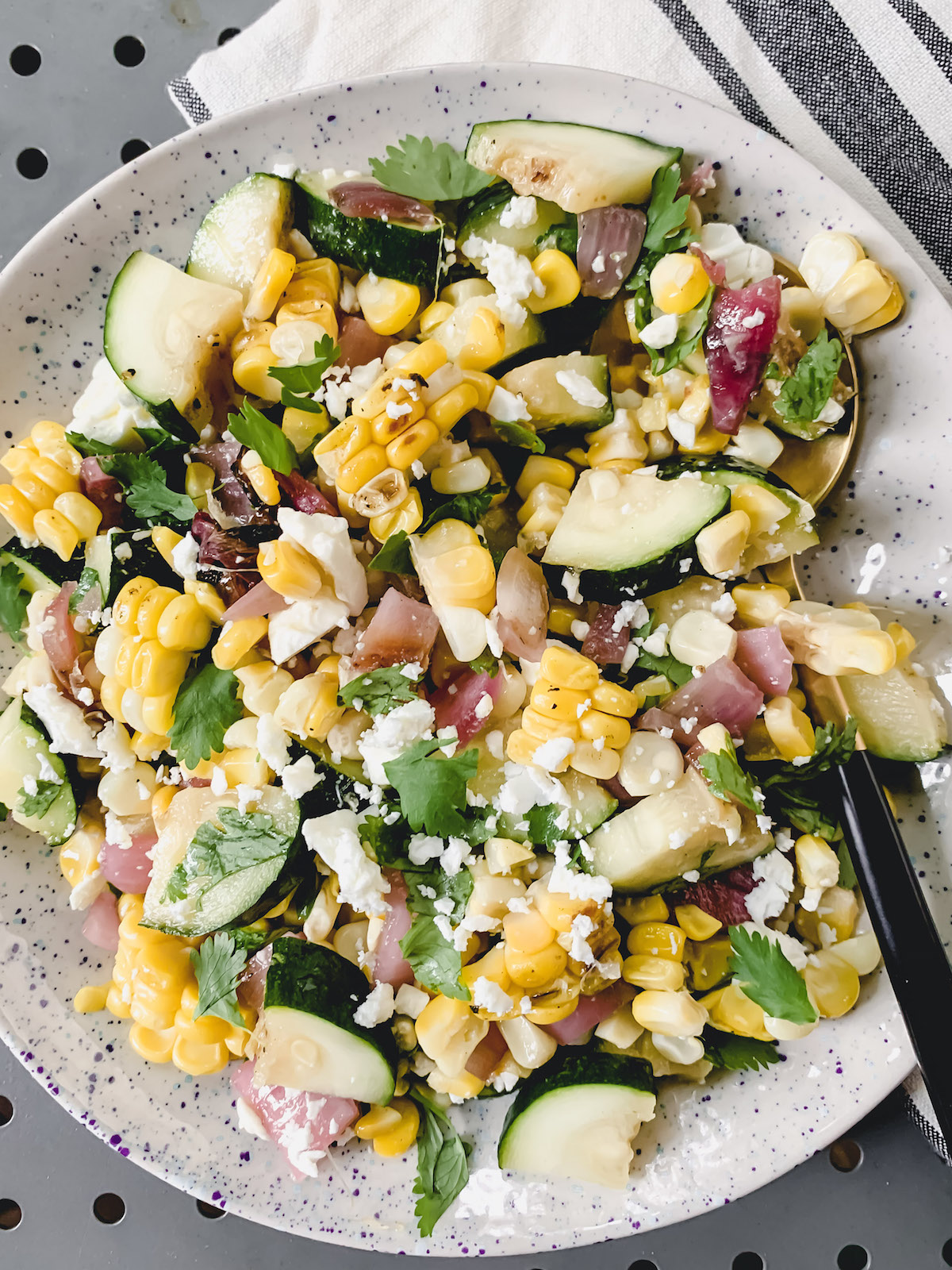 Nothing says summer like fresh corn. Corn is loaded with two phytochemicals that promote healthy vision - lutein and zeaxanthin to be exact. Lutein and zeaxanthin are types of carotenoids. Carotenoids are fat-soluble pigments found mainly in yellow, orange and red vegetables and fruits and are excellent for eyesight and slowing the progress of macular degeneration.
Zucchini is a summer squash. Its peak season is June through late August. This veggie contains essential minerals including calcium, potassium and magnesium.
Stone Fruit Salad with Honey Lemon and Thyme
Ingredients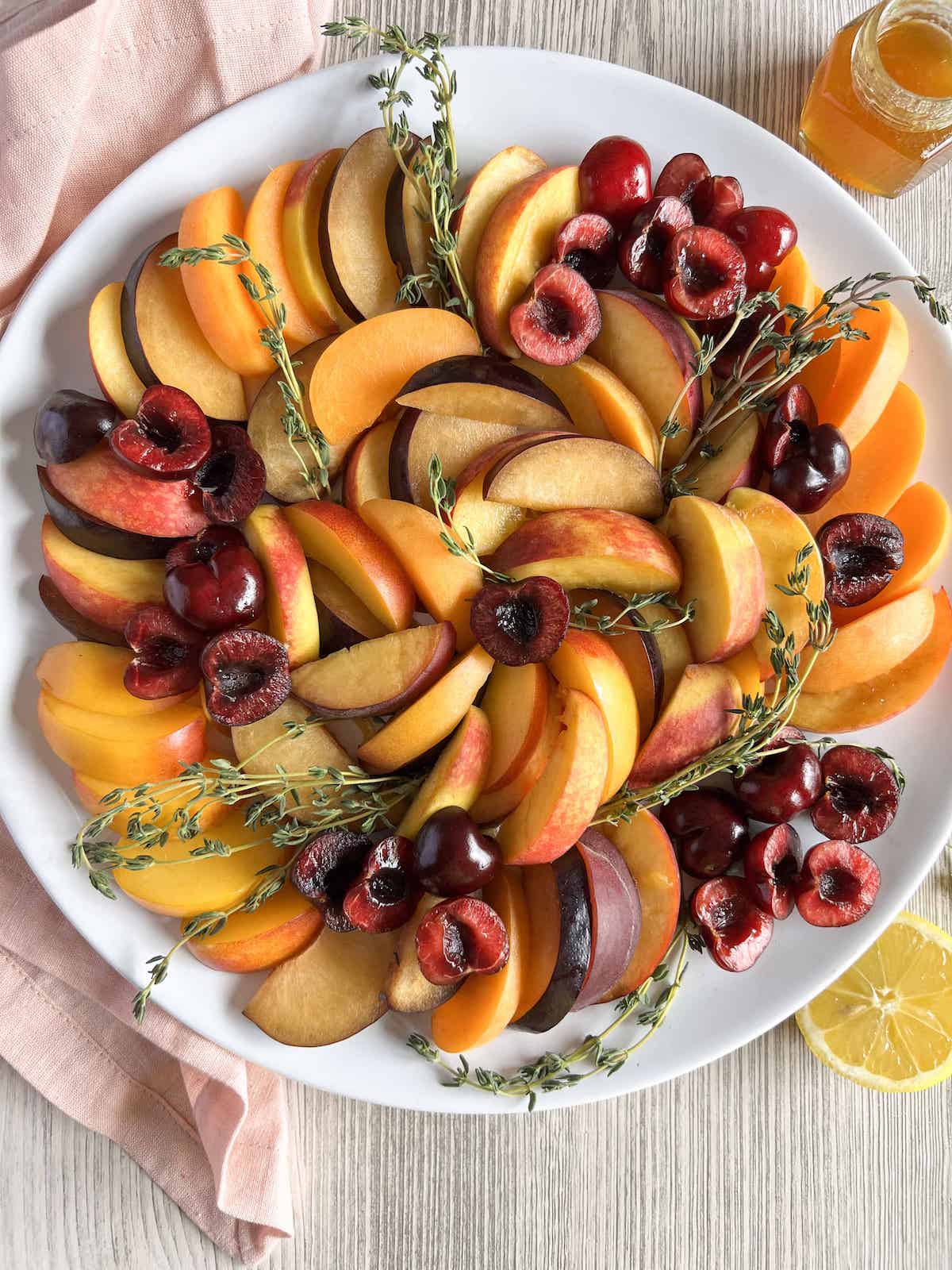 Who said salads have to have lettuce? This salad is an antioxidant powerhouse full of nutrients such as immune system-boosting vitamin C. Throwing this salad together is pretty effortless, but all of the beautiful colors and fresh thyme make it look like a dish that came out of a 5-star restaurant.
Ingredients
Golden Beets

Arugula

Goat Cheese

Pistachios

Olive Oil

White Wine Vinegar

Shallot

Dijon Mustard

Honey

Salt & Pepper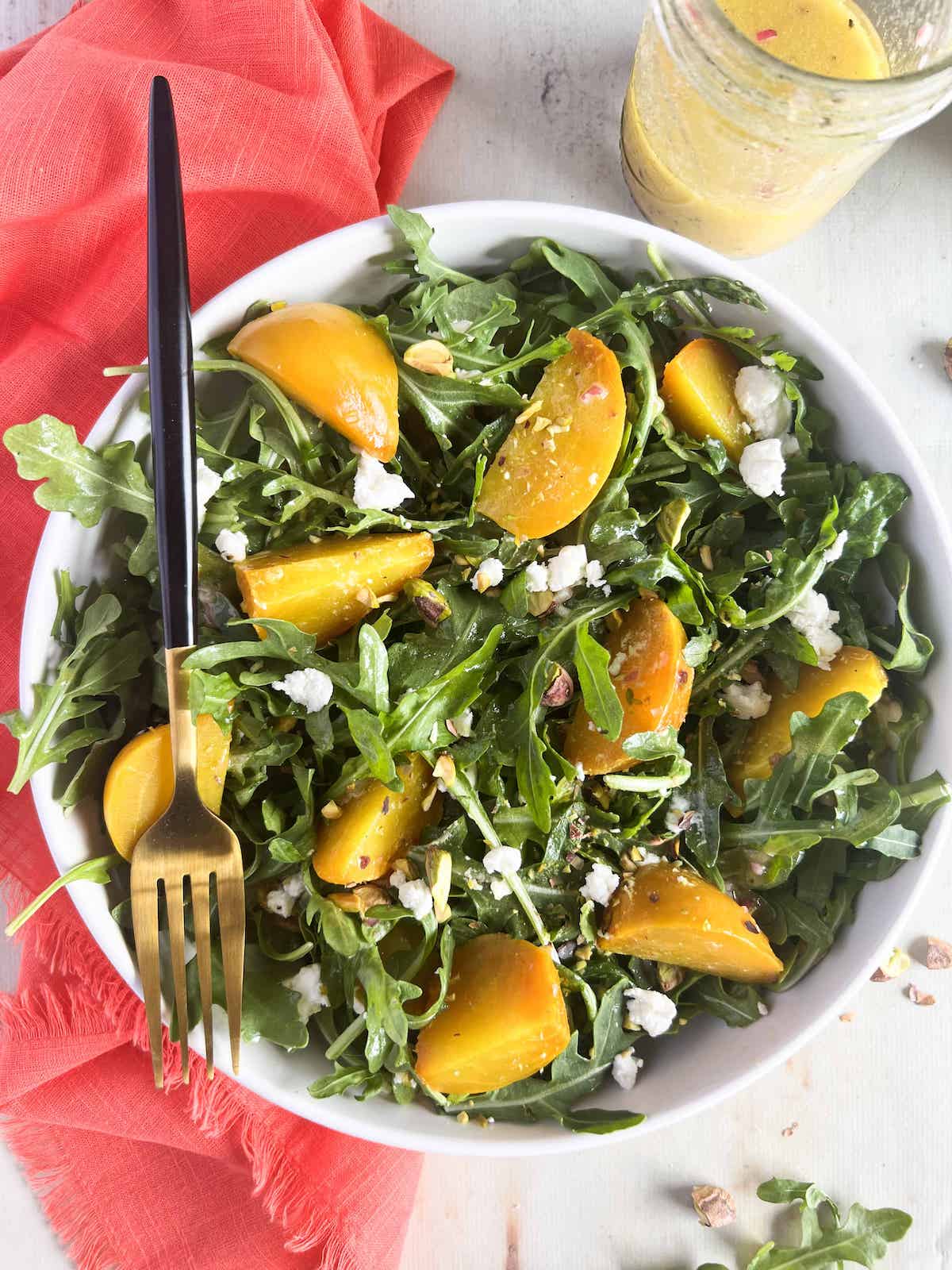 There are so many good things going on in this salad as in so many textures, flavors and nutrients! The pistachios add a nice crunch and also a healthy fat. There are so many reasons why beets are good for us, and arugula may be beneficial for cardiovascular health and even helping prevent cancer.
Citrus Salad with Olives and Fennel
Ingredients
Black & Green Olives

Cara Cara Oranges

Navel Oranges

Fennel

Radicchio

Champagne Vinegar

Honey

Dijon Mustard

Salt & Pepper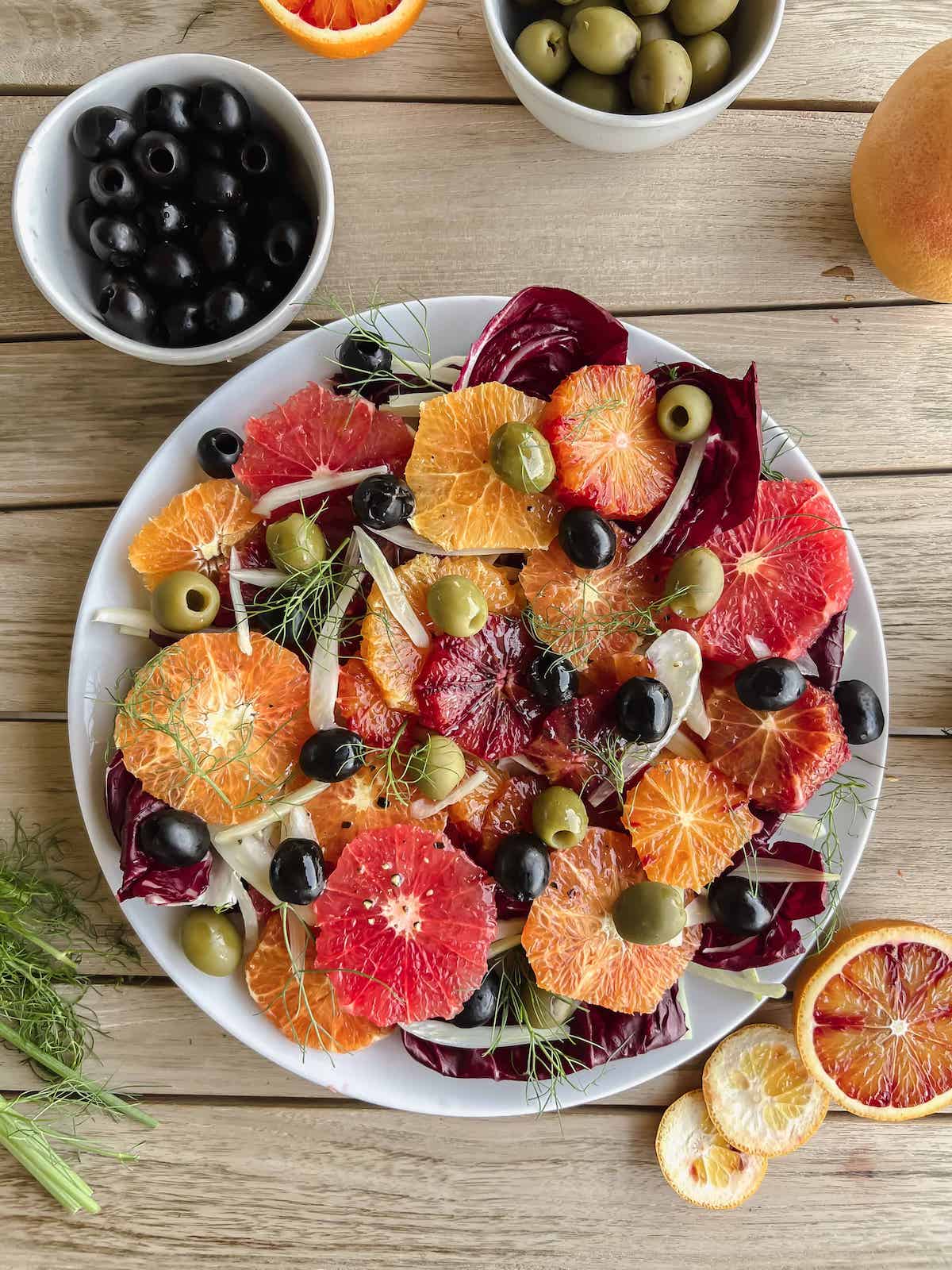 This is another salad that will make your guests think you are a top chef! I can go on and on about the ingredients in this salad. Citrus, of course, is an excellent source of vitamin C. Fennel is rich in an anti-inflammatory phytonutrient called anethole. One study suggested that anethole suppressed cell survival and induced apoptosis (cell death) in human breast cancer cells. Radicchio has a ton of flavonoids and anthocyanins, powerful anti-inflammatory and antioxidant agents, which may help prevent cancer and neurological diseases. The list of nutrients in this leafy veggie is mind-blowing. Radicchio is loaded with dietary fiber, vitamin B6, iron, magnesium, phosphorus and zinc, and a healthy source of vitamin C, vitamin E, vitamin K, folate, potassium, copper and manganese.
Remember, you can also tailor these salads to your personal preferences or what produce is readily available to you. Have a healthy and happy 4th of July Holiday.
Enjoy your healthy life!
Disclaimer: This article is not intended to provide medical advice. Please consult with your doctor or another competent healthcare practitioner to get specific medical advice for your situation.


The pH professional health care team includes recognized experts from a variety of health care and related disciplines, including physicians, attorneys, nutritionists, nurses, and certified fitness instructors. This team also includes the members of the pH Medical Advisory Board, which constantly monitors all pH programs, products, and services. To learn more about the pH Medical Advisory Board, click here.
Newsletter
Related Products