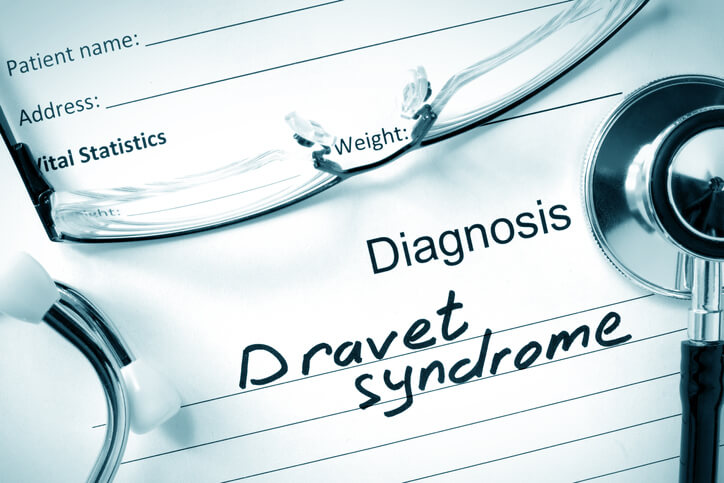 Having a Child With Epilepsy Can Be Very Scary, But CBD May Be Able to Help
By: Joy Stephenson-Laws, J.D., Founder
I recently came across a story of a little boy named Haiden Day. As a baby, Haiden was diagnosed with a disease which many of us may not have heard about - Dravet syndrome. This is a rare but severe form of epilepsy which begins in the first year of life. Epilepsy is a general term used for a brain disorder that causes seizures.
Haiden was having around 100 seizures per day by the time he was four years old!
Marissa Day, Haiden's mom, first witnessed his seizures when he was just seven months old.
"Heat can be a trigger for children with Dravet Syndrome. The extreme heat of Virginia summers would send Haiden into non-stop seizures after mere minutes of exposure," according to the report discussing the Day family. As a result, his parents, Ryan and Marissa Day, shared their plans to move Haiden and their three other children cross country from Virginia to Washington state in order to avoid Virginia's hot summers and live in a more mild climate.
Dravet syndrome usually falls within a group of diseases that are caused by mutations of the SCN1A gene. This gene is necessary for the proper function of brain cells. According to the National Institutes of Health (NIH), about 85 percent of Dravet syndrome cases are due to mutations of the SCN1A gene. This mutation is usually not inherited from parents.
"Infants have normal development at the time the seizures begin. Yet as seizures continue, most children develop some level of developmental disability and other conditions associated with the syndrome," reports the Epilepsy Foundation.
The National Institute of Neurological Disorders and Stroke reports, "Children with Dravet syndrome typically have normal development in the first few years of life. As seizures increase, the pace of acquiring skills slows and children start to lag in development behind their peers. Other symptoms can begin throughout childhood with changes in eating, appetite, balance, and a crouched gait (walking)."
Researchers from the University of Michigan conducted a study with mice which found evidence that mutations associated with Dravet syndrome led to irregularities in the heart muscle's sodium channels.
"And those irregularities could be fatal. Variants in sodium channels in the heart can cause ventricular arrhythmias, which occur when the lower chambers of the heart begin to beat abnormally."
Sudden unexpected death in epilepsy (SUDEP) claims the lives of about one in every 1,000 people with epilepsy or other seizure disorders. In addition to heart issues, seizures may cause a loss of breathing which could lead to death.
So if a baby is diagnosed with Dravet syndrome, the goal is to reduce the incidence of seizures as much as possible. There is no cure for this syndrome, and it can be very challenging to control seizures.
So how can we be proactive?
Dravet syndrome is usually treated with antiepileptic medication. But many of these drugs do not provide lasting results. "Drug resistance is a well-recognized feature of seizures in this syndrome, and antiseizure drug therapies have overall limited efficacy," according to UpToDate.
Cannabidiol (CBD) has proven to be very effective in the treatment and management of Dravet syndrome. CBD is a molecule derived from the cannabis plant. Unlike the better known cannabis molecule, delta-9-tetrahydrocannabinol, (THC), CBD is not psychoactive and it doesnt get users high.
"In humans, CBD exhibits no effects indicative of any abuse or dependence potential," according to the World Health Organization (WHO).
"To date, there is no evidence of recreational use of CBD or any public health related problems associated with the use of pure CBD."
A study involving 120 children and young adults with Dravet syndrome and drug-resistant seizures found that when those that were given 20 mg per kilogram of body weight of CBD oral solution, the median frequency of convulsive seizures per month decreased from 12.4 to 5.9 with cannabidiol, as compared with a decrease from 14.9 to 14.1 with placebo.
Furthermore, "The percentage of patients who became seizure-free was 5% with cannabidiol and 0% with placebo."
In June 2018 the U.S. Food and Drug Administration approved cannabidiol for the treatment of "seizures associated with Dravet syndrome for people ages 2 and older. The drug contains only small amount of the psychoactive element in marijuana and does not induce euphoria associated with the drug. This is the first FDA-approved drug for Dravet syndrome."
And if you need even more proof that the use of CBD may be a great treatment option for this devastating condition, "CBD has been touted for a wide variety of health issues, but the strongest scientific evidence is for its effectiveness in treating some of the cruelest childhood epilepsy syndromes, such as Dravet syndrome and Lennox-Gastaut syndrome (LGS), which typically don't respond to antiseizure medications," reports Harvard Health.
Finally, it is important to manage any form of epilepsy with good nutrition.
Credible sources suggest eliminating simple sugars such as those found in processed foods in order to reduce seizures. It is recommended to stick to whole natural foods, meaning plenty of fresh fruits and vegetables. Some research has also suggested that following the ketogenic diet (high-fat, low-carb) may greatly help control seizures in some people with epilepsy, particularly children. But this diet is somewhat controversial, since it can be high in saturated fat due to all of the animal foods it may include. Always keep in mind that what may work for one person may not work for another. Epilepsy is very complex. So if you have epilepsy, it is imperative to speak with a knowledgeable professional about what works best for you from the standpoint of medication, diet and overall lifestyle.
Also know that certain things such as flashing lights, missing meals, stress and more may cause a seizure to occur. Read here to learn about common seizure triggers.
Finally, in the treatment of any disease, especially in ones that affect the brain, it is my opinion that it is always important to stay nutritionally balanced. If your child has Dravet syndrome, have him or her take routine nutrient tests in order to identify any nutrient imbalances or deficiencies.
If the test reveals your child has too little or too much of a specific nutrient, a competent healthcare professional can work with you on making the necessary dietary changes and recommend quality supplements if necessary.
Enjoy your healthy life!
The pH professional health care team includes recognized experts from a variety of health care and related disciplines, including physicians, attorneys, nutritionists, nurses and certified fitness instructors. This team also includes the members of the pH Medical Advisory Board, which constantly monitors all pH programs, products and services. To learn more about the pH Medical Advisory Board, click here.
Newsletter
Related Products