Is Age Just a Number…When It Comes to Sperm Health?
By Joy Stephenson-Laws, JD, Founder
In recent news, iconic actor Robert De Niro welcomed his seventh child at the age of 79-years-old. The mother of the child is suspected to be in her forties which is considered advanced maternal age, but obviously the real shocker is De Niro! Of course, people have their opinions on whether it is fair or appropriate to father a child at his age, but what does this say about men and sperm health and vitality as they age? De Niro is certainly not the first to become a new father when the title of grandpa is perhaps more fitting.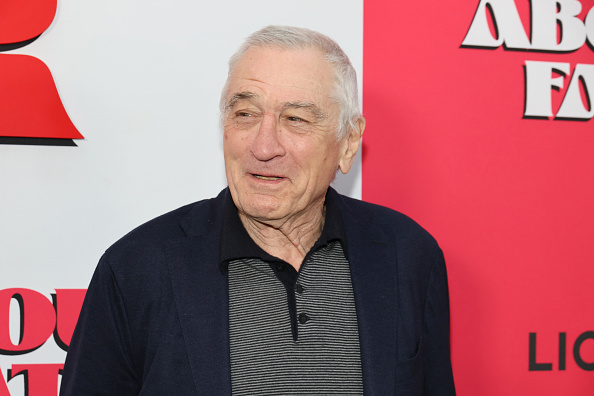 Richard Gere fathered a child at 69-years-old

Eddie Murphy, 57

Billy Joel, 63

Jeff Goldblum, first-time dad at the age of 62

Mick Jagger, 72
There Are 3 Basic Parameters to Consider When it Comes to Healthy Sperm.
Amount

. According to the

National Institutes of Health

(NIH), daily sperm production decreases by more than 30 percent in men over the age of 50. Furthermore, it continues to decrease with age.

Motility

. It's an ambitious journey for sperm to reach the egg and fertilize. This is why motility is key when it comes to male fertility. Motility does decrease in older age, however, "Pregnancy is possible with less than 40% of the sperm in ejaculate moving, but 40% is considered the threshold. The more the better," according to the

Mayo Clinic

.

Morphology

(also referred to as structure). Morphology refers to the size and shape of the sperm and can be assessed when viewed under a microscope. "As reported in the WHO [World Health Organization] guidelines, the sperm head should be oval in shape, smooth, and regularly contoured, 5 to 6 µm long and 2.5 to 3.5 µm wide,"

reports the NIH

. Normal sperm morphology does decrease with age.
It is evident that sperm quality and quantity does decrease with advanced paternal age, and research does suggest that the risk of genetic mutations also increases, however, there are plenty of men (like the famous fathers above) that have healthy babies in older age. As always, the key is to be proactive.
Men, What's Good For Your Sperm Is Good For You!
This is a topic the pH Labs team has blogged about a lot. I highly recommend checking out these earlier blogs:
Being proactive about sperm health basically entails being proactive about overall health and wellness. If having a baby is not your desire or motivation, be inspired by happy, healthy longevity. Many consider it 'normal' for women to usually outlive men, but check out the story of this healthy, thriving 109-year-old man.
Enjoy your healthy life!
Disclaimer: This article is not intended to provide medical advice. Please consult with your doctor or another competent healthcare practitioner to get specific medical advice for your situation.
The pH professional health care team includes recognized experts from a variety of health care and related disciplines, including physicians, attorneys, nutritionists, nurses, and certified fitness instructors. This team also includes the members of the pH Medical Advisory Board, which constantly monitors all pH programs, products, and services. To learn more about the pH Medical Advisory Board, click here.
Newsletter
Related Products