Some Things to "Weigh" If You Wish To Be Pregnant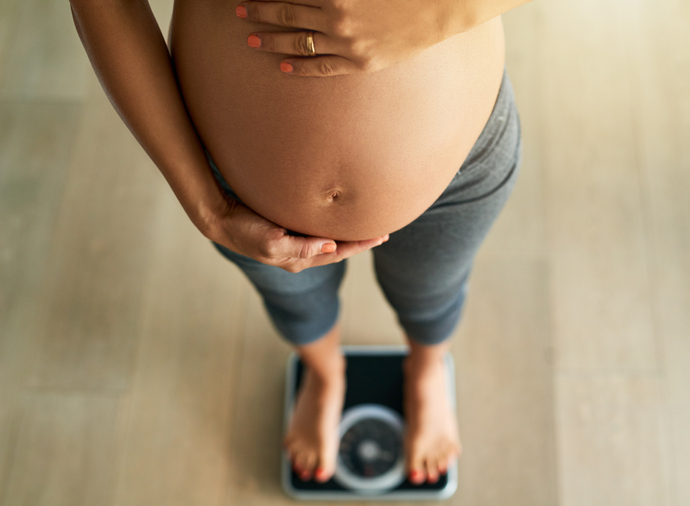 By Joy Stephenson-Laws, J.D., Founder
If you are a pregnant woman or have experienced being pregnant before, you have probably heard the saying: "You're eating for two!"
Yes, a pregnant woman is eating for two in the sense that what she eats her baby eats. But in most pregnancies it is not advised to eat an excessive amount of calories than normal.
For example, in one report, Courtney Barnes, an obstetrician and gynecologist, said that "eating for two" gives women the wrong impression. Barnes said that during the first trimester of pregnancy, most women do not need to increase calorie intake at all. The second trimester an increase of just 340 calories is usually enough. The third trimester generally requires an increase of 450 calories.
Gaining excessive amounts of weight during pregnancy can increase the risk of complications and issues such as gestational diabetes. Some studies have even provided evidence suggesting that there is a connection between gaining a lot of weight during pregnancy and having an overweight child.
"Children of mothers who gained more weight also had somewhat higher systolic blood pressure, a cardiovascular risk factor related to weight even in young children," according to one report.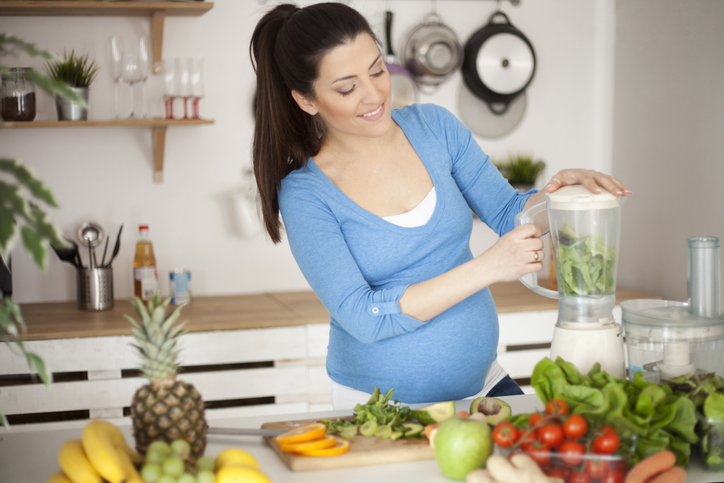 And for those who are planning to become pregnant, here is another factor to consider.
Research recently released from the U.S. Centers for Disease Control and Prevention (CDC) found evidence showing, "Infants of women who are normal weight prepregnancy have the lowest total infant, neonatal, and postneonatal mortality rates, with increased rates seen for infants of women who are underweight or who have obesity prepregnancy," according to this recent Medical Xpress report.
So you also want to avoid being underweight before conceiving. To calculate if you are at a healthy weight, read here. And in my opinion, body composition is not discussed nearly enough in the medical field and when it comes to preconception.
You can be at a healthy weight but still be "overfat." This is why I highly recommend taking a comprehensive body composition test.
If you have wishes of becoming a mother soon, it's really important to first assess if you need to lose any weight and/or body fat. And some people may need to gain weight. If you do, being proactive and making a few lifestyle changes can get you in the best shape possible before pregnancy, make pregnancy easier and have a more rapid recovery after having the baby.
Here is how you can be proactive.
Many healthcare professionals recommend getting a preconception check-up before attempting to conceive. This is a personal choice, but if you do this it gives you the opportunity to discuss with your doctor what workouts may be best for you. The doctor can also tell you if it is best to avoid very strenuous activities such as running and weightlifting. Remember to incorporate activities that you may find enjoyable such as yoga, dancing, golf and hiking.
You might have to eat more or less, depending on whether you are underweight or overweight. Either way, it is always best to eat whole, natural foods such as fresh fruits and vegetables.
Many people underestimate how key quality sleep is for maintaining a healthy weight. Sleep deprivation may cause changes in appetite and more.
Stress can really disrupt your goals of being at a healthy weight. It can either cause you to eat too much or eat too little. I know it is easier said than done, but try to manage your stress levels as best as you can. Fortunately, exercise can really help with managing stress.
Nutritionally deficiencies can negatively affect your plans to maintain a healthy weight. Reportedly, 9 in 10 Americans do not absorb or consume the required amounts of one or more key nutrients from the foods they eat. Some of these nutrients include potassium, dietary fiber, choline, magnesium, calcium and vitamins A, D, E and C.
This is why I always recommend taking routine comprehensive nutrient tests. Eating a variety of nutrient-dense foods helps, but it does not guarantee that your body is absorbing adequate nutrients from the foods you eat to remain healthy and help you lose weight. If you discover you have nutrient deficiencies and imbalances, work with a competent healthcare professional to tweak your diet and/or take good quality supplements.
For additional tips on how to have a healthy pregnancy, check out these pH Labs blogs.
Enjoy your healthy life!
Disclaimer: This article is not intended to provide medical advice. Please consult with your doctor or another competent healthcare practitioner to get specific medical advice for your situation.
The pH professional health care team includes recognized experts from a variety of health care and related disciplines, including physicians, attorneys, nutritionists, nurses and certified fitness instructors. This team also includes the members of the pH Medical Advisory Board, which constantly monitors all pH programs, products and services. To learn more about the pH Medical Advisory Board, click here.
Newsletter
Related Products