By Joy Stephenson-Laws, J.D., Founder
You Don't Have to Be a Firefighter to Be Proactive About Wildfires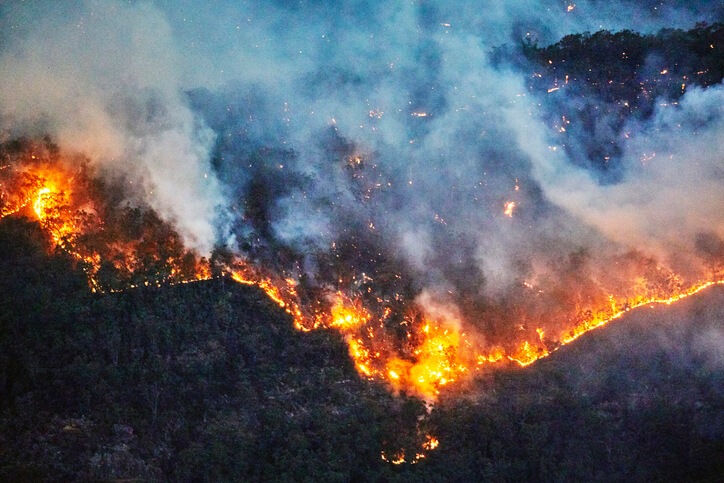 There are so many things I love about living in California: beaches, hiking trails, farmers' markets and sunny weather, just to name a few. But there is one major downside to living in the golden state - wildfires!
For the past two years or so, California has really been getting burned (pun intended!).
"In 2017 and 2018, California experienced the deadliest and most destructive wildfires in its history, fueled by drought, an unprecedented buildup of dry vegetation and extreme winds, according to the California Department of Forestry & Fire Protection," according to one Time Magazine article.
The fires in 2017 were extremely devastating. According to the Washington Post, almost 9,000 wildfires blazed through the state, burning 1.2 million acres of land, destroying more than 10,800 structures and killing at least 46 people.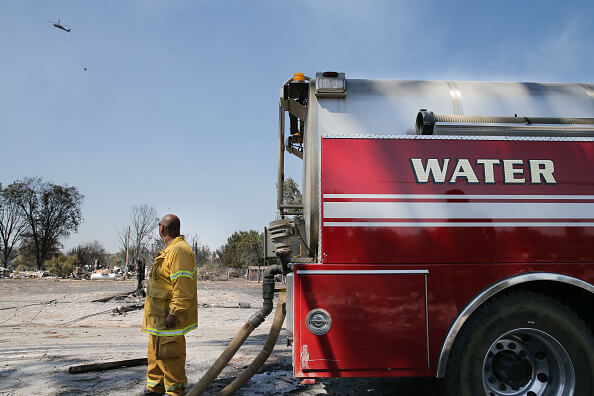 Reportedly, California had the nation's worst fire season in 2018. It's likely you saw lots of news coverage on the Woolsey fire in Malibu.
And just recently, on October 10, 2019, there were two fires that occurred: one in the San Fernando Valley (which is a region that includes my office in Burbank) called the Saddleridge brush fire, and the other fire, called the Sandalwood fire, started in Riverside County.
Luckily, the Sandalwood fire is now contained, but it burned about 1,000 acres and caused much devastation for many of its residents. Sadly, an 89-year-old woman named Lois Arvickson died due to this fire which hit a mobile home where she lived very hard.
Reportedly, she was found dead in her home. The remains of a second person were found in the same mobile home park.
Unfortunately, the Saddleridge fire is only 46 percent contained, according to the County of Los Angeles Fire Department. This fire caused 100,000 people to evacuate. And according to a report, a man named Aiman Elsabbagh died of a heart attack while speaking to firefighters as they were fighting the Saddleridge fire.
Regretfully, to add to the death toll from the recent fires, a park ranger named Albert Torres also passed. One report says he died of a heart attack after patrolling parks near the Saddleridge fire.
So there's no denying that fires in California have become a major public health threat.
"Health effects from fires close to or in populated areas range from smoke exposure to drinking water contaminated by chemicals like benzene to limited options for the medically vulnerable. These kinds of threats are becoming major, statewide concerns," according to a recent Medical Xpress report.
I wish I could definitively say that the future looks fire-free, however, we have to prepare for the worst. Strong winds are a major culprit when it comes to the spreading of wildfires.
"While winds are in many ways predictable, they are also altering fire hazard in ways that researchers don't fully understand. As the climate changes, bringing warmer temperatures and increasingly erratic precipitation patterns, more of these extreme wind events may occur during times that are highly conducive to fire."
So we have to be proactive. But how?
Prepare and protect your home.
As mentioned, strong winds play a major role in spreading fires.
"Wind is one of the biggest factors in fire spread, and it also generates flying embers far ahead of the fire itself," reports Medical Xpress.
"Under the worst circumstances, wind-driven home-to-home fire spread then occurs, causing risky, fast-moving 'urban conflagrations'...Retrofitting homes to address vulnerabilities to fire ignition is therefore crucial."
You want to create a defensible space.
This means removing flammable materials in the areas surrounding homes.
"Create a zone around your house that will slow the wildfire down and possibly direct it around your home. To do this, you must view your yard as a fuel source. Fire will only burn if fuel is present," according to Farmers Insurance.
"Fuel can be your landscaping, woodpiles, decks, etc. To create your defensible space, take the following steps within 30 feet of your home, 50 feet if you live in a heavily treed area or 100 feet if your home is on a hillside. If you live in California, a minimum of 100 feet is required."
Farmers Insurance also suggests introducing more native vegetation (you also want to remove native flammable vegetation), spacing trees at least 10 feet apart, removing dead or dying trees and shrubs, keeping trees and shrubs pruned (branches should be a minimum of 6 feet from the ground and shrubs under trees should be no more than 18 inches high), mowing your lawn regularly and quickly disposing of cuttings and debris, maintaining your irrigation system and more.
You can also retrofit your home.
There are a lot of things you can do to the exterior of your home in order to protect it from fires. Use only non-combustible roofing materials, install spark arresters in chimneys, use double paned or tempered glass for all exterior windows and more.
Speak with your local fire department and city council about what they plan to do to protect your community from the possibility of future fires

.
"Fire-prone communities must also intensify urban and evacuation planning efforts that make the built environment—the buildings where people live and work and the infrastructure we depend on—and those living there safer," reports Medical Xpress.
If you have to evacuate, evacuate!
Do not stay back and try to fight the fires. Leave that up to the firefighters who are trained to do so. Have an evacuation plan for your elderly and sick loved ones. Make sure to have an emergency kit on hand with their medications and other necessities.
Be prepared for the possibility of a power outage.
Sometimes power lines can trigger wildfires (as is believed to have been the case with the Saddleridge fire). So for preventative measures, sometimes power is shut off (particularly when winds are heavy). Pacific Gas and Electric Company (PG&E) issued a public safety power shutdown in the Bay Area in order to reduce the risk of wildfires on October 9, 2019, leaving hundreds of thousands of people without power.
Click here to learn how you and your loved ones can prepare for a power shutdown and stay safe during the shutdown. Remember to stay hydrated.
Protect yourself from poor air quality.
In addition to causing major devastation in communities, fires can also cause very poor air quality.
"While the poor air quality can negatively impact even the healthiest individuals, elevated PM 2.5 concentrations can be fatal for people suffering from heart disease, asthma and other respiratory problems," reports Newsweek.
You don't have to see the fires or directly be affected by them to be proactive.
"If you can smell smoke from a wildfire, avoid or limit outdoor activities."
(I can smell the smoke from my office in Burbank).
It is also important to avoid contact with ash. And as mentioned earlier, water contamination can occur due to wildfires. (Check out one community's struggle with water contamination from fires, here).
To fight the possible effects of poor air quality and exposure to toxins, it is extremely important to eat plenty of nutrient-dense fruits and vegetables. You might also want to consider taking a pH Toxins test. This test can determines the presence of various toxins which are accumulating in your body. The pH Labs team has identified certain unique markers to determine whether your body is high in toxic elements such as aluminum, arsenic, cadmium, lead and mercury, as well as chemicals found in the environment and everyday products such as phthalates and parabens, Bisphenol A, chlorinated hydrocarbons, volatiles and organophosphates. The test can detect high levels of toxins even well before symptoms appear. Armed with this information, our doctors will work with you to form a game plan to reduce toxins and help you achieve your optimal health.
Finally, I came across a recent article discussing a study about a new fire retardant that acts like a "vaccine" against wildfires.
"The study found that most wildfires start in the same locations, and that the retardant will protect an area for months," according to the article.
Hopefully, this is something that can be implemented in California very soon. As I always say, prevention is always best with anything that may threaten our health and wellbeing.
In the meantime, be safe and be proactive about wildfires.
Enjoy your healthy life!
The pH professional health care team includes recognized experts from a variety of health care and related disciplines, including physicians, attorneys, nutritionists, nurses and certified fitness instructors. This team also includes the members of the pH Medical Advisory Board, which constantly monitors all pH programs, products and services. To learn more about the pH Medical Advisory Board, click here.
Newsletter
Related Products