6 Proactive Tips For a Healthy, Happy Memorial Day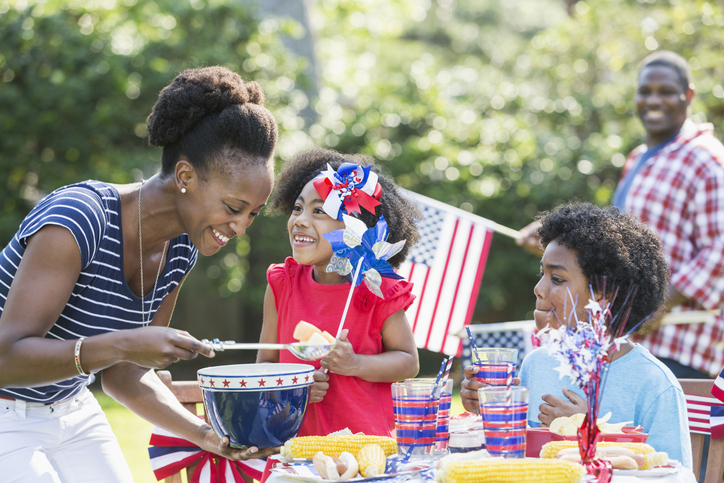 By Joy Stephenson-Laws, J.D., Founder
I think I speak for a lot of people when I say that this Memorial Day holiday feels extra special. Not only is it very emotional for many to honor and thank those who have died while serving in the United States military, but for many this will also be the first time in over a year that they will gather in large groups with family and friends. Although COVID-19 is still here, many people are being vaccinated and have less fear about the potential to infect their loved ones (especially elderly people and those that are considered high risk).
Yes, the COVID-19 pandemic really changed all of our lives. Some might say that things will never be the same. My biggest takeaway from this experience is that as a country we had to face the harsh reality that America's obesity epidemic caused a 'twindemic," if you will, while we fought in the war against COVID-19.
"Since the pandemic began, dozens of studies have reported that many of the sickest COVID-19 patients have been people with obesity," according to the American Association for the Advancement of Science (AAAS).
"They found that people with obesity who contracted SARS-CoV-2 were 113% more likely than people of healthy weight to land in the hospital, 74% more likely to be admitted to an ICU, and 48% more likely to die."
It is also important to acknowledge that the COVID-19 vaccine may be ineffective if you are obese.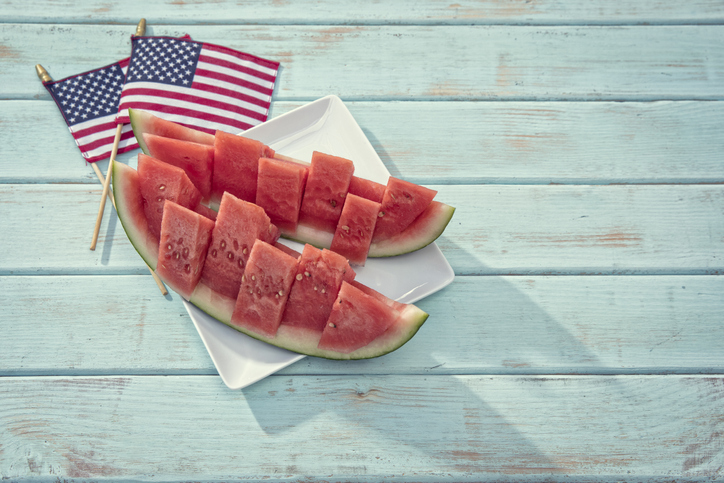 We can take this information and empower ourselves.
My intention is not to make people sad or bring up disturbing news as we enter a holiday weekend. My intention is actually to empower people and help them know that they can be proactive and improve their health and feel secure in knowing that if we face another pandemic (heaven forbid) they can be better prepared by being in better health.
So many of us will be attending parties and BBQs this long weekend. So, of course, it's all about the food and drink! I know it is easy to get in the mindset that one party won't hurt you and that there's no harm in bingeing. But if we approach every holiday and gathering like that, it can really pack on those excess pounds and contribute to the health issues that so many Americans deal with: heart disease (the leading killer of both men and women in the U.S.), obesity, diabetes and hypertension.
So here are a few tips and tricks that you can use this Memorial Day weekend and still have a wonderful time with family and friends:
Watermelon is currently in season. It is easy to serve, delicious and very hydrating. This fruit is also rich in anti-inflammatory compounds such as lycopene. Watermelon is rich in vitamin C and other key nutrients. In addition to this, a study published by the National Institutes of Health (NIH) suggests that "...fresh watermelon, when consumed in place of conventional refined carbohydrate snacks, may help reduce appetite and assist with weight management while reducing cardiovascular risk factors."
If you are a meat eater, you may want to watch your intake of red meat. The good news is that there are healthier burger alternatives including salmon burgers, turkey burgers or even black bean burgers. If you really want a beef burger, just watch the proportion (some fast food burgers are between seven to eight ounces which is a lot). And whatever burger you choose, go for healthy, nutrient-rich toppings such as sauteed mushrooms (you could also do a portabella mushroom burger), onions and bell peppers, avocado and greens (try arugula for some peppery flavor). I usually ditch the bun (because they are usually white bread and so processed) and sandwich my burger between two crunchy lettuce leaves such as romaine. You can also look for healthier bun options in the store such as whole grain buns.
Honestly this gets kind of boring after a while anyway, right? Store-bought potato chips are also very high in salt and processed. Go for homemade hummus or guacamole with fresh veggies. You can also serve a fruit platter.
Be mindful of drinking too much booze.
Alcohol is nothing but sugar and liquid calories. Tossing back one too many cocktails is surely a way to gain unwanted weight. Not to mention, no one wants to be nursing a hangover! And alcohol is dehydrating and depletes the body of essential nutrients you need to stay healthy, maintain a healthy weight and feel good. If you are dehydrated and depleted of key nutrients, you will be more likely to overeat. And remember that when you're hungover, a cheeseburger or slice of pizza usually does the trick -- not a salad!
Slow down and be mindful of the food you are eating. It takes your brain up to 20 minutes to realize you are full. So if you rush through the eating process, you may overeat because you are not getting the "I'm full" signal. A lack of mindful eating may be one of the reasons why reportedly more than one third of U.S. adults are obese.
Know that desserts can be "healthy-ish."
One of the biggest culprits behind the obesity epidemic in America is sugar! Processed baked goods and sweets such as donuts and cakes may cause major health issues, including diabetes. You can still satisfy your sweet tooth by eating fresh fruit or exploring healthier baking. Check out this pH Labs blog about sweet potatoes and homemade sweet potato brownies!
Finally, drink plenty of water and keep moving. Enjoy a hike or walk on the beach in this beautiful, warmer weather. As always, I highly recommend taking routine nutrient tests in order to identify any nutritional imbalances or deficiencies that you may have. If the test reveals that you are not nutritionally balanced, a competent healthcare professional can work with you on making the necessary dietary changes and recommend quality supplements if necessary.
Also check out this pH Labs blog about nutritional deficiencies that may be making it harder for you to drop those excess, unwanted pounds.
Enjoy your healthy life!
Disclaimer: This article is not intended to provide medical advice. Please consult with your doctor or another competent healthcare practitioner to get specific medical advice for your situation.
The pH professional health care team includes recognized experts from a variety of health care and related disciplines, including physicians, attorneys, nutritionists, nurses and certified fitness instructors. This team also includes the members of the pH Medical Advisory Board, which constantly monitors all pH programs, products and services. To learn more about the pH Medical Advisory Board, click here.
Newsletter
Related Products