Having a Baby? Why The First 1,000 Days of Nutrition Are Key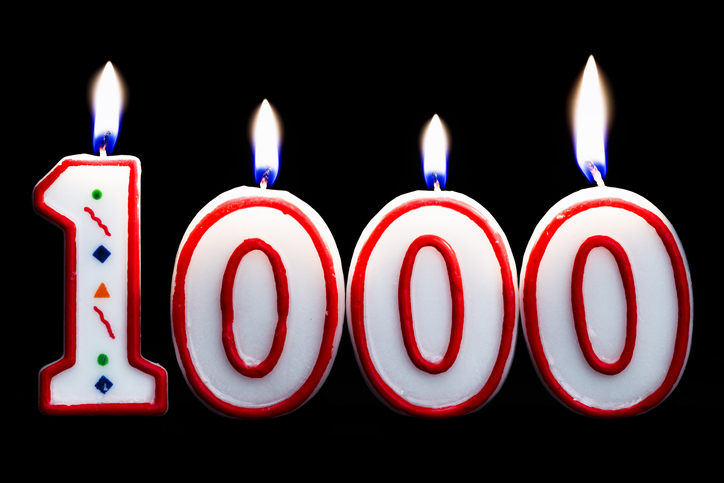 By Joy Stephenson-Laws, J.D., Founder
This one is for the parents of babies and young children!
Two studies involving Norwegian children suggested that body size and diet "largely remain stable" in the first seven years of life, according to this Medical Xpress report that discusses the recent research.
"The children who eat little fruit and vegetables from as early as 18 months onwards also eat little fruit and vegetables at the age of seven. We observe a similar pattern when it comes to soft drinks and sugary fruit squash. The children who drink most at the 18-month stage are also those who drink most at the age of seven," said Mona Bjelland, one of the researchers.
This should be a major incentive to start healthy eating habits early in a child's life and be as consistent as possible. The first seven years of your child's life are crucial for forming these habits. I would suggest that as soon as your baby has the green light from your pediatrician to consume solids, make an effort to introduce a variety of fresh fruits and vegetables (preparing and pureeing your own is great if you have the time) and avoid added sugars.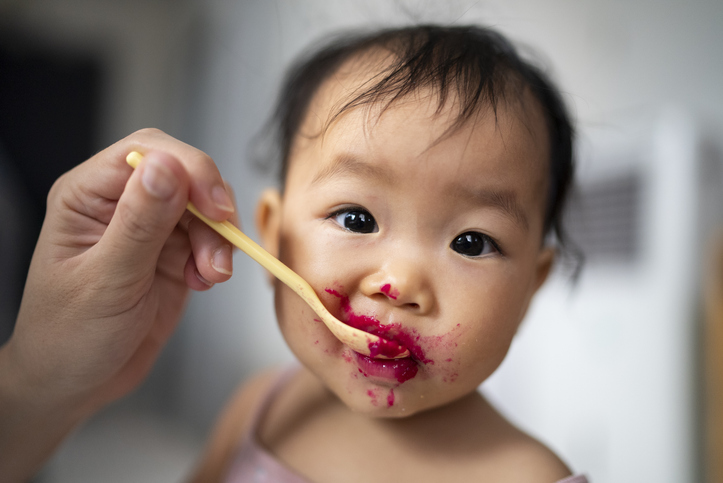 The first 1,000 days.
A CNN article from 2020 discusses a report from the USDA's 2020 Dietary Guidelines Advisory Committee (which for the first time proposed a plan for infants and toddlers).
"Nutritional exposures during the first 1,000 days of life not only contribute to long-term health but also help shape taste preferences and food choices," the guidelines state.
How incredible would it be if your child actually prefers broccoli and leafy greens?! It is quite possible that you could make this happen if you introduce these foods as early as you can and as consistently as you can.
Keep in mind that there are about 182 days in six months, and six-months-old is usually the age that babies can start eating solids. So if you are planning to get pregnant, expecting, have a newborn or a child under 2.5 years, you have a great opportunity to really hone in on those first 1,000 days. This, of course, isn't to say that if your child is older that there is no point in trying to mold him or her into being a healthy eater. It is never too late to encourage healthy habits.
The guidelines also state that added sugars should be avoided in the first two years of life. More specifically it says that no amount of added sugar is good for a baby's development.
"The energy in such products is likely to displace energy from nutrient-dense foods, increasing the risk of nutrient inadequacies."
Be proactive.
Babies don't know what cake or soda is anyway, so why give it to them? Perhaps it's time we all rethink the one-year-old celebration smash cake.
Going back to the Norwegian studies, the researchers also found evidence indicating that overweight parents (especially mothers) are more at risk for having overweight children.
As a mother myself, I know how stressful it can be to balance a career and a child who went through stages of picky eating. The key is consistency, not perfection. Here are a few tips on ways you can get your children to eat healthily and enjoy fruits and vegetables as well as overall be healthier:
In the United States, 1 in 5 children and adolescents are obese. The incidence of childhood obesity has more than tripled since the 1970s. The good news is that we can be proactive and change this. Start early if you can, but also remember that it is never too late.
Enjoy your healthy life!
Disclaimer: This article is not intended to provide medical advice. Please consult with your doctor or another competent healthcare practitioner to get specific medical advice for your situation.
The pH professional health care team includes recognized experts from a variety of health care and related disciplines, including physicians, attorneys, nutritionists, nurses, and certified fitness instructors. This team also includes the members of the pH Medical Advisory Board, which constantly monitors all pH programs, products, and services. To learn more about the pH Medical Advisory Board, click here.
Newsletter
Related Products