Why You May Want To Start Gardening. Especially If You Have Kids.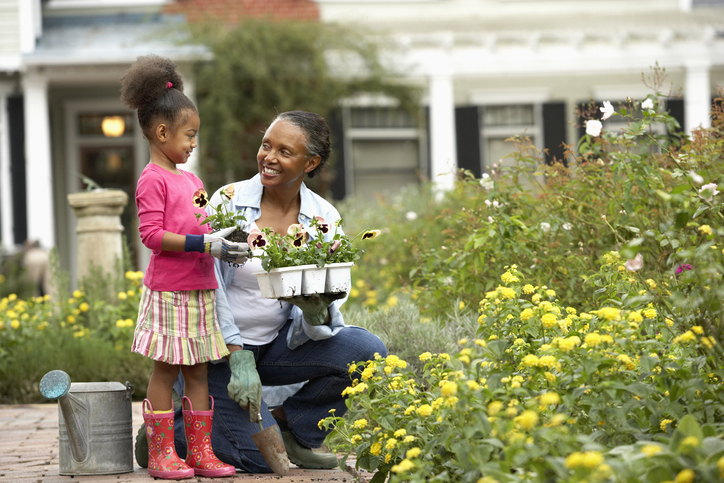 By Joy Stephenson-Laws, J.D., Founder
Several reports claim that home gardening has increased due to the COVID-19 pandemic.
"People around the world are turning to gardening as a soothing, family friendly hobby that also eases concerns over food security as lockdowns slow the harvesting and distribution of some crops. Fruit and vegetable seed sales are jumping worldwide," according to this recent Reuters report.
I have always loved gardening - probably because I grew up on a farm. I too increased my gardening activity during the imposed quarantine as a result of the pandemic. I find it very rewarding to grow my own nutrient-dense foods such as fruits, vegetables and herbs and spices. It makes healthy foods easily accessible to myself and my family. I also think it is one of the best forms of "therapy."
"There is increasing evidence that exposure to plants and green space, and particularly to gardening, is beneficial to mental and physical health, and so could reduce the pressure on NHS services," according to the National Institutes of Health (NIH).
"Health professionals should therefore encourage their patients to make use of green space and to work in gardens, and should pressure local authorities to increase open spaces and the number of trees, thus also helping to counteract air pollution and climate change."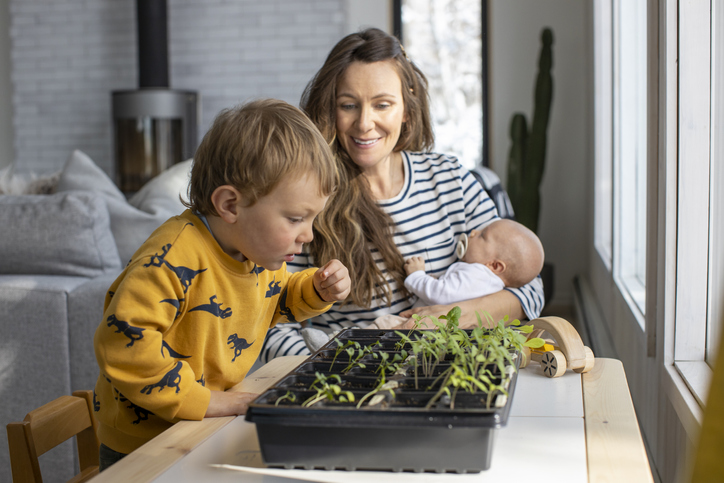 Growing food for growing kids.
If you have growing children, the following information may really motivate you to develop that green thumb.
According to a recent study that involved children in rural households outside of the United States (in low-income and middle-income countries), children grew taller when their mothers grew their own food. (Maybe that is why I am tall).
"The home farming included growing brightly coloured Vitamin A-rich fruit and vegetables such as sweet potatoes, and sometimes also included chicken farming," according to this recent Medical Xpress report discussing the study.
"The health of these women's children was assessed over the next year or more. The children of the women who were introduced to home farming did better than children of other women, in that they were less likely to suffer from wasting, stunting and underweight."
Now I am not suggesting that you start farming your own chicken (unless you have the ability and want to!), but if you have the yard space and the climate you live in permits, I would highly recommend picking up some gardening in your spare time. You can get the whole family involved.
Read here for 11 vegetables and herbs that are easy to grow on your own, even if you have limited space. Some of these nutrient-dense foods, such as basil, can be grown inside (so you don't even need a yard).
Make an indoor garden.
You can also make your own indoor garden with a little bit of creativity and the right containers.
And if you are not quite ready to jump on the gardening bandwagon, be sure to take advantage of your local farmers' markets.
They're great for getting outside and changing up the sometimes mundane trip to the grocery store. It's also great to support local businesses that offer fresh, healthy foods. It can also be beneficial to bring your child to a farmers' market. Seeing the array of colorful, fresh produce and learning about where these foods come from can be empowering for children. Instead of seeing fruits and vegetables as foods they have to eat, they may see them as foods they want to eat. The tasty, free food samples also add to the fun.
If you are thinking that the study discussed in this blog does not apply to children in the United States, hear me out.
Although being underweight and suffering from stunted growth may not be as common in children in the U.S., there is certainly a childhood obesity epidemic in America which is usually asociated with consuming excessive amounts of processed foods. This is very disturbing. Children who suffer from excessive weight issues are more likely to be overweight as adults. This can increase their risk of developing serious health issues such as diabetes, hypertension, heart disease, depression, cancer and more.
(Many children in the U.S. also suffer from nutritional imbalances and deficiencies, such as a vitamin D deficiency. Getting kids outside to garden is a great way to help them get sunlight and vitamin D).
There are significant health advantages to replacing processed and ultra-processed foods with healthy, nutrient-rich fruits and veggies. And what better way to empower our children to be proactive and healthy than by showing them how to grow their own healthy food in their own home?
And remember, one secret to getting kids to eat more vegetables may be introducing them to herbs and spices.
I think a final takeaway is to make sure that you and your children are eating a variety of foods. Make your plate look like a natural rainbow. Make a fun challenge in your household and see if you can get all of the colors of the rainbow through your fruits and vegetables. There are so many options, including leafy greens, beets, yellow, red and green bell peppers, blueberries, sweet potatoes, watermelon, oranges, lemons and more.
Are you a gardener or is this a hobby you have become interested in during quarantine? Please share!
Enjoy your healthy life!
Disclaimer: This article is not intended to provide medical advice. Please consult with your doctor or another competent healthcare practitioner to get specific medical advice for your situation.
The pH professional health care team includes recognized experts from a variety of health care and related disciplines, including physicians, attorneys, nutritionists, nurses and certified fitness instructors. This team also includes the members of the pH Medical Advisory Board, which constantly monitors all pH programs, products and services. To learn more about the pH Medical Advisory Board, click here.
Newsletter
Related Products